Current Immigration Crisis Begs for a More Effective Foreign Policy
We must address the root causes that lead Central American mothers to send their daughters away in hope of safer lives.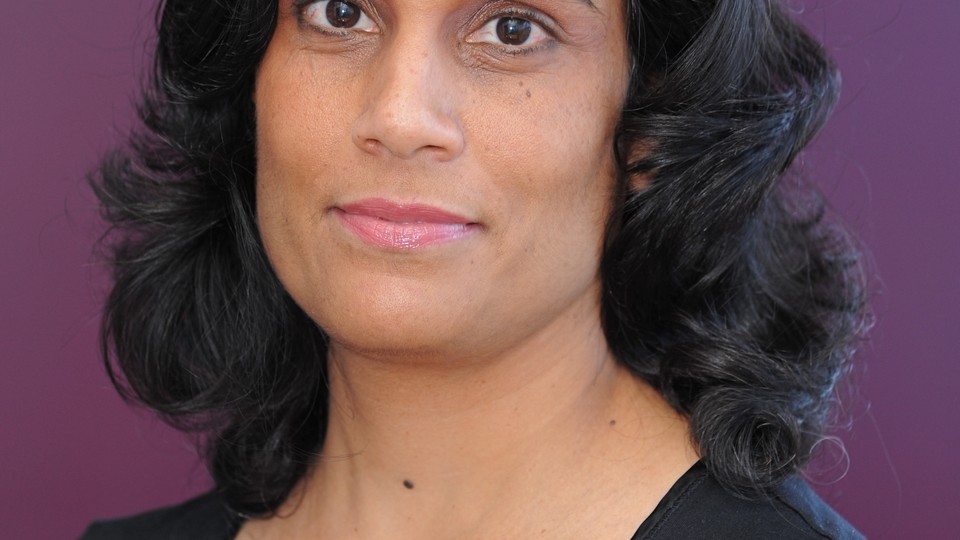 The following op-ed originally appeared on the Women Thrive Worldwide blog and is reprinted here with permission. 
A year ago, I sat with an amazing group of women in the mountains of Honduras. Working together, these women had reduced violence in their community by starting their own coffee cooperative. The lesson was clear in their stories: economic independence had reduced their risk of intimate partner violence.
But even then, in those misty hills far from the Honduran capital of Tegucigalpa and the violence of San Pedra Sula, the tension of escalating violence and kidnappings was palpable. One year later, horrific violence in Honduras and other Central American countries is driving thousands of unaccompanied children to seek refuge at the U.S. border and in communities around the U.S.
The truth is that foreign policy is a local issue. Nowhere is this more apparent right now than on our southern border.
Consider this:
A record number of unaccompanied children are now making their way from Central America to the southwest border, federal data indicate.
Children from Honduras now make up the largest population of unaccompanied minors, according to U.S. Customs and Border Protection.
A growing number of these children are girls fleeing violence in their home countries.
The influx of unaccompanied minors on the U.S. border is less a question of geography, than it is of foreign policy. Persistent poverty and violence are forcing children from Honduras and other countries to take a dangerous journey north, which could kill them, to escape what they feel is almost certain death at home.
A series of interviews conducted by the United Nations High Commission on Refugees and published this year found that 70 percent of children interviewed cited domestic violence, gang and cartel violence, and brutality at the hands of "state actors" (such as police) as reasons for leaving their home countries in Central America.
And while no one is immune — indeed, boys are often the target of violence in Honduras — rates of physical and sexual violence against women and girls are especially high in Honduras. Nearly one in three women report incidents of physical or sexual violence at some point in their lives and nearly one in 10 say they have experienced violence in the 12 months preceding the study, a 2013 Pan American Health Organization analysis found.
The driving factors behind the current border crisis are complex. No one bill, no amount of rhetoric — and certainly no act of political theater — will stop the flood of unaccompanied children. Instead, we must address the root causes that make mothers in Honduras and throughout Central America send their daughters away in hope of safer streets and a better life. For that, we need to look beyond the current crisis and toward a more effective foreign policy that gets to the roots of the exodus.
Another important piece of the border puzzle is economic opportunity. Nearly 65 percent of people in Honduras live below the poverty line. Women in Honduras are more likely to be unemployed, or employed in lower-wage more vulnerable positions than their male counterparts. Reducing the number of girls emigrating from Honduras will require a sustained commitment to address economic factors — for women and men — alongside efforts to reduce violence.
That's why I believe that passing the International Violence Against Women Act (H.R. 3571, S. 2307) is a necessary and viable first step. This bipartisan legislation would help make countries like Honduras safer for women and girls by:
At Women Thrive Worldwide, we know this from our experience with a Honduran women's coffee association — Coordinadora de Mujeres Campesinas de La Paz, better known as COMUCAP. Since it was founded in 1993 by women around Marcala, Honduras, with the aid of Women Thrive staff, COMUCAP has helped reduce gender-based violence by offering economic agency to women, but also by providing a support system for women and challenging the cultural norms that perpetuate violence in their community. The International Violence Against Women Act would direct U.S. foreign policy to do more to support grassroots groups like COMUCAP. And, since development dollars would be tied to promoting gender equality, assistance would be directed to the most effective agents for change — women and men on the ground working in their own communities.
Promoting accountability and transparency. Right now, Congress and the public do not have a useful and accessible method to ascertain which U.S. government programs are and are not working to address gender-based violence in countries such as Honduras, El Salvador, and Guatemala. The assessments must be done more regularly and should be shared publicly in a timely way.       
It may not be easy. And it may not be immediate. But our most effective investment is in reducing poverty and preventing violence before it happens — especially violence against the growing number of girls fleeing Honduras.
Ritu Sharma is the cofounder and president of Women Thrive Worldwide.