Biden Praises Former GOP Senator Infamous for Sexual Harassment at Women's Forum
The vice president went for the gaffe hat trick on Friday by praising former Sen. Bob Packwood (R) at a women's luncheon. Earlier he got into trouble using the words "Shylock" and "the Orient."
This article is from the archive of our partner
.
Oh, Joe.
Gaffe-loving Vice President Joe Biden picked the wrong former Republican senator to praise at a Democratic women's luncheon on Friday.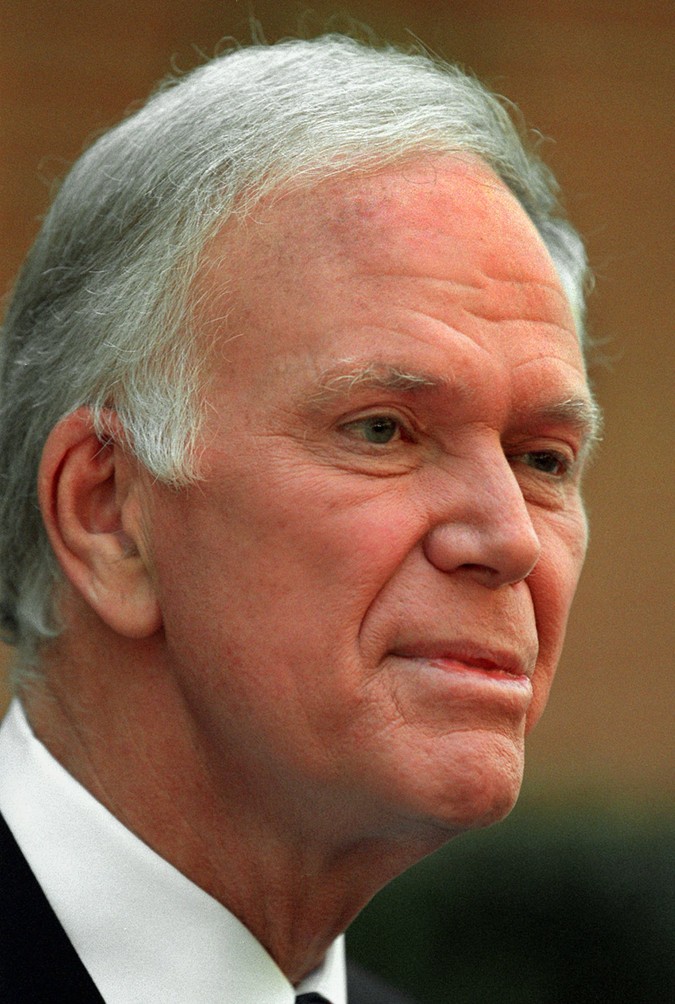 Bemoaning the demise of reasonable GOP dealmakers in Congress, Biden cited former Sen. Bob Packwood (Ore.), who resigned in 1995 after  19 women accused him of making unwanted sexual advances toward them. It didn't help that he made the reference at the Democratic National Committee's Women's Leadership Forum.
Biden made the reference as part of what has become his standard riff on the modern-day GOP, which he said "is not your father's Republican Party."
"This is a different breed of cat," the vice president said. He then listed issues on which Republicans and Democrats used to agree, including a couple on which Republicans took the lead.
"It was Republicans who expanded access to the polls," Biden began.
It was Republicans in the Judiciary Committee that did motor voter. It was Republicans that were involved, guys like Mac Mathias and Packwood and so many others. It wasn't Democrats alone."
The ever-so-brief mention did not appear to draw a reaction from the crowd, but reporters like CNN's Dana Bash took notice.
Come again? @JoeBiden speaking at a women's conf-to boost/reach out to women-just singled out BOB PACKWOOD as the kind of Repub he misses.

— Dana Bash (@DanaBashCNN) September 19, 2014
Biden has had a particularly memorable week when it comes to verbal stumbles.
On Tuesday, he had to apologize after using the term "Shylock," which some consider anti-Semitic, to describe greedy bankers at a Legal Services Corporation conference.
And  he got into trouble again just a day later when, during a speech in Iowa, he referred to Asia as "the Orient."
This article is from the archive of our partner The Wire.