A Political Ad Has Turned to Tinder, Because That's Where the Millennials Are
A new ad from Generation Opportunity urges Colorado voters to "swipe left" on Sen. Mark Udall.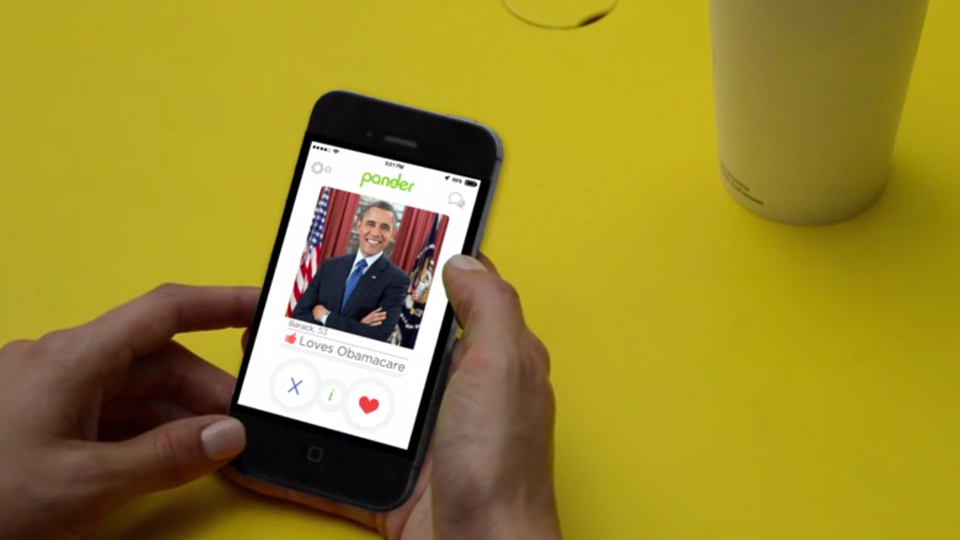 If you saw Mark Udall on Tinder, which way would you swipe?
In his mid-60s and married, the Democratic senator from Colorado probably doesn't use the hook-up app, which allows users to OK paramours with a right swipe and deny them by swiping left. And he definitely doesn't use Pander, the mock app featured in conservative "millennial advocacy" outfit Generation Opportunity's new YouTube ad.
Released Friday by the Colorado branch of the organization, the 30-second spot urges young people to swipe left—the digital version of saying, "Thanks, but I'm not interested"—on Udall. Udall, who's up for reelection this year in a tight race, supported the Affordable Care Act and cosponsored the Marketplace Fairness Act, which allows states to levy taxes on Web retailers who operate instate but don't have a physical presence there. Generation Opportunity and other conservative groups oppose the legislation, which they've labeled the "Internet Sales Tax."
"Mark Udall's votes for higher taxes and invasive Obamacare were lefty swipes at America's youth," the ad's narrator says, imploring viewers to tweet their opposition to the tax bill at the senator.
This isn't the first attention-grabbing ad from the "liberty-loving" group. Last year, a series of videos featuring "Creepy Uncle Sam" attempted to illustrate what it deemed the illicit side of Obama's health care plan. The inaugural spot, "Opt Out," showed a nightmarish Uncle Sam administering medical examinations, and garnered more than 2 million views.
The latest video aims to fire up conservative millennials, but the best moment is the cameo by Anthony Weiner—the former congressman and New York City mayoral candidate who's had his share of sexting scandals—on the ad's Tinder-like app. Says the dater, swiping left: "Yuck, no."