Greek immigrants are more likely to be small-business owners than immigrants from any other country.
According to a report from the Fiscal Policy Institute's Immigration Research Initiative, using data from the U.S. Census Bureau, there are 75,000 Greek immigrants in the U.S. labor force. And of those, 16 percent are small-business owners. This tops immigrants from Israel at 13 percent, Syria at 12 percent, and Iran at 12 percent.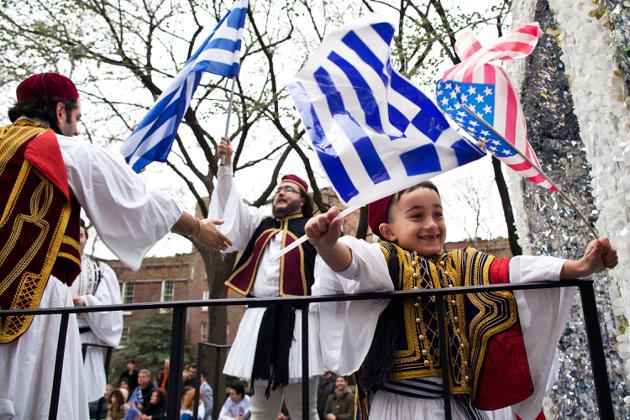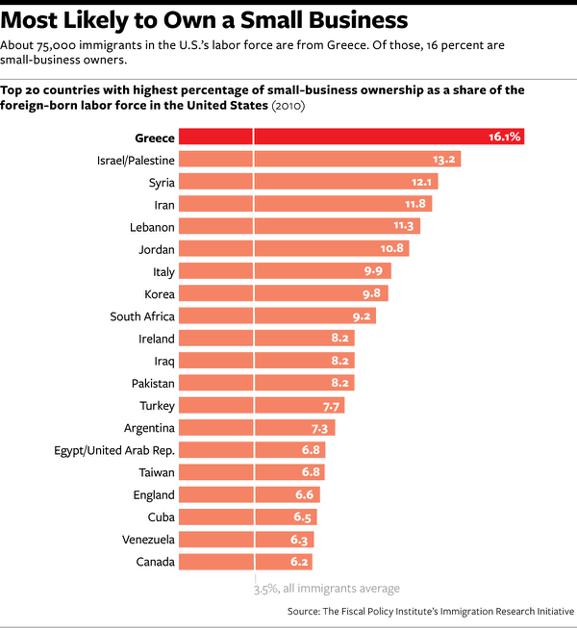 Although there may be more immigrants from other countries, that doesn't mean more become small-business owners. Take for example Mexico: 105,000 immigrants to the U.S. from that country are small-business owners. But they account for only 1 percent of Mexican immigrants' total labor force in the U.S. Similarly, nearly 63,000 Indian immigrants are small-business owners — 6 percent of their share of the American labor force.
David Dyssegaard Kallick, a senior fellow at the Fiscal Policy Institute, cautions that these data do not necessarily mean that immigrants from one country are more entrepreneurial than those from another country. While this is true for some countries, it could also be that certain immigrants have been in the U.S. longer than others.