The Administration Is Shifting $405M to Deal With the Border Crisis. Is It Enough?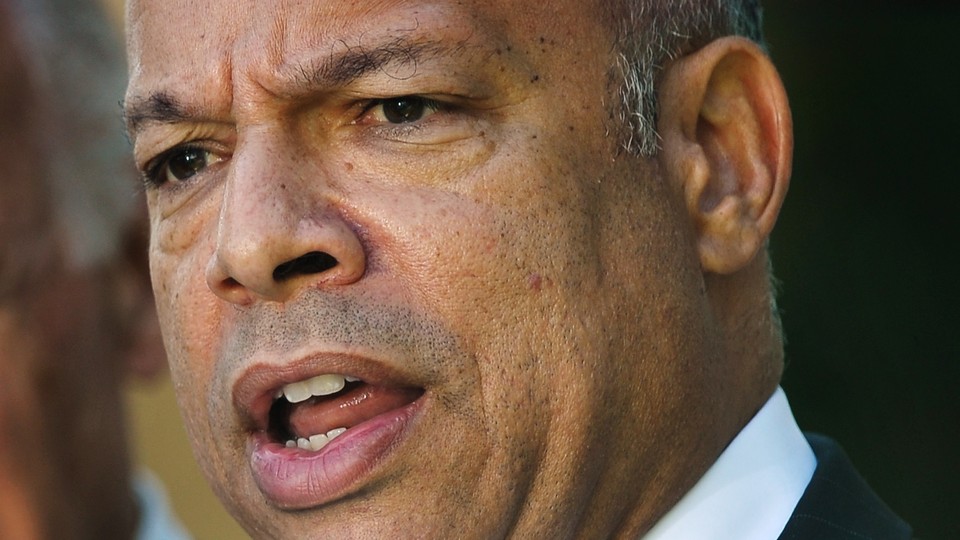 Lawmakers came up empty-handed after weeks of dueling over just how much money should be spent at the U.S.-Mexico border. Now, the Obama administration is coping with the fallout.
The potential short-term solution comes in the form of a money transfer, as the Department of Homeland Security is looking to reprogram $405 million to address the tens of thousands of unaccompanied minors crossing the border — a sum even less than the bill House Republicans passed Friday approving $694 million in emergency funds.
As the administration called on Congress to pass a $3.7 billion clean emergency supplemental bill last month, Homeland Security Secretary Jeh Johnson warned lawmakers of the ramifications of a future with no additional money to address what has been dubbed a humanitarian crisis at the border. U.S. Immigration and Customs Enforcement and U.S. Customs and Border Protection would run out of money in mid-August and mid-September, respectively, Johnson repeatedly said.
With the House and the Senate in recess and far from an agreement, DHS plans to transfer funds from several programs, which Reuters initially reported and department spokeswoman Marsha Catron confirmed:
$267.6 million from the Federal Emergency Management Agency's disaster relief fund of roughly $11.3 billion;
$31.5 million from the Coast Guard, which could postpone maintenance projects for vessels;
$34.7 million from the Transportation Security Administration, which could delay the upkeep of its aviation security screening equipment; and
$70.5 million in internal realignment of Customs and Border Protection's priorities, shifting money to the border.
Without more money, the administration believes ICE would have been unable to transfer children to the Health and Human Services Department's care, create new places for migrants to stay and be processed, and continue to fly adults with children back home.
The administration has made progress, Catron wrote in an email, and the number of unaccompanied children crossing the border did decrease last month.
"But without help from Congress," she wrote, "DHS simply does not have the resources we need and have had to make tough choices."
The reprogramming is much-needed, said Wendy Young, president of Kids in Need of Defense. Yet it serves as a short-term fix and exposes how underfunding agencies leaves them with little room to grapple with unexpected challenges.
"It's definitely an emergency act that's absolutely essential," Young said. "It probably won't resolve the overall systemic issues, so let's hope Congress starts talking to each other."¦
"Reprogramming is always rough. There's always an element of robbing Peter to pay Paul going on."
The rerouted money is a far cry from President Obama's request of $3.7 billion. It's dramatically less than the $2.7 billion proposal that failed in the Senate and even the $694 million bill the House passed.
"It begs a big question," said Angela Kelley of the Center for American Progress, "because you're seeing a massive shortfall of what they were asking and what they could possibly get from reprogramming."
That question — How long will this Band-Aid last? — doesn't have a definitive answer, said Kelley, the center's vice president for immigration policy.
"I think it's all being written as we speak," she said.