Oil Industry Threatens to Take Its Underwater Air Guns and Go Home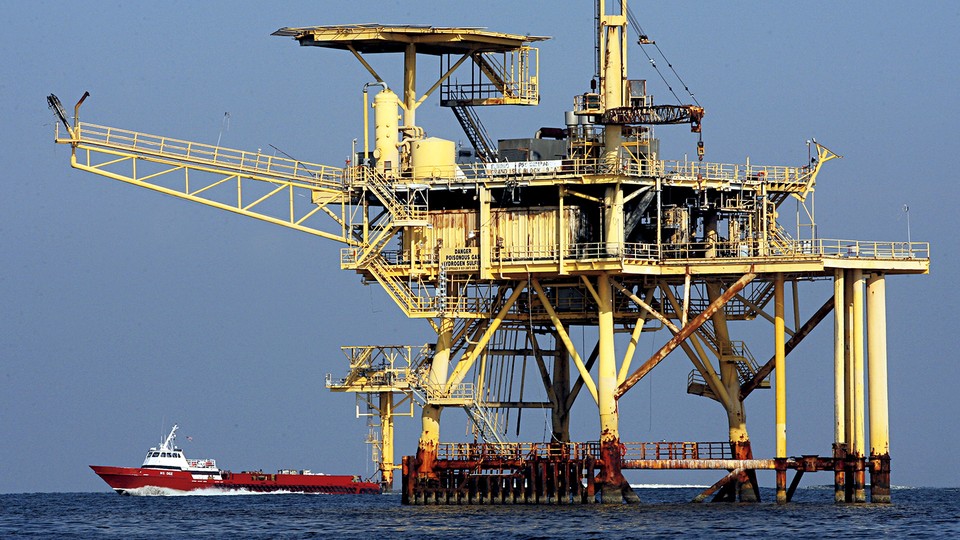 A game of chicken is shaping up over the Obama administration's decision to let the oil industry collect fresh data on energy supplies off the Atlantic Coast.
The Interior Department, over the protests of environmentalists, said in July that it would allow the oil industry to use seismic air cannons to search for oil and gas underneath federal waters in the Atlantic.
But industry trade groups, in new comments to Interior, say that decision means little unless regulators signal that the industry will actually be able to drill for oil if they find it. Otherwise, what's the incentive to look?
Right now the Atlantic Coast is off-limits to drilling. But oil-and-gas companies want Interior to make clear that the federal 2017-2022 offshore lease sale plan, which is in the early stages of development, will include blocs off the Atlantic Coast states.
The American Petroleum Institute and 10 other groups, in new comments on the plan, say that right now "the timing of the 2017-2022 Five-Year Program development process and industry's seismic data collection are out of sync."
They want Interior to include mid-Atlantic and South Atlantic regions in the draft 2017-2022 program. The groups note that under the current permitting timeline for seismic testing, companies will not be able to collect data until early 2015 at the earliest. Add in the data-processing time, and 2016 would be the earliest that regulators and the industry would have new resource estimates from the testing, they say.
"If the Atlantic [Outer Continental Shelf] is not included in the Draft Proposed Program, then new seismic data will likely not be available since the incentive for companies to collect the data—and the prospect of a future lease sale—will be gone," state the comments from API, America's Natural Gas Alliance, the National Ocean Industries Association, the International Association of Geophysical Contractors, and other groups.
An API spokesman said the group has heard that the draft plan could be out by the end of 2014. Interior did not provide a timeline Thursday.