In Defense of D.C.'s Uncoolness
Sure the District's a great place to live, but know thy strengths, people.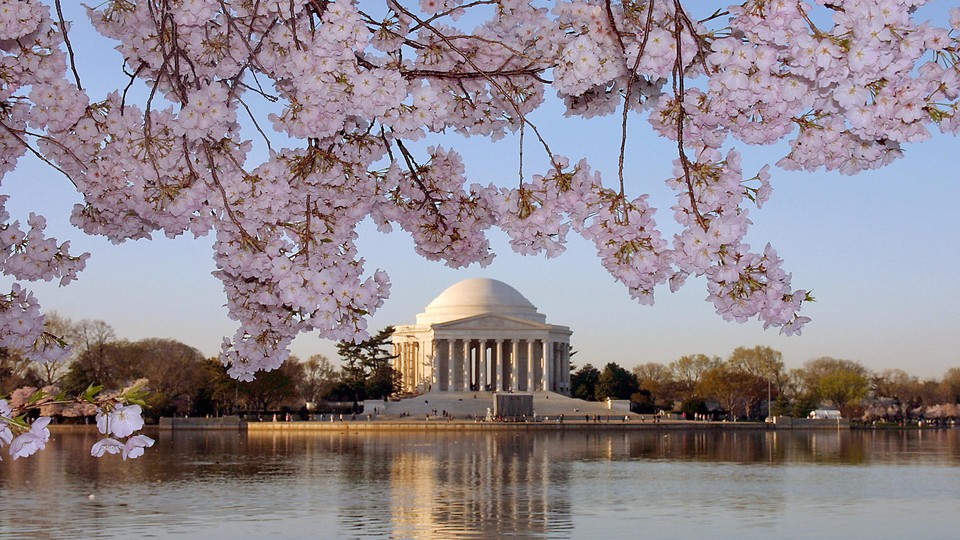 Earlier Wednesday, to the delight of the Internet, Forbes Magazine, henceforth known as "the arbiter of cool," made a declaration that got some laughs. Namely, that Washington tops the list of America's coolest cities.
Perhaps it's appropriate that something with exactly as much social cachet as a public ranking should be the thing to come to the city's defense. (And there's no question that too often at holiday parties, or at some distant relative's wedding, a defense of D.C.-dwelling must be made.) But nobody in D.C. lives here because they think it's cool, or because they think somebody else might think it's cool. There are a lot of reasons to live in the District, most of them including various degrees of nerdiness, but "cool" is simply not one of them.
If you're a pointy-headed health care policy person, if you're passionate about education reform, if you want to be a journalist or make your mark in international development — then you might want to consider moving here or at least staying past the end of your summer internship. But keeping up with the latest trend? I'm afraid you have the wrong city.
Forbes's reasoning essentially boils down to this: There are a lot of millennials in D.C., and "many museums along the National Mall," to say nothing of "simply enjoying the cherry blossoms in springtime." Find me a hipster enjoying the cherry blossoms in springtime and I'll find you a cherry on the moon. Sure D.C. has a few good bars, and certainly a few more now than it used to, but most people in the District aren't above getting a drink at Lauriol Plaza.
Indeed, to ask if D.C. is cool is to misunderstand the city completely. CityLab's Sommer Mathis presciently anticipated this mistaken effort to lend the nation's capital (because yes, that's something America's "coolest city" sometimes gets called) some cool, explaining in The Washington Post that people in D.C. simply don't care.
"D.C. is a city of smart people," Derek Brown, who runs a mini-empire of craft cocktail bars and restaurants in the District, told her at the time. "What's making D.C. cool is the fact that smart people doing things they're passionate about is cool." He was right about the smart, but not the cool.
Yet the Forbes list does not seem to be entirely off. Other cities that top its ranking, including Seattle, Los Angeles, and New York, do appear to have that glimmer of hipness. But putting D.C. at the top of the cool list is a Slate-pitch too far.
Nobody actually believes D.C. is hip, with the exception of certain mayoral candidates hoping to win over millennials. We'll stick with our bureaucrats, blazers, horrible income disparities, and political disenfranchisement. Thanks, though!