Hillary Clinton Returns to Iowa to Begin Running for President
Hillary Clinton will be returning to Iowa in September for the first time since she lost the first-in-the-nation presidential caucuses to Barack Obama in 2008. This time it's all about 2016.
This article is from the archive of our partner
.
Cue the feeding frenzy.
Hillary Clinton is returning to Iowa in September for the first time since her losing presidential run in 2008. Her appearance at Sen. Tom Harkin's annual Steak Fry is ostensibly about helping local Democrats raise money for the 2014 midterm elections, and she'll no doubt laugh off the suggestion from every single reporter she encounters that her visit comes with an ulterior motive.
But make no mistake: Clinton's appearance in the crucial presidential proving ground will understandably be seen as the unofficial start to her White House campaign in 2016, and every word she utters will be viewed in that context.
The former secretary of state is bringing along her husband, a retiree who somehow still received top billing when Harkin announced the news in a press release on Monday.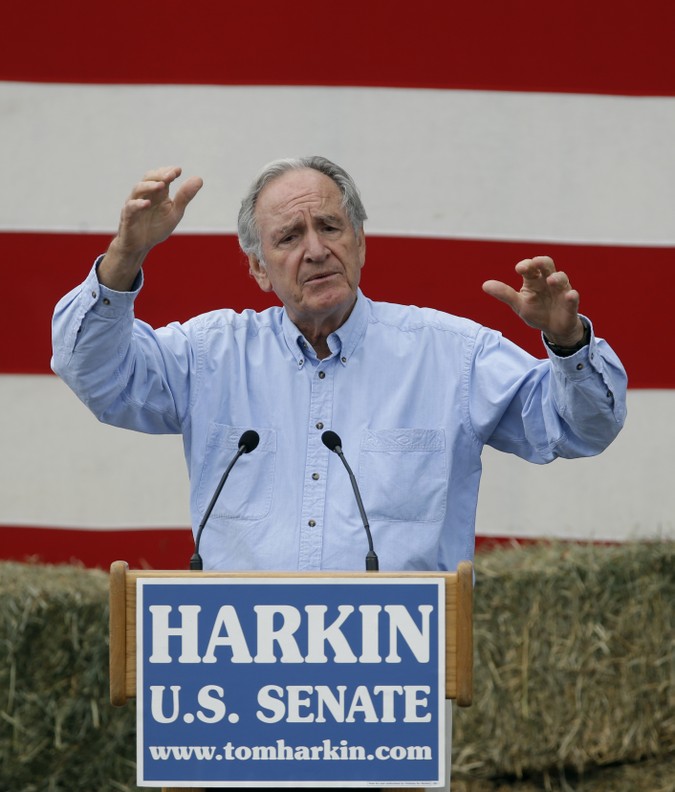 Harkin, who ran against Bill Clinton in the Democratic primary in 1992, is retiring himself at the end of the year, and the event on Sept. 14 will be his 37th and final Steak Fry. He promised "to cap 37 years of high powered, high spirited political rhetoric at the Midwestern classic with a bang."
Not only will this be my last Steak Fry, we'll also need to rally our troops for outstanding, progressive Iowa champions on the ballot this Fall – all of whom have tough races, all of which we need to win!
 
That's why I couldn't be happier than to share this special day with two such close friends. They have contributed so much good, inspiring leadership to this country for many years, and I am sure they will continue to do so in the years ahead."
President Clinton will be making his fourth Steak Fry appearance, Harkin noted, while it will be the second for Hillary. Vice President Joe Biden's keynote speech at the Steak Fry last year was taken as a clear sign that he, too, is eyeing a presidential run in 2016.
While Hillary Clinton has been criss-crossing the country on her never-ending book tour, potential Republican presidential contenders have already begun camping out in Iowa.
Clinton's absence in the early caucus state had been noted by the state GOP chairman, Jeff Kaufmann, who told The Wire in an interview earlier this month that Hillary had been "AWOL."
That will change in a few weeks, and Politico reported Monday that Clinton plans to step up her political activity with appearances at an array of Democratic fundraisers in the fall.
UPDATE: Kaufmann needled Clinton a bit more in a statement to The Wire on Monday:
I welcome Hillary Clinton to Iowa after more than six-and-a-half years flying over the Hawkeye State. In the spirit of bipartisanship, I hope potential presidential candidates from both parties visit Iowa early and often to interact with Iowa voters in a meaningful way."
This article is from the archive of our partner The Wire.