Helicopter Crashes in Iraq After Delivering Aid to Yazidis
The only Yazidi member of the Iraqi parliament was reportedly among the injured.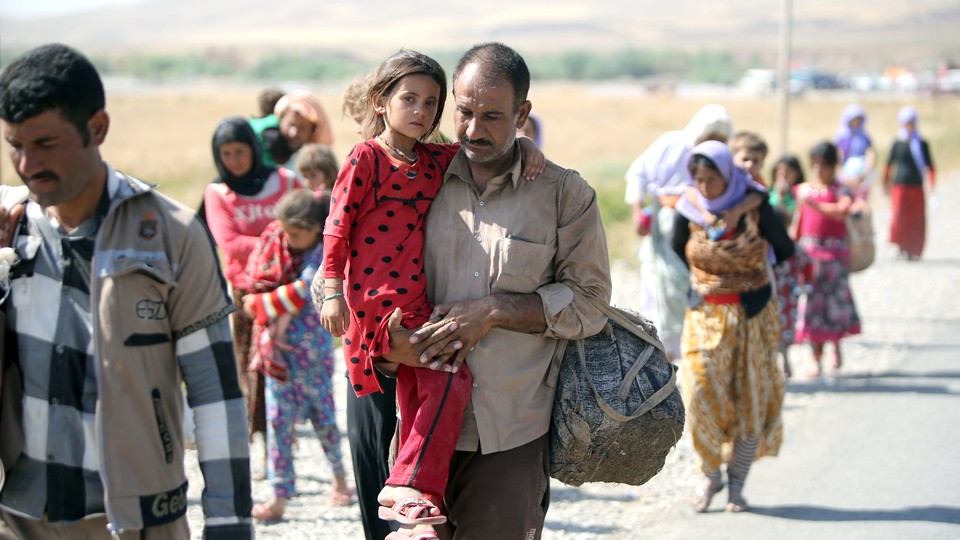 An Iraqi helicopter returning from delivering food and water to tens of thousands of Yazidi refugees trapped on a mountain in northern Iraq crashed Tuesday.
The helicopter went down because of a mechanical failure, according to state-run TV channel al-Iraqiya, which cited military sources. The crash killed the pilot and injured some on board, including a journalist for The New York Times. The Iraqi Army confirmed to ABC's Jon Williams that up to 20 people were on board when the helicopter crashed.
Vian Dakhil, the only Yazidi member in the Iraqi parliament, was on board the helicopter and was injured in the crash, according to CNN and the BBC. Dakhil caught the eye of international media after she delivered an impassioned speech on Aug. 5 to her colleagues in the parliament, asking them to act to address the plight of her fellow Yazidis. "We are being slaughtered, annihilated," she said through tears. "An entire religion is being wiped off the face of the Earth."
The helicopter was returning from Mount Sinjar, where it had dropped off emergency aid for Yazidi refugees trapped there by ISIS fighters. The crash survivors, including Yazidi evacuees fleeing Mount Sinjar, were picked up by rescue helicopters and taken back to Erbil.