Hawaii Gov. Abercrombie Just Might Lose His Primary
Only four governors have lost primaries in the past decade, but Abercrombie has irritated a long list of Hawaiians in the last four years.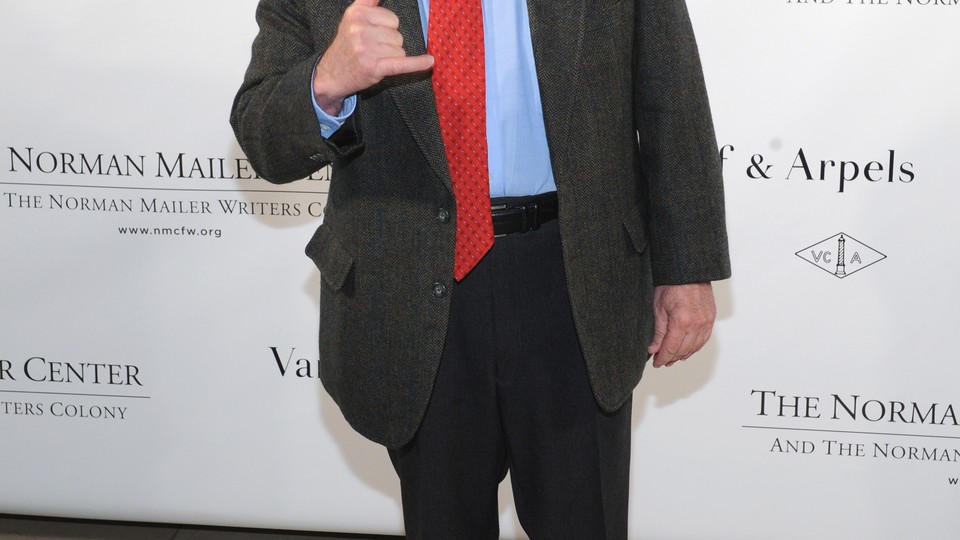 The last time Neil Abercrombie lost an election, Barack Obama was just a few years out of college. But the Hawaii governor and presidential family friend could be headed for a rare, spectacular gubernatorial-primary flameout this weekend.
Public polling in the Aloha State has shown Abercrombie trailing a little-known legislator by double digits ahead of Hawaii's Democratic primary Saturday. No incumbent Hawaii governor has ever lost reelection in a primary; nationwide, it's only happened four times in the last 10 years. In other states, unusual political talents like Sarah Palin and Claire McCaskill have knocked off incumbent governors in their own primaries. In that context — not to mention Abercrombie's 10-to-1 fundraising advantage — three-decade state Sen. David Ige's potential triumph looks even more incongruous.
But even Abercrombie's own campaign admits to being in danger. When the latest local media polls came out, the governor's campaign said its own internal surveys showed the race tied — quite the departure from the 14-point lead the campaign touted in early June.
"We're cautiously optimistic," said Ige campaign manager Keith Hiraoka. "The recent polls have been very encouraging, but we realize our opponent is going to work even harder now. We cannot rest, we can't be overconfident, we have to keep pushing."
Abercrombie has evoked strong feelings among supporters and his opposition alike throughout his career in Democratic politics. He hasn't lost an election since 1986, when Mufi Hannemann beat him in a House primary. (The two have been sparring for years; Hannemann, the former Honolulu mayor who lost the 2010 gubernatorial primary to Abercrombie, decided earlier this year to leave the party and run for governor as an independent.) Ian Lind, a former investigative reporter for the since disbanded Honolulu Star-Bulletin, worked on Abercrombie's successful campaign for Honolulu City Council after his 1986 loss and said opposition to the governor is nothing new. Especially in such a small state where candidates are recycled — as evidenced by Hannemann's run — it almost impossible to rebrand yourself.
"Based on that experience I know that Neil has always had this nagging clump of negative public opinion," Lind said. "We always thought it was around 30 percent when we did phone banking even back then."
Opposition originally stemmed from people who saw the native New Yorker as an outsider and from those who found it easy to peg him as a liberal cliché because of his looks and opposition to the Vietnam War. The stereotype was, "Oh, he's just a long-haired hippie, or, he's a communist," Lind said.
Abercrombie's political troubles haven't been nearly as salacious as the last U.S. governor to lose a primary. In 2010, Nevada Republican Jim Gibbons suffered from a string of tabloidesque headlines regarding an alleged assault and a messy divorce. But Abercrombie's issues and resulting unpopularity have still caused him a world of trouble.
Abercrombie's decision to appoint former Lt. Gov. Brian Schatz to fill the U.S. Senate left open by the death of Sen. Daniel Inouye, instead of Inouye-backed Rep. Colleen Hanabusa, roiled the state's political class. But a look into the weeds of state policy highlights Abercrombie actions that each chipped away at important Democratic constituencies over the course of his first term.
Former governors backing Ige have called Abercrombie overly business-friendly, to the point of allowing the overdevelopment of Honolulu's waterfront. One project Abercrombie backed called for a 650 foot luxury condominium high rise which exceeds Honolulu's current building height limit by over 200 feet. Another new apartment building is set to include a penthouse unit selling for $100 million.
"It's like the wild, wild west out there," former Gov. Ben Cayetano said in a video explaining his decision to endorse Ige. "It's basically for rich people."
Ige's second TV ad showed viewers shots of the Honolulu skyline as a narrator tells them they have "a choice between the same politicians who put special interests ahead of you, or someone you can trust." Ige then pledges to provide "true affordable housing for Hawaii's residents."
Abercrombie has also faced opposition over his actions on statewide development projects, a lack of transparency on state Supreme Court nominations, and criticism that he blocked out the voices of the very same supporters who helped elect him in 2010. Two of the state's biggest political players — the Hawaii Government Employees Association and the Sierra Club — sat out this year's gubernatorial primary.
After accounting for these disparate frustrations Lind said the governor may finally have alienated just enough people to lose for the first time in 28 years. "When you add them up, yeah, he's in danger," Lind said.
Abercrombie isn't the only governor who's faced a rocky road to reelection this year. Idaho Republican Gov. Butch Otter narrowly overcame a primary challenge in May, while independent-turned-Democratic Rhode Island Gov. Lincoln Chafee retired rather than face a tough Democratic primary. In an interview with KHON-TV this week, Abercrombie humbly acknowledged the possibility that he could become the first governor to lose his seat in 2014, whether it be on Saturday or in November. Abercrombie's poll numbers for the general election have looked as bad as they have in the primary, and though Hawaii is heavily Democratic, it elected a Republican governor right before Abercrombie. Because of Abercrombie's personal unpopularity, the under-funded Ige might actually be a better bet for Democrats in the general election.
"Emotionally, I'm just full of gratitude," Abercrombie told KHON. "Whatever happens, I couldn't be happier to have had the opportunity to serve."