Democrats Thank Mitch McConnell for His Shutdown Gift
Sen. Mitch McConnell suggested in a Politico interview that if Republicans win the Senate, President Obama would have to accept strict policy changes to avoid a government shutdown. Democrats pounced.
This article is from the archive of our partner
.
The only thing that would make congressional Democrats happier than a Republican attempt to impeach President Obama is if Republicans force another government shutdown.
So when Sen. Mitch McConnell (R-Ky.) raised the specter of a government shutdown fight if Republicans retake the Senate in November, Democrats rejoiced.
And by rejoiced, we mean they feigned outrage.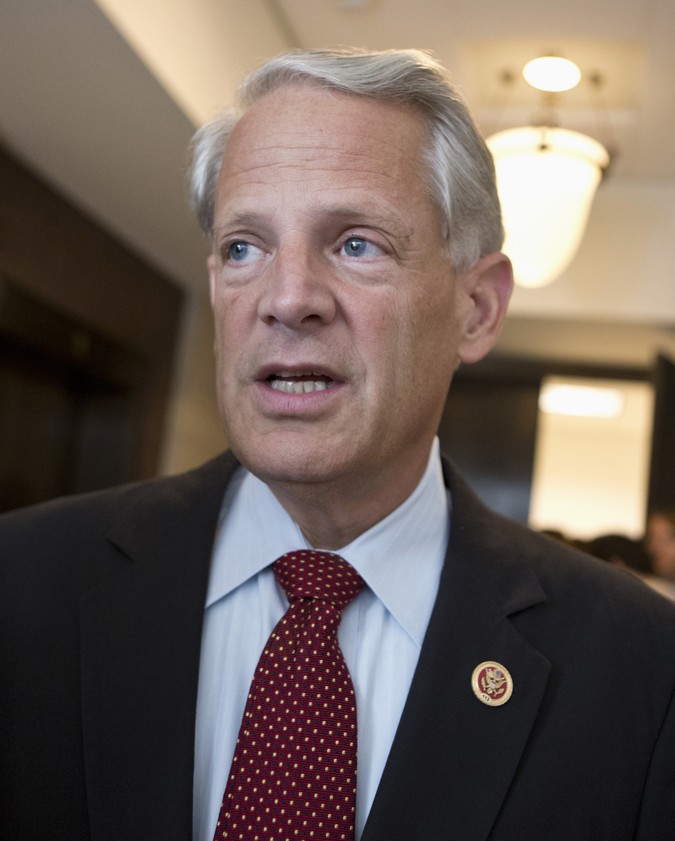 Rep. Steve Israel (D-N.Y.), the chairman of the Democratic Congressional Campaign Committee, rapidly released a statement accusing McConnell of "reckless gamesmanship."
Once again, we're seeing that Republicans see government shutdowns as partisan tools, not economic disasters.  It's exactly this kind of reckless gamesmanship that led to the last shutdown and is leaving the door open for another at the end of September. For the sake of our economy, this Republican Congress needs to take shutdowns off the table once and for all."
Senate Majority Leader Harry Reid's chief spokesman, Adam Jentleson, chimed in on Twitter.
Currently the minority leader, McConnell stands to become the Senate majority leader if Republicans pick up at least six seats in November (and assuming he wins his own hard-fought reelection).
In an interview with Politico's Manu Raju published Wednesday, McConnell said Republicans would demand that President Obama accept strict policy changes, such as those dealing with environmental regulations and health care, if he wants spending bills funding the government to pass.
We're going to pass spending bills, and they're going to have a lot of restrictions on the activities of the bureaucracy," McConnell said in an interview aboard his campaign bus traveling through Western Kentucky coal country. "That's something he won't like, but that will be done. I guarantee it."
Both McConnell and House Speaker John Boehner (R-Ohio) blamed conservatives for forcing them to shutter the government in a fight with Obama last October, resulting in a political disaster for Republicans that was mitigated only when the Obama administration blew the rollout of the president's signature healthcare law when the government reopened.
But they each know that expectations for a confrontation with Obama will be much higher with the added leverage Republicans will gain if they control both chambers of Congress.
Attaching conservative policy provisions, such as restrictions on the EPA or ObamaCare, to appropriations bills might be a more realistic tactic than pushing for deep overall spending cuts or demanding the complete repeal of the health care law. But it could still lead to a shutdown if Obama digs in.
Asked if Boehner agreed with McConnell's spending strategy for 2015, spokesman Michael Steel noted only that "policy provisions are a routine part of the appropriations process."
Of course, McConnell is talking about a spending fight in January or February. Republicans still have to figure out a way to keep the government's light on after Sept. 30, when current funding expires.
This article is from the archive of our partner The Wire.