Democrats Give Rand Paul the Beating They Never Cared to Give His Father
Democrats have spent the last two weeks attacking Sen. Rand Paul, providing the clearest signal yet that he's a serious contender for the GOP presidential nomination in 2016.
This article is from the archive of our partner
.
Democrats have taken notice of Sen. Rand Paul (Ky.).
Operatives from the Democratic National Committee have spent the last two weeks relentlessly attacking the first-term senator as he's traveled in and out of Iowa, hammering him over everything from scampering away from an undocumented immigrant to contradicting himself on his record on Israel.
Yet those are a few scrapes that Paul will gladly accept, because the Democrats' obsessive focus on him is the clearest sign yet that he's a serious contender for the Republican presidential nomination in 2016.
"Most people don't beat a dead horse," Ryan Williams, a Republican consultant and former aide to Mitt Romney, told The Wire. "Sen. Paul has proven he's a legitimate contender for 2016 if he decides to run."
In just the last 10 days, the D.N.C. has blasted out 16 separate emails attacking Paul, who was elected in 2010 and is considered an all-but-declared White House candidates. The missives have accused Paul of distorting his record on Israel, pandering on gay marriage, opposing access to birth control, and "berating" immigrants, among other things.
The Democratic attacks are not unique to Paul; in the run-up to the 2016 campaign, the D.N.C. is keeping tabs on more than a half dozen potential candidates, including Gov. Chris Christie (N.J.), Gov. Rick Perry (Tex.), and Sen. Marco Rubio (Fla.).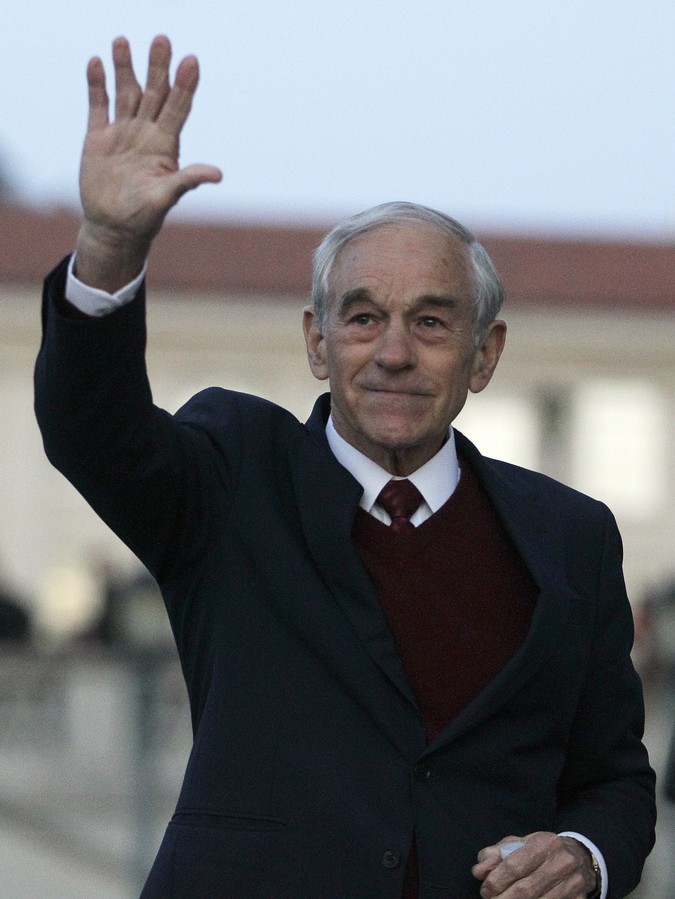 But it is a level of respect they never afforded Paul's father, former Rep. Ron Paul (Tex.), during his runs for the Republican nomination in 2008 and 2012. With a few exceptions, Democrats virtually ignored the elder Paul, treating him as a fringe candidate and bringing up his name only to link more serious contenders to what they considered his extreme views.
Ron Paul scored surprisingly strong showings in the early primary states in 2012, finishing third in the Iowa caucuses and garnering nearly 23 percent of the vote to finish second in New Hampshire.
Those levels are considered a floor for Rand Paul, who remains exceedingly popular with his father's supporters even as he has spent the last several years working to establish himself as a mainstream Republican. He has scheduled meetings with top Romney donors, hired respected operatives in early primary states, and generally shed the image of a far-out crank that limited his father's national appeal.
Rand Paul is a more dynamic speaker than his father and has made a good impression introducing himself to voters in the early states, said Williams, who has also served as a spokesman for the New Hampshire G.O.P.
"When people see Rand Paul they're expecting Ron Paul," he said. "He surprises people, and that works to his advantage."
Yet his move to the mainstream has not been entirely smooth, particularly on the issue of Israel.
With a new war raging between Israel and Hamas over the Gaza Strip, Paul has vowed support for the Jewish state but drew criticism when he denied that a budget proposal he authored cut foreign aid to Israel.
On immigration, Paul has voiced support in principle for an overhaul that would grant legal status to undocumented immigrants, but his clumsy escape from a potential confrontation with DREAMers at an Iowa restaurants alongside conservative Rep. Steve King prompted a round of nasty headlines.
Democrats are using the incidents to portray Paul as "not ready for prime time," in the words of D.N.C. spokesman Michael Czin.
But at the risk of legitimizing him in the eyes of the conservative base, the D.N.C.'s early attacks are designed to prevent him from making a connection with younger independents as a more modern, appealing kind of Republican.
"Rand Paul says he's a new kind of Republican. He's not," Czin told The Wire. "He's the same type of Republican we've seen for decade after decade, and we're going to keep making that point clear."
After a whirlwind tour through Iowa last week, Paul, a doctor, is now in Guatemala performing eye surgeries for uninsured patients.
His advisers told The Wire that they viewed the D.N.C. attacks as evidence that Democrats were worried that his message was "resonating with new audiences."
"Senator Paul will continue his mission of making the GOP a bigger, bolder and better national party," one aide said.
This article is from the archive of our partner The Wire.