Democrats Dare Republicans to Shut Down the Government Again
Republican leaders don't want a shutdown, but can they prevent one?
This article is from the archive of our partner
.
Get ready for another government shutdown fight.
Funding to keep the lights on in Washington expires at the end of September, and Congress, being Congress, plans to wait until the last minute to buy some new lightbulbs.
This time, however, it is Democrats who are hoping for a drag-out battle that might be their last chance to turn around a midterm election campaign that right now is tipping heavily toward Republicans.
House G.O.P. leaders have signaled they want to approve a fairly straightforward stopgap measure that would extend current funding through mid-December, safely past the November elections.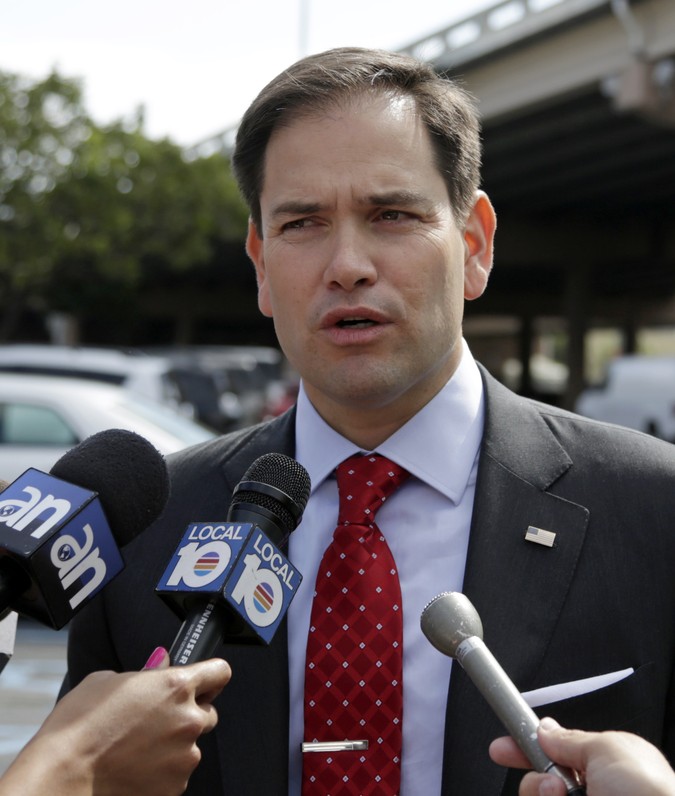 But Democrats at the White House and on Capitol Hill on Wednesday jumped on comments made by Sen. Marco Rubio (R-Fla.) and Rep. Steve King (R-Iowa) suggesting that looming executive actions by President Obama on immigration could complicate the debate about the government funding measure, known inside the Beltway as a continuing resolution.
In an interview with the conservative website Breitbart.com, Rubio warned Obama against taking action to legalize millions of undocumented immigrants, and he said Republicans could try to attach a measure reversing his decision to the federal spending bill.
There will have to be some sort of a budget vote or a continuing resolution vote, so I assume there will be some sort of a vote on this. I'm interested to see what kinds of ideas my colleagues have about using funding mechanisms to address this issue."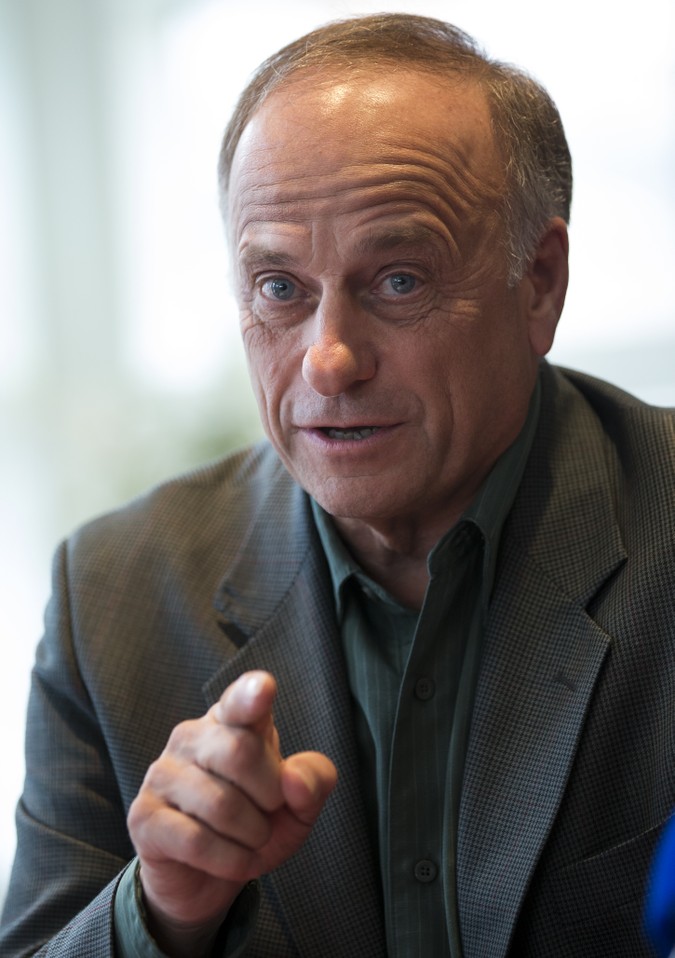 And on Wednesday, King, an ardent immigration hawk, told The Des Moines Register that "all bets are off" on the possibility of a shutdown if Obama acts to legalize the undocumented.
Democrats circulated both stories widely, and Drew Hammill, a spokesman for House Minority Leader Nancy Pelosi (D-Calif.), issued a quick statement:
As we near the 1-year anniversary of the Republican Government Shutdown of 2013 that cost our nation's economy $24 billion –Republican leaders, once again, prefer to threaten another government shutdown over advancing essential legislation.  It's time to end the kowtowing to the Tea Party extremist elements, get serious about legislating for the American people, and take these ridiculous threats off the table."
White House press secretary Josh Earnest appeared almost gleeful when a reporter asked him Wednesday whether the comments by the Republicans would make Obama think twice about issuing an executive order on immigration, which is expected in the coming weeks.
"No. It won't," Earnest replied. "The president is determined to act where House Republicans won't."
He added: "It would be a real shame if Republicans shut down the government over a common-sense effort like that."
"They've done it before," Earnest said. "Hopefully they won't do it again."
Earnest's rhetoric drew the immediate attention of Amanda Carpenter, a senior adviser to the architect of last year's shutdown, Sen. Ted Cruz (R-Tex.).
Here we go. Obama is giving GOP no choice. Let me do executive amnesty or shutdown the gov't. He is setting this up.

— Amanda Carpenter (@amandacarpenter) August 27, 2014
Just like last year, President Obama wants the shutdown. Last year he said give me Obamacare. This year, give me amnesty.

— Amanda Carpenter (@amandacarpenter) August 27, 2014
Let's be clear. White House is saying they are willing to shutdown the gov't to get Obama's executive amnesty.

— Amanda Carpenter (@amandacarpenter) August 27, 2014
Now, neither King nor Rubio control what passes or fails in either the House or the Senate. And Republican leaders plainly do not want another politically damaging shutdown a month before the November elections.
As a senior G.O.P. aide told The Atlantic's Molly Ball, and later repeated to The Wire:
The last thing we're going to do is shoot ourselves in the foot and jeopardize our chances of winning the Senate and gaining seats in the House."
But as Cruz and his allies have demonstrated time and again, what Republican leaders want from their party and what they can can often be two very different things.
This article is from the archive of our partner The Wire.