Democrats Could Lose Their Senate Candidate in Montana
Sen. John Walsh (D) has left the campaign trail after a damaging plagiarism revelation and may drop out. Democrats are looking to see if they could replace him on the ballot for November.
This article is from the archive of our partner
.
Democrats already have a better-than-even chance of losing control of the Senate to Republicans in the midterm elections in November.
Now, they could be losing their incumbent candidate in Montana less than three months before voters head to the polls.
Sen. John Walsh has gone AWOL from the campaign trail following a damaging plagiarism revelation, and the state Democratic Party is reviewing its options for replacing him on the ballot if he quits the race in the next few days.
The deadline for Walsh to withdraw is coming up on Aug. 11, and his campaign has not responded to inquiries from The Wire or other outlets about whether he plans to return to the campaign trail.
An Iraq combat veteran who served as lieutenant governor, Walsh, 53, was appointed to the Senate seat vacated when Sen. Max Baucus became U.S. ambassador to China.
While Democrats knew it would tough to hold the seat in a red state, they thought Walsh could at least give them a decent chance against the Republican nominee, first-term Rep. Steve Daines.
But then in July, The New York Times reported that Walsh, while a master's candidate at the United States Army War College "appropriated at least a quarter of his thesis on American Middle East policy from other authors' works, with no attribution."
Walsh's campaign has been in a spiral ever since. His camp initially attributed the plagiarism to his struggle with PTSD, but he has thus far been unable to contain the damage.
On Tuesday, two Montana newspapers called on Walsh to quit the race.
He hasn't been heard from since.
"It's a huge uphill climb for Democrats to try to win that seat, regardless of whether it's Walsh or somebody else," Robert Saldin, a political scientist at the University of Montana, told The Wire.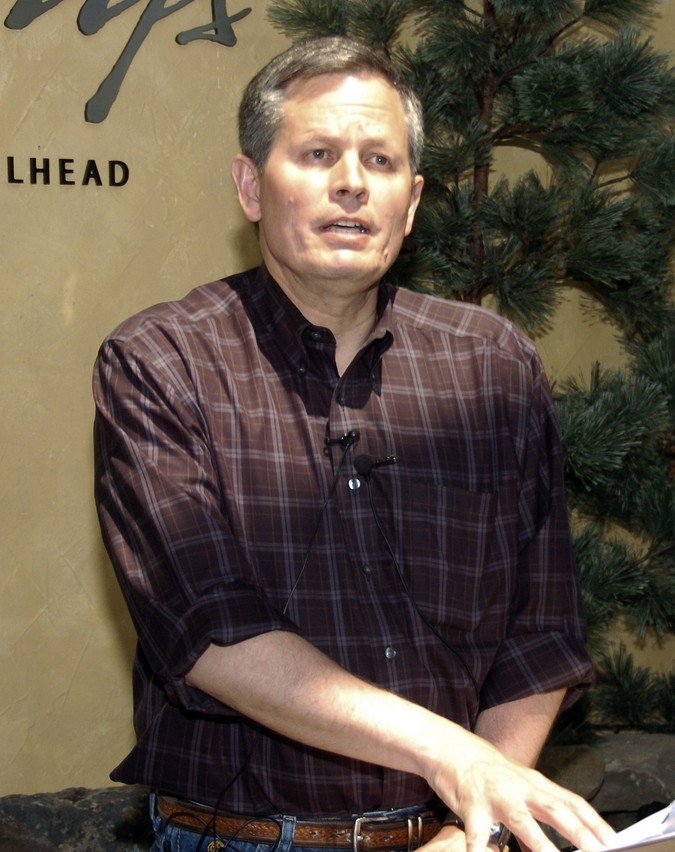 With the Senate race all but lost, Democrats may want Walsh to simply disappear rather than stick it out through Election Day.
"Having Walsh on the ticket is a problem not just for the Senate race," Saldin said. "There are the other down-ballot races that Democrats have to worry about."
Those include a winnable shot to replace Daines in the House as well as seats in the state legislature.
While Senate candidates have survived arguably more damaging scandals in recent years, from exaggerating a war record to cavorting with the D.C. "madam," Walsh hasn't been as lucky.
"The problem with Walsh is he was appointed in March," said David C. W. Parker, a professor of political science at Montana State University. "He didn't have a long record. People didn't known him very well."
And the plagiarism was really bad, Saldin said..
It's the most clear-cut case of plagiarism I've ever encountered. It was just totally blatant."
He added that he had never even had a student copy so much from other sources.
Democrats would have until Aug. 20 to submit a replacement for Walsh, but they don't have many good options.
"Everyone already declined a year ago," Saldin said.
The one person that everyone agrees could shake up the race is Brian Schweitzer, the shoot-from-the-hip former governor who thrilled liberals with his speech at the 2008  Democratic National Convention.
But he passed on the campaign once already and seemed more interested in running for president in 2016 before he put his cowboy boot in his mouth by suggesting to National Journal's Marin Cogan that Eric Cantor was gay and comparing the chairwoman of the Senate Intelligence Committee to a streetwalker.
There's also been talk of Nancy Keenan, the Montana native who served for a decade as president of NARAL. But she declined to run last year, too.
"In terms of winning, you'd have to have someone who could raise resources quickly," Walker said. "That person would be Brian Schweitzer."
Schweitzer has kept quiet as Walsh's campaign has imploded. He seemed bored with the idea of serving in the glacially-paced Senate in the past, but analysts point out that he is exactly the type who might warm to the possibility of riding in to the rescue and playing the last-minute hero for Democrats.
"Stranger things have happened," Saldin said.
This article is from the archive of our partner The Wire.