Bernie Sanders Is 2016's Democratic Noisemaker
Bernie Sanders, the Senate's only self-described socialist, says he might run for president in 2016, challenging Hillary Clinton. But like many past trial balloons, it might just be a lot of talk.
This article is from the archive of our partner
.
Bernie Sanders is not going to be the next president of the United States. He's probably not even going to run for president in 2016.
But in the grand tradition of Michael Bloomberg, Chuck Hagel, Joe Scarborough and, yes, Donald Trump, the Senate's only avowed socialist is making noise about launching a long-shot bid for the White House.
Sanders (Vt.), 72, told ABC News in an interview published Monday that if he ran, it would be on a platform of taking on income inequality and preventing the U.S. from descending into what he called "an oligarchal form of society."
"I think it's a damn good platform," Sanders said.
While he was elected as an independent in 2006, Sanders aligns with the Democrats in the Senate and likely would run in the Democratic primary.
That means, presumably, challenging Hillary Clinton, the heavy frontrunner who is beginning to lay out her views in earnest in advance of the campaign.
Sanders praised the former secretary of state – who is also his former colleague in the Senate, but he said he didn't know whether she would run or what her platform would be.
She has accomplished a lot of very positive things in her career, but I'm not quite sure that the political process is one in which we anoint people."
While Clinton would begin any race with a huge lead in the Democratic primary polls, liberals are searching for an alternative who is not so closely tied to the party's wealthy Wall Street patrons.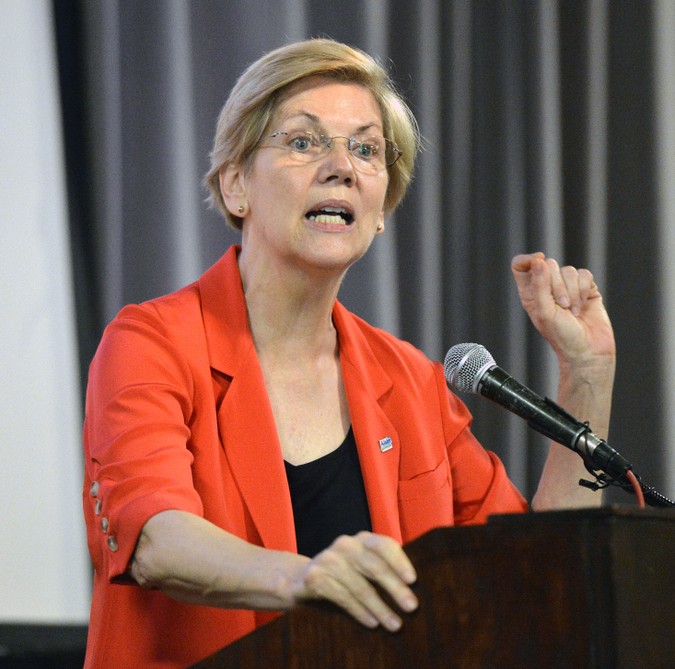 But their first choice isn't Sanders. It's Elizabeth Warren, the populist favorite who championed Wall Street reform before defeating Sen. Scott Brown (R-Mass.) in 2012.
Warren, however, has repeatedly insisted she isn't running.
With his thick Brooklyn accent and Christopher Lloyd hair, Sanders would be a bit of a poor man's Warren. He's perhaps best known nationally for the eight-hour filibuster, or "Filibernie," he held in December 2010 to protest President Obama's extension of the Bush-era tax cuts.
In terms of credibility, a Sanders candidacy might fall somewhere between the Democratic runs of Dennis Kucinich in 2004 and 2008 and those of Ron Paul on the Republican side in 2008 and 2012, when the libertarian finished a strong third in the Iowa caucuses.
He'd probably struggle to match the name ID and fundraising ability of Warren if she ran, and he acknowledged the challenge of mobilizing the grassroots in his ABC News interview.
Look, it's easy for me to give a good speech, and I give good speeches. It is harder to put together a grassroots organization of hundreds of thousands of millions of people prepared to work hard and take on the enormous amounts of money that will be thrown against us."
You can watch the full video here:
This article is from the archive of our partner The Wire.