AT&T to FCC: Give the TV Stations What They Want
The cell-phone carrier wants the agency to cave rather than delay an auction of valuable airwaves.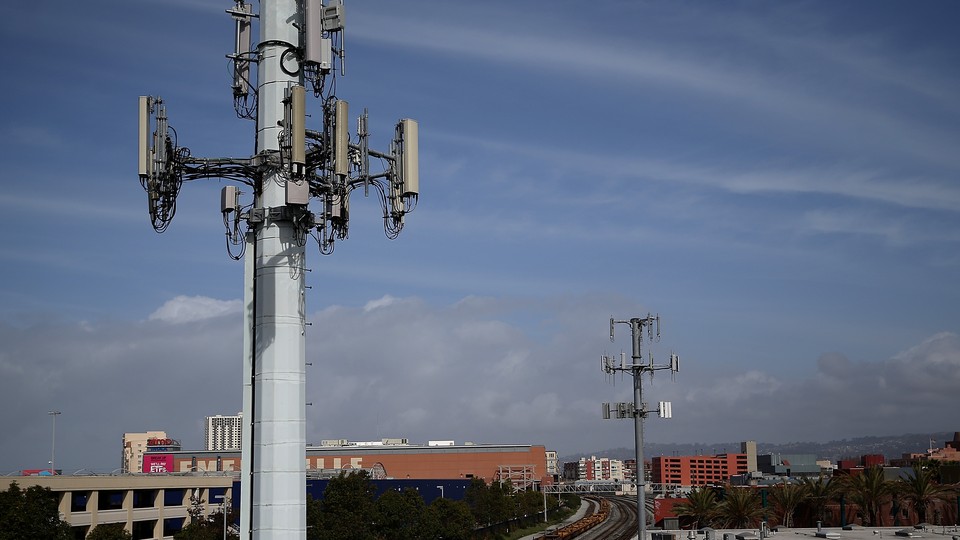 TV stations have found an unlikely ally in their legal fight with the Federal Communications Commission: AT&T.
The TV broadcasters and cell-phone carriers are usually at each other's throats as they each fight for access to as much of the public airwaves as possible.
But in a blog post Wednesday, AT&T said the FCC should cave (at least partially) to the broadcasters' latest demands rather than risk delaying an auction of airwave licenses. Joan Marsh, AT&T's head of regulatory affairs, said she believes the broadcasters are "willing to consider a reasonable compromise."
"Compromise must continue to be the hallmark of the incentive auction proceeding," she wrote, adding that industry groups and the FCC have compromised on a range of issues related to the upcoming auction. "And we believe that the issues raised by [the National Association of Broadcasters] can similarly be resolved--and resolved quickly."
Earlier this week, the NAB sued over the FCC's plan to buy back their broadcast licenses for auction to the cell-phone industry.
TV stations don't have to participate in the auction, and the airwaves will mean faster smartphone connections for millions of consumers. But the broadcasters claimed that the stations that skip the auction could reach fewer viewers and could be forced to pay millions of dollars to revamp their equipment to work on new channels.
The group wants the FCC to rework its rules but is not trying to stop the auction entirely. The broadcasters are urging the FCC to set aside an additional $500 million to compensate the TV stations for their expenses and to use a different formula to ensure that the stations can reach the same number of viewers as before the auction.
An FCC spokesperson said the agency is "confident" the plan complies with the law.
But a prolonged legal battle could force the agency to delay the auction, which is scheduled for next year. The cell-phone industry has been clamoring for more airwaves as soon as possible, warning that their networks could soon become congested due to skyrocketing traffic.
In a note to investors, Paul Gallant of Guggenheim Partners said the lawsuit could delay the auction by six months to a year. That is, of course, unless the FCC just gives the broadcasters what they want.
A broadcast industry official said it's a "good sign" that AT&T has indicated it wants a compromise on the issue.
"So now the question is, will the FCC compromise?" the official said.