An FCC Republican Wants to Stop NFL TV Blackouts
"Our job is to serve the public interest, not the private interests of team owners."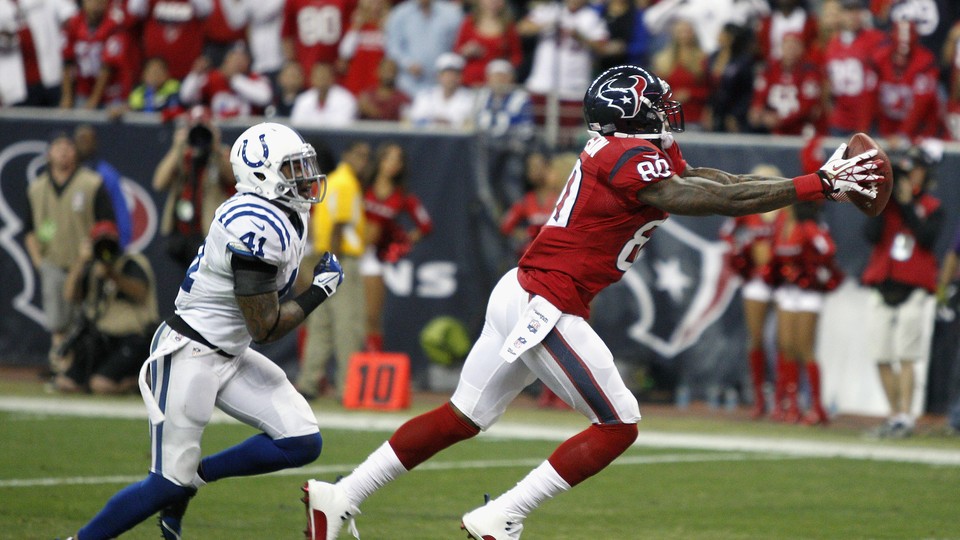 A Republican member of the Federal Communications Commission wants to repeal an agency rule that prevents some sports fans from watching their favorite teams on TV.
"I don't believe the government should intervene in the marketplace and help sports leagues enforce their blackout policies," FCC Commissioner Ajit Pai said Tuesday. "Our job is to serve the public interest, not the private interests of team owners."
The statement is the latest boost to the movement to end the FCC's sports blackout rule. The commission voted in December to seek public comment on repealing the rule, and FCC Chairman Tom Wheeler has said he expects to make a final decision this fall. Pai is one of two Republicans on the five member commission.
The rule, first adopted in 1975, prohibits cable and satellite TV providers from showing a sports event in an area if the game is blacked out on local broadcast television stations.
Dropping the rule would have the biggest impact on the NFL, which requires broadcasters to black out games if the local team does not sell out the stadium. The agreements are intended to encourage fans to buy tickets to see the games live.
The NFL has been lobbying the FCC to save the rule. The league's legislative director, Ken Edmonds, met with an FCC aide last week to discuss the issue, according to a regulatory filing.
The NFL argues that the rule is necessary to keep games on local broadcast channels, which are free to access over the air. The league also says the rule boosts local economies by ensuring that more fans attend the game in person.
In Tuesday's speech, Commissioner Pai acknowledged that repealing the rule won't end all blackouts. The NFL could still force local stations to blackout games that don't sell out.
But he argued that the rule hurts consumers and serves no purpose anymore.
"The FCC shouldn't get involved in handing out special favors or picking winners and losers," he said. "And, in my view, there is no reason for the FCC to be involved in the sports blackout business."
Pai made the speech at an event in Buffalo, N.Y., with Rep. Brian Higgins, a Democrat who has been urging the FCC to repeal its blackout rule for years. Sens. Richard Blumenthal and John McCain have also been working to overturn the rule.