Americans' Deep Racial Divide on Trusting the Police
It isn't just Ferguson—polling shows that black Americans are wary of law enforcement across the nation, while whites are more likely to trust officers.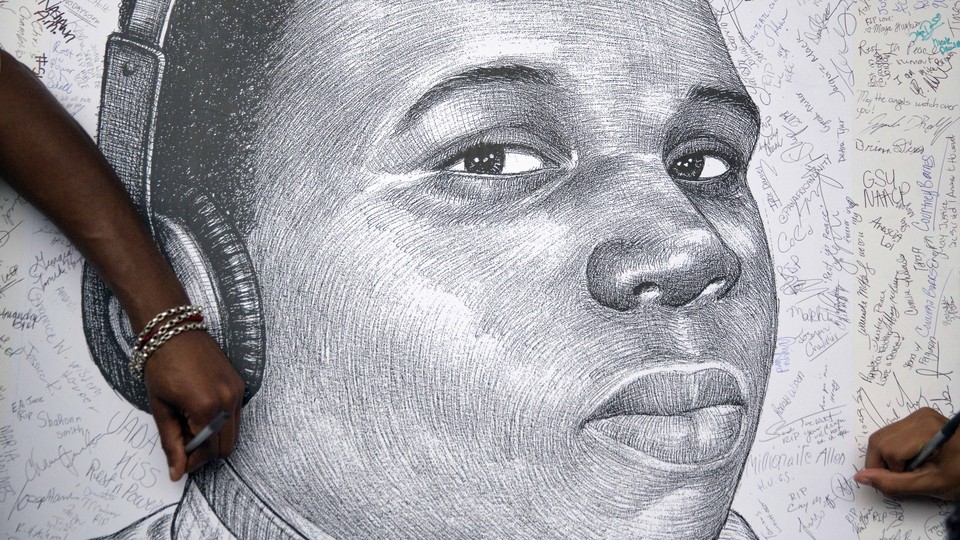 "If you can find a single person in this community who trusts the police, that is like finding a four-leafed clover."
"Everybody in this city has been a victim of DWB [driving while black]."
"The first question is 'Do you have any guns, do you have any drugs, anything of that nature?' I am like sir, I don't even have a record. I have never been in trouble."
"And then he looked at me and he said, 'Mom, how long will this happen to me?' And I said, 'For the rest of your life.'"
The quotes from Ferguson, Missouri, tell a story. The city's residents, who are mostly black, generally distrust the local police forces, who are almost entirely white. Stop-and-search statistics reveal a history of racial profiling in the community.
While the focus for the last two weeks has been on the specific racial tensions boiling over in the St. Louis suburbs, Gallup rounded up several years of polling data showing that these stories about black distrust of the police in Ferguson match with broader perceptions among African Americans nationwide. Black Ferguson residents' lack of faith is representative of broader national attitudes. Gallup finds there's a more-than-2o-point gap between the portion of blacks and whites who mostly trust the police.
---
---
Gallup's Frank Newport notes that the police tested third-highest out 17 institutions in whites' confidence, behind only the military and small business. Blacks rated police seventh, behind organized religion, the medical system, and television news.
While the racial divide is smaller, blacks also gave police officers lower honesty and ethics rating than whites.
---
---
A racial division is also evident in views of the investigation of Brown's killing and the way police are handling the protests. A new national survey by the Pew Research Center finds 65 percent of blacks think the police response to the Ferguson protests has gone too far, compared to just 33 percent of whites.
---
---
Whites also have much more confidence than blacks in the investigations into the shooting. More than three-quarters of blacks have little or no confidence in the investigations. St. Louis county prosecutors plan to begin presenting evidence about Michael Brown's shooting to a grand jury on Wednesday. The U.S. Justice Department is undertaking a parallel investigation.
---
---
As journalists and politicians grapple with ways to restore confidence in Ferguson's local police, it's worth noting that these tensions between police and citizens aren't confined to a small community in Missouri.