Akon Is Pushing Solar Power in Africa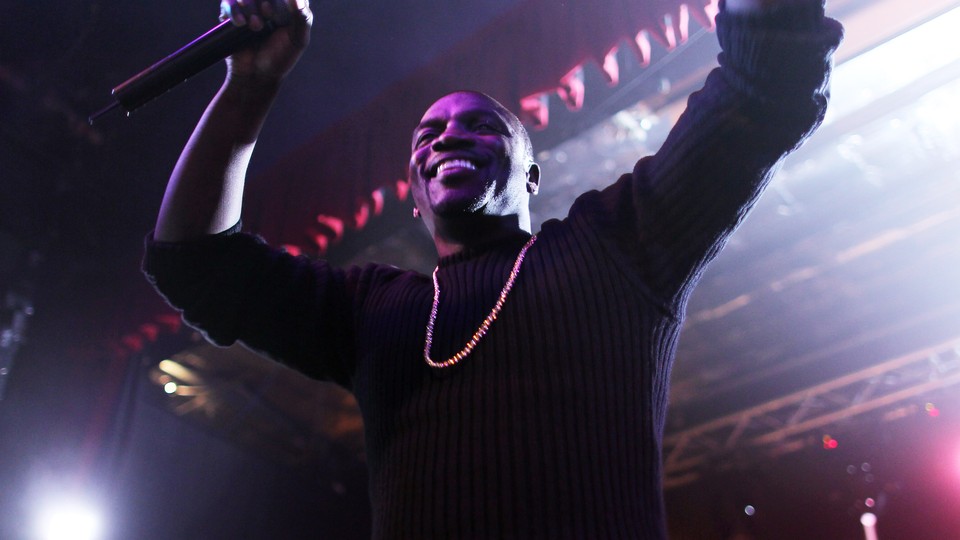 Akon is a multi-platinum recording artist now, but before making a fortune with hits such as "Smack That" and "Locked Up," he was a child growing up without electricity in the West African nation of Senegal.
"I was one of those kids you see running around with no shoes on living in straw huts," Akon said in Washington on Monday. "I was blessed to be able to come to the U.S. with my dad and I've seen a better life, but it really hurts a lot knowing that Africa has all these resources and we haven't fully taken advantage of it."
Akon wants to bring that better life to the continent of his birth. In January, he launched an initiative called Akon Lighting Africa that aims to electrify a million households across the continent by the end of the year.
Akon spoke with National Journal on the sidelines of an event hosted by General Electric focused on opportunities for energy investment in Africa.
The event is one of many that will take place in the nation's capital this week to coincide with the U.S.-Africa Leaders Summit, the first-ever diplomatic meeting of dozens of African heads of state, members of Congress, and President Obama.
Akon Lighting Africa is working to distribute and install solar-powered street lights and residential solar systems to African villages. And it's on track to reach its goal of lighting up a million households with clean energy by the end of 2014.
The music mogul credits the project's runaway success to the willingness of local African entrepreneurs to help out with the deployment of solar panels.
His fame has also given the project a major boost. "I think it helps a lot," Akon said. "It helps to fast-track what we're doing and get a lot of attention to the cause."
The program operates in 14 African countries, including Senegal, Mali, and Burkina Faso. Akon Lighting Africa has also partnered with the Give1Project, a leadership-development nonprofit, and ADS Global Corporation SA.
But don't call it a charity. "I get tired of hearing that Africa is a charity case," Akon commented. "Africa is wide open for business, and we've found a good business model. Africa will never run out of sun."
Despite the recording artist's sunny outlook, however, powering Africa remains a tall order. Roughly 550 million people live without access to electricity in Africa, according to the World Bank. And just 1 percent of private-sector energy investment currently flows into the continent.
Akon knows his efforts are only a drop in the bucket, but for now, he says, it's a step in the right direction.
"A lot of times people get stuck thinking about how big of a challenge this is, but it's important to start somewhere and that's exactly what we're doing," he said.