Women in Low-Wage Jobs Are Underpaid and Overloaded
Despite holding better educational credentials than ever before, women continue to make up two-thirds of the workers earning $10.10 per hour or less.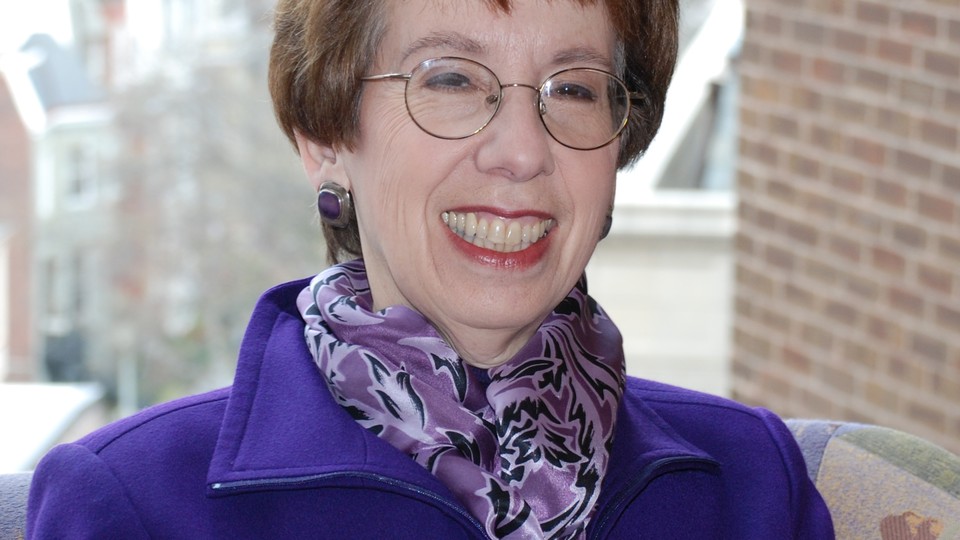 Maybe you think that gender inequality is a thing of the past — or soon will be — because women are outpacing men in educational achievement.
Think again.
Despite holding better educational credentials than ever before, women make up two-thirds of the workers in low-wage jobs — jobs that typically pay $10.10 per hour or less. For men, it takes only a high school degree to avoid being overrepresented in low-wage jobs. But for women, it takes a bachelor's degree.
Those are just some of the startling findings in the National Women's Law Center's new report, Underpaid & Overloaded: Women in Low-Wage Jobs. The report takes an in-depth look at women and men in the low-wage workforce, in positions such as home health aides, child care workers, fast-food workers, restaurant servers, maids, and cashiers. We found that regardless of their education level, age, marital or parental status, race, ethnicity, or national origin, women represent a disproportionate share of the low-wage workforce.
For example, federal employment data indicate that women with some college or an associate's degree make up twice as large a share of the low-wage workforce as their male counterparts (22 percent versus 10 percent). Women age 50 and older make up more than three times as large a share of the low-wage workforce as their male counterparts (17 percent versus 5 percent). Mothers make up three and a half times as large a share of the low-wage workforce as fathers (21 percent versus 6 percent). Here's how we know this is a gender-related economic problem: In each of these groups, women make up a similar or smaller share of the workforce than men.
The women in the low-wage workforce may not be whom you think. Only one in 10 is a teenager. More than one-quarter are 50 and older. Four of five have a high school degree or higher; more than four in 10 have some college or more. Nearly half are women of color. Close to one-third are mothers, and four in 10 mothers in low-wage jobs have family incomes below $25,000.
Imagine a mother who is a retail cashier or a sales associate. It was the only job she could find, even though she graduated from community college. She earns $9 an hour, with no benefits. She's never sure exactly how much she'll earn each week, because her schedule sometimes changes at the last minute. That makes arranging child care a real hassle and paying for it a frustrating economic challenge. Paying the bills each month is a struggle. And a single health emergency — or a broken-down car — could push her family over the financial edge.
Women's overrepresentation in low-wage jobs is a particular concern today because the share of families relying on women's earnings has increased dramatically. Working mothers are the primary breadwinners or essential co-breadwinners in about two-thirds of families with children. At the same time, women still shoulder most care-giving responsibilities. And the characteristics of low-wage jobs pose particular challenges to women as both breadwinners and caregivers.
Mothers struggle to afford the safe and stable child care they need to work — much less the high-quality child care their children need to be successful in school. Low-wage jobs often lack basic benefits such as paid sick leave or health insurance. While the Affordable Care Act has significantly improved women's access to affordable health insurance, workers in these jobs may still face barriers to health insurance coverage and services, including reproductive health care. Twenty-four states have refused to expand Medicaid coverage. Even with assistance from the ACA, health care costs can be steep, and the Supreme Court recently ruled that certain companies can refuse to subsidize insurance coverage for birth control. Women working in low-wage jobs, especially women of color, often face discrimination and harassment.
Women's increased education, training, and work experience — along with antidiscrimination laws — have led to real gains for women in the workplace over the past 40 years. But despite better credentials, the job and income prospects for many remain bleak. In fact, women's concentration in low-wage jobs has increased in the wake of the Great Recession, and the trend is likely to continue. Many of the jobs predicted to add the most workers in the coming years are low-wage — and female-dominated. That list includes retail salespeople, fast- food workers, home care aides, child care workers, maids, and housekeepers.
The predominance of women in low-wage jobs makes clear that an economic agenda that works for women must address the needs of low-wage workers and of women in these jobs in particular. Ensuring that workers are treated fairly and can provide for their families is vital not only for them, but for all Americans.
The center's report outlines a comprehensive agenda to address the challenges faced by women in low-wage jobs — policies to increase wages and economic security, support workers with family responsibilities, remove persistent barriers and create pathways to opportunity, strengthen collective bargaining rights, and facilitate new forms of worker organizing. These policies are especially critical for women in low-wage jobs. They will also improve the lives of workers across the income spectrum and make our economy stronger for everyone.
Joan Entmacher is vice president for family economic security at the National Women's Law Center.
HAVE AN OPINION ON POLICY AND CHANGING DEMOGRAPHICS? The Next America welcomes op-ed pieces that explore the political, economic, and social impacts of the profound racial and cultural changes facing our nation, particularly relevant to education, economy, the workforce, and health. Interested in submitting a piece? Email Janell Ross at jross@nationaljournal.com with a brief pitch. Please follow us on Twitter and Facebook.