Why We Don't Immediately Send the Border Kids Back
A 2008 law is one big factor in the child-migrant crisis. One of the architects of the measure explains why it was needed.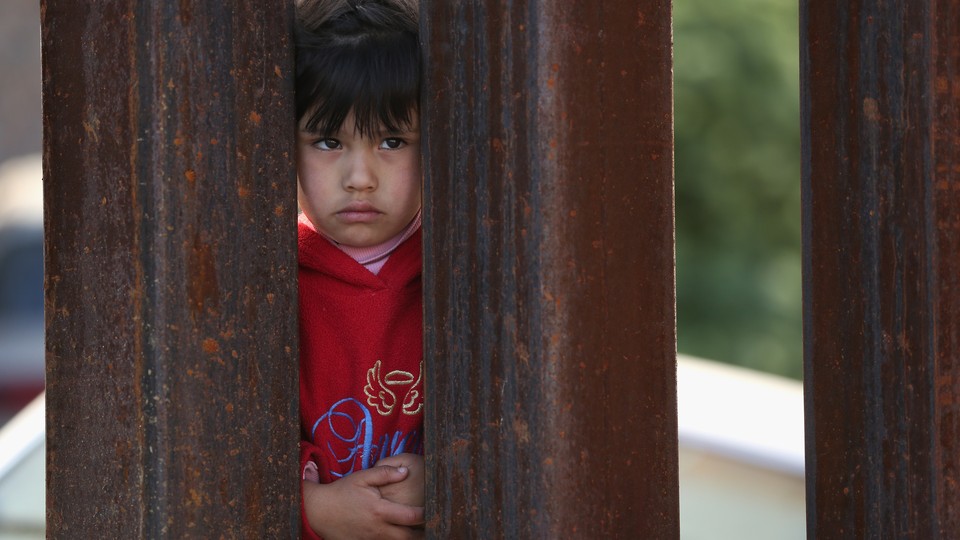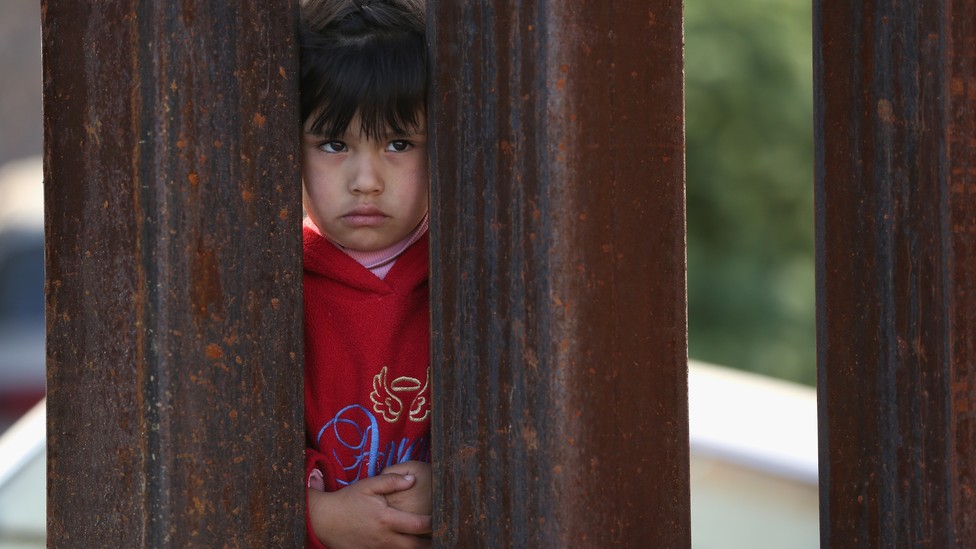 Rep. Mike Rogers had an idea for how to deal with the 90,000 unaccompanied minors expected to cross the U.S. border this year. "Why aren't we putting them on a bus like we normally do and sending them back down to Guatemala?" he said to Homeland Security Secretary Jeh Johnson last month at a hearing on the child-migrant crisis lapping at our border.
"The law that was created in 2008 requires that we turn these kids over—if they are unaccompanied—to the Department of Health and Human Services within 72 hours generally," Johnson replied. "So that's what we do."
Rogers was part of that very 110th Congress that passed the William Wilberforce Trafficking Victims Protection Reauthorization Act in 2008 by unanimous consent, no less. The act did many things to combat human trafficking worldwide—including providing assistance to foreign governments to combat abuse and increasing penalties for trafficking crimes. A small portion of the bill concerned added protections for unaccompanied children crossing the U.S. border. Specifically, kids from noncontiguous countries would be transferred to the Health and Human Services Department for care and processing. HHS would then be authorized to appoint advocates for the children and could work to unite the kids with families or place them in foster care.
"This bill is necessary," Sen. Dianne Feinstein said on the Senate floor in 2008, "because every year, more than 7,000 undocumented and unaccompanied children are apprehended in the United States or at our borders." But the law didn't foresee the influx of 90,000 of those children. And a system that was designed to be intentionally slower is now causing a bottleneck.
"We weren't necessarily giving new immigration status to anyone," David Abramowitz, former chief counsel for the House Foreign Affairs Committee who helped craft the legislation, says now. "We were just trying to provide mechanisms to protect children to ensure they were handled properly when they were in the United States."
Before 2008, DHS had handled unaccompanied minors crossing the border. But "there was a belief by the advocates that these kids were handled in a very summary fashion," Abramowitz says. "Because they were children—and in many cases very unaware of what was happening to them—they didn't have a way of asking for relief that might actually have been available to them under existing law in the United States.... DHS was not providing the kind of support or council that would allow them to advocate for themselves."
The system was thus slowed down, so the minors wouldn't be sent immediately back into dangerous situations. It was out of precaution. "We knew that not all these kids were trafficked," Abramowitz says. "We wanted to prevent them from being trafficked once they got here and protect them from exploitation."
In a recent interview with the Los Angeles Times, former Rep. Howard Berman, the sponsor of that 2008 measure, said he and the other authors of the law didn't foresee the current situation. "Obviously this particular result was not anticipated," Berman said.
"I think the system was built with this six-, seven-, eight-thousand number in mind," Abramowitz says. "Remember, this bill went through a bunch of ups and down but at the end of the day passed by unanimous consent in the House of Representatives, which is very unusual for this major piece of legislation. And passed by unanimous consent by the Senate all within a 24-hour period. So there was a lot of consensus that this was the right approach. Would that be true if we were facing this increasing wave, I don't know, but maybe this issue would have been looked at differently."