Why Is the Radiology PAC Rallying Against Radiologists?
The group is putting its money behind well-placed incumbents who sit on a powerful committee instead of its own brethren.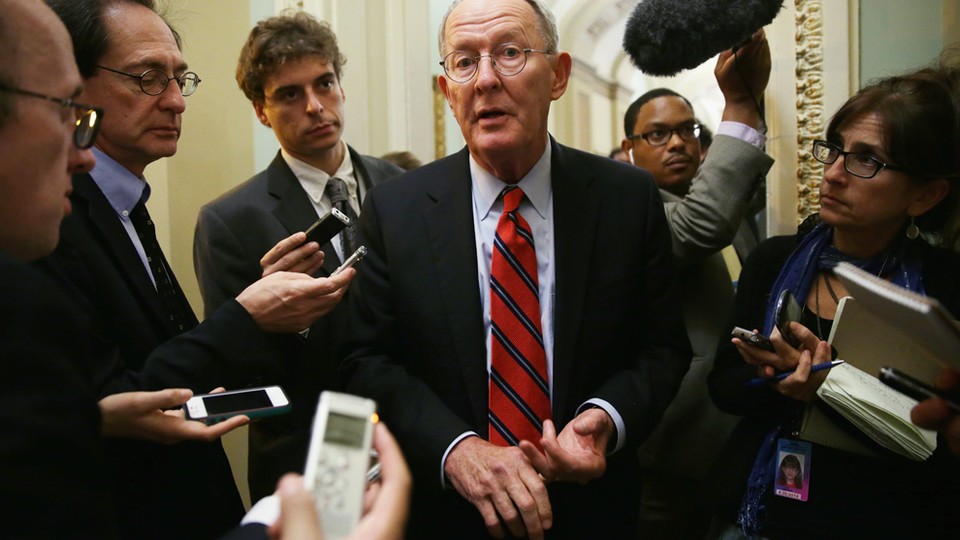 Doctors running for office can typically count on the endorsement of at least one group—their professional organization. Not so this year for Republican radiologists.
While the American College of Radiology Association PAC is spending more than $230,000 on printed material for mailings in the Tennessee and Kansas Republican primary races, the group is doing it to help Sens. Lamar Alexander and Pat Roberts beat back challenges from radiologists, PAC Director Ted Burnes told National Journal.
Why? Because both Alexander and Roberts serve on the Senate's Health, Education, Labor, and Pensions Committee, the panel with jurisdiction over issues important to the radiology industry.
"Roberts and Lamar are kind of big deals," Burnes said. "One is potentially chair of [the committee] if the Senate flips, and Lamar has already been really good on radiology issues."
Roberts is in a competitive primary race against radiologist Milton Wolf, a tea-party candidate who's under scrutiny from the state's medical board for posting private photos of patients' X-rays on Facebook. In Tennessee, Alexander is up against a handful of distant challengers, including radiologist George Flinn, who won the PAC's support in a 2012 race against Democratic Rep. Steve Cohen.
Burnes said the decision to back Roberts and Alexander rather than its own members was a gesture of support to two incumbents with whom the group wants to maintain a good relationship. Roberts, in particular, he said, has long been a champion of the radiology industry, and Alexander is an investment.
As for his radiology brethren, Burnes said it wasn't personal. Both candidates reached out for support in their races but were turned down. Burnes pointed to Flinn's low prospects in the Tennessee primary (he's behind the senator as well as a long-shot tea-party challenger) and Wolf's current controversy with the Kansas Board of Healing Arts.
"Just because someone's a radiologist doesn't mean they come to D.C. to be representative of radiology," Burnes said. "I think, in Wolf's case, he's more ideologically based, and more "no" on most things."
But among most medical PACs, backing one's own is pretty common. The American Society of Anesthesiologists' PAC made a big investment in obstetric anesthesiologist Val Arkoosh, who ran for the Democratic nomination in Pennsylvania's 13th District this cycle, and has previously backed Rep. Andy Harris of Maryland, an anesthesiologist, and Rep. Larry Bucshon of Indiana, whose wife is in the business. The American Gastroenterological Association PAC is supporting the only gastroenterologist in Congress this cycle, Rep. Bill Cassidy of Louisiana, in his bid for the Senate.
Burnes said RADPAC will also roll out a campaign for Rep. Bruce Braley, a Democrat running for the Senate in Iowa, that includes both radio and mail and will exceed $100,000.
RADPAC has backed Sens. Mitch McConnell of Kentucky and John Cornyn of Texas this cycle.