What's the Point of the Draft Elizabeth Warren Movement?
The liberal favorite is already building a booming political machine, while the brand-new Ready for Warren group starts from scratch—without her approval.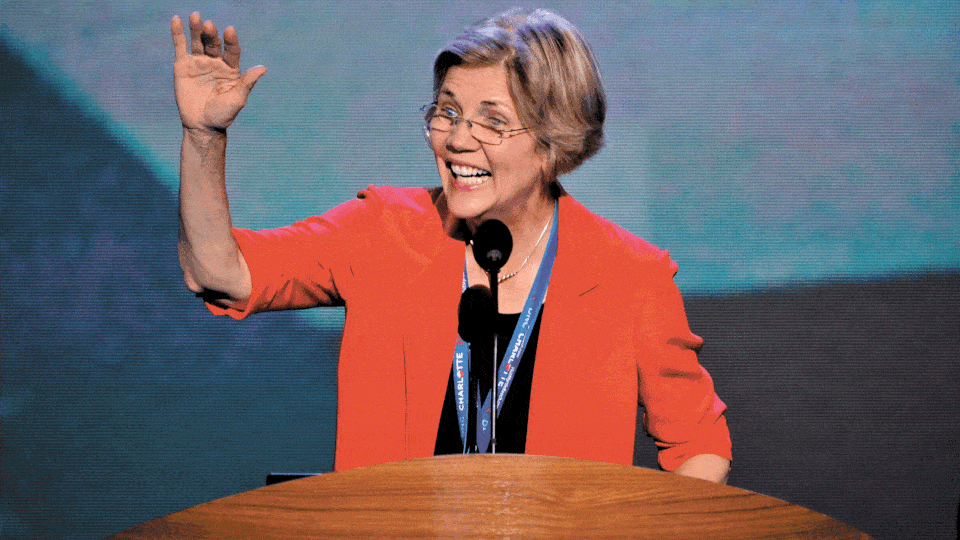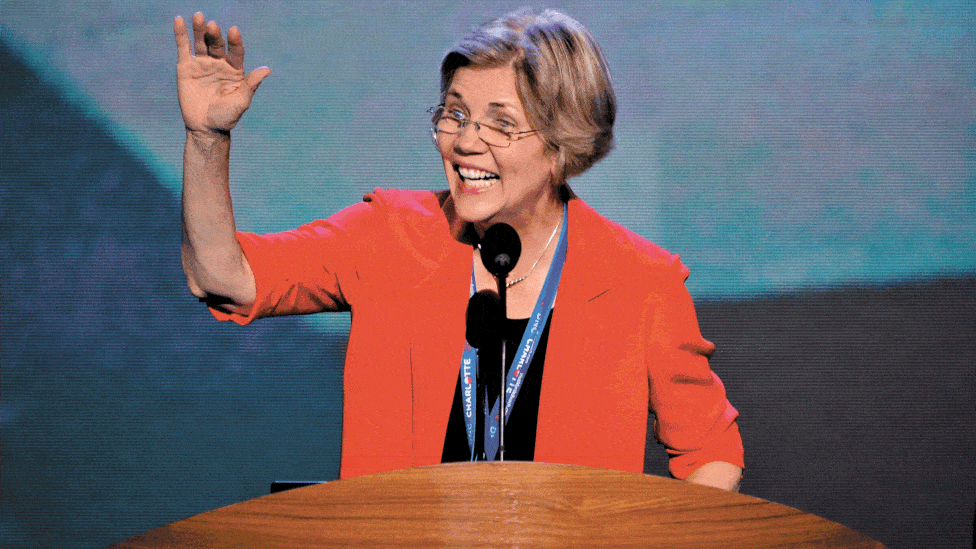 The reason Ready for Hillary exists, and the reason numerous people who are connected to Hillary Clinton have endorsed it, is simple: The super PAC is building a sellable list of supporters of the former secretary of State, who doesn't have a formal political operation to do preliminary work for a 2016 presidential campaign.
That raises the question: Why is Ready for Warren, the new group launched with much fanfare to persuade Sen. Elizabeth Warren of Massachusetts to run for president, even necessary, when Warren already has a well-financed political operation under her direct control?
Draft groups have been around as long as politics, but the ones popping up in the super PAC era have the ability to raise big bucks while appropriating their favored candidates' name. (Asked about the group named after her, Warren told ABC, "I do not support this.") And while it will take time to judge Ready for Warren's efforts, draft groups are not guaranteed to help the candidates they support, even as they often help the strategists and vendors working for them.
"Our main goal is to show her she has the support and there's a lot of momentum around it," Ready for Warren campaign manager Erica Sagrans said. "People do want her to run "¦ we feel our job is to capture that and organize it."
The thing is, Warren herself already has the tools to capture and organize supporters. Nearly 1 million people follow her on Facebook. Warren has an active website where people can sign up for email updates or donate money, even though she isn't up for reelection. And the money—each donation from a supporter whose name and other data are meticulously tracked—continues to flood in: The Warren campaign raised about $300,000 in the second quarter of 2014, while her leadership PAC, another fundraising tool, had its best quarter ever, bringing in $600,000.
Put together, Warren's committees raised more than a touted Democratic Senate candidate (West Virginia's Natalie Tennant) running this year, a testament to the excitement Warren provokes among the Democratic grassroots.
Ready for Warren would channel resources elsewhere, which Sagrans says is necessary at this point. "Our goal is to push her to run," Sagrans said. "Giving money to her is not explicit about" that goal.
What Ready for Warren and other draft groups can do is openly talk about a presidential run and get people thinking about it while Warren herself repeats, "I am not running for president" endlessly.
"Her political machinery is not urging herself to run for president," Sagrans continued. ""¦ We're more explicit about her running for president as opposed to just fortifying or building her base. We want to do that, but we want to do it in a way that talks about her as a potential candidate."
The fact is, though, the initial beneficiaries of a draft group are not candidates; they're the people the draft group is paying. If Hillary Clinton runs for president, her campaign will likely be able to buy or lease the supporter list generated by Ready for Hillary's millions in spending for a fraction of the production cost. But if Clinton doesn't, the $8 million-plus that Ready for Hillary has already raised—using Clinton's name and the hopes associated with it—will simply have gone to the group's vendors and staff.
The National Draft Ben Carson for President Committee, which seeks to persuade the conservative physician to run in 2016, has directed about 90 percent of its spending back into fundraising for itself. That means a lot of the money raised by several direct-mail firms working for the PAC goes right back to them, to send more mail. The group has raised $7.2 million since last summer.
Whatever the costs of the Carson PAC's buildup efforts, campaign director Vernon Robinson says it's all going toward a valuable resource: a mobilized, itemized organization of Carson followers that the doctor, who doesn't have his own political committee, doesn't have. "Building the organization, collecting petitions, and also building our house list: that's the three objectives," Robinson said. "Direct mail, online fundraising, major-donor fundraising achieves those objectives. So if you're achieving your three objectives, you're doing what you're supposed to be doing."
"If this was a scam," Robinson continued, "I'd be in Southern Texas or Southern Florida or Southern California in January, not Iowa." Robinson spent 37 days in the Hawkeye State drumming up support for Carson in December and January.