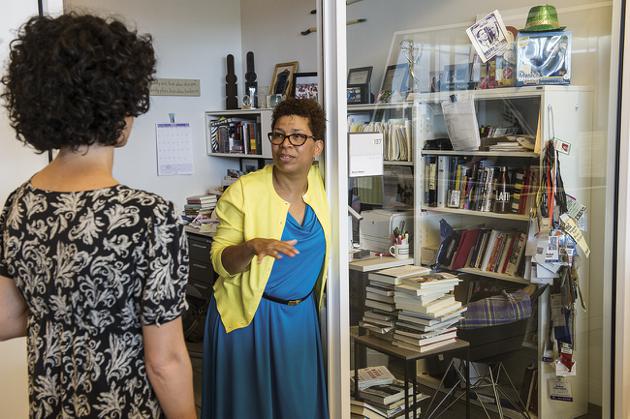 In her insightful cover story for National Journal, Michel Martin of NPR gives a compelling caveat to Anne Marie Slaughter's classic piece on why women can't have it all: Minority women have a harder story to tell.
Many of the struggles women face are universal, Martin says, recalling the time an editor sent her on assignment to a city threatened by ice storms while she was still breast feeding. But others, such as the time Martin finally located a suitable babysitter only to discover the woman was only interested in caring for white kids, are particular to minority women. (Do yourself a favor and read the full story here.)
Lake Research Partners' work for the Voter Participation Center underscores the power of Martin's point. In the Democratic polling firm's analysis of Census Bureau data comparing married and unmarried voters, one thing stood out: Women were around twice as likely as men to list illness in the family as among their top reasons for not making it to the polls (other top reasons included "too busy," "not interested," and "forgot to vote"). And unmarried women were especially likely to list family illness as a reason for no-showing.