United States, UN Turn Up the Pressure on Russia Over Ukraine Plane Crash
"Russia must end this war," said the U.S. ambassador to the United Nations.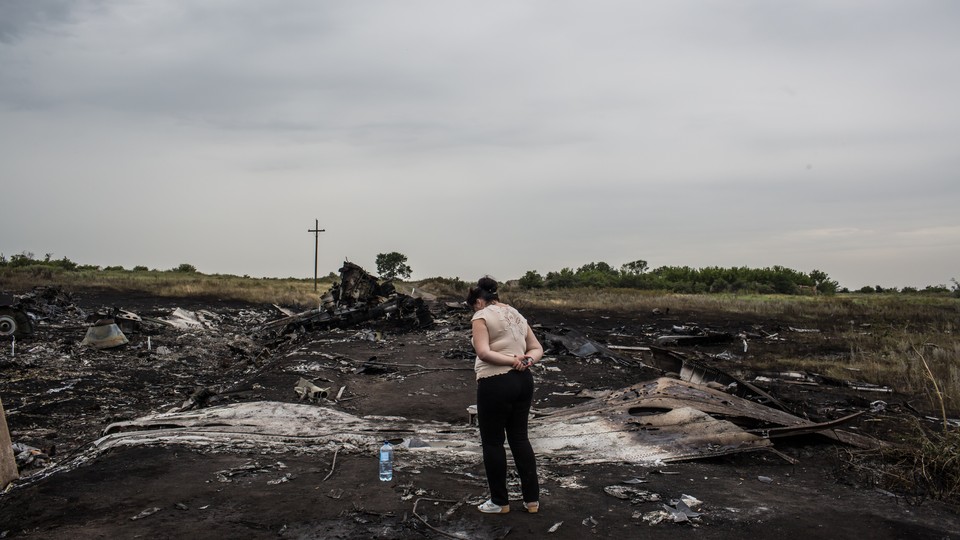 The United Nations Security Council convened an emergency meeting Friday morning to discuss Thursday's MH17 crash in Ukraine. And so far, it seems like the United States is placing responsibility on Russia.
U.S. Ambassador to the United Nations Samantha Power told the security council that if Russian-backed separatists did fire on the plane, it is unlikely they operated alone. "Because of the technical complexity of the SA-11 [the missile system believed to have been used], it is unlikely the separatists could have effectively operated the system without assistance from knowledgeable personnel."
Power concluded with a direct message to Russia. "This appalling attack occurred in the context of a crisis that has been fueled by Russian support and separatists and by Russian failure to follow through on its commitments," she said. "This tragedy only underscores the determination in which we insist Russia immediately take concrete steps to de-escalate the situation in Ukraine. This war can be ended. Russia must end this war."
Russia's U.N. ambassador, meanwhile, tried to slow down any quick judgements against Russia, but welcomed an investigation. "We think it would be right to create an international commission," said Vitaly Churkin. He did, however, place blame on Ukraine. "Why did the Ukrainian aviation dispatcher send a passenger flight to an area of military clashes, an area which was being used for carrying out strikes against civilian parties amongst other and where there were anti-aircraft systems working," he asked. "In an airspace, it's the responsibility of that state, in line with international standards on the territory where the flight is being carried out, the state must provide aviation information necessary for ensuring the security of aviation."
Churkin also put blame on Ukraine for "regular" artillery and mortar shelling by Ukranian armed forces, which he says has killed and wounded Russian civilians. "We see this as an aggressive act from Ukraine into sovereign Russian territory and citizens of the Russian federation," he said. "We place all blame on Ukraine and call for the Ukrainian side to take decisive measures in the future."
U.K. Ambassador Mark Lyall Grant said that "the United Kingdom urges Russia to reflect carefully on the situation they have created."
President Obama is now scheduled to speak at noon.
Malaysia Airlines flight 17, a Boeing 777 carrying 298 people on board, crashed near Grabovo, Ukraine on Thursday. Early U.S. intelligence indicates that the plane was shot down by a surface-to-air missile fired by pro-Russian separatists who control the area around where the plane fell.
It's still not completely clear whether or not there were any American citizens on board the plane. BuzzFeed reported Friday morning that no passengers on the flight used U.S. passports to check in, but there could still potentially be passengers with dual-citizenship. A large number of AIDS researchers, possibly over 100, were on board on MH17, en route to a AIDS conference.
On Thursday, Vice President Biden told Ukrainian President Petro Poroshenko that the U.S. would send a team to Ukraine "to determine what happened."
This post is breaking and will be updated.