There's a Problem With Chicken Fertility
The nation's largest rooster breeder says failed hatchings are up 2 percent due to a "genetic issue."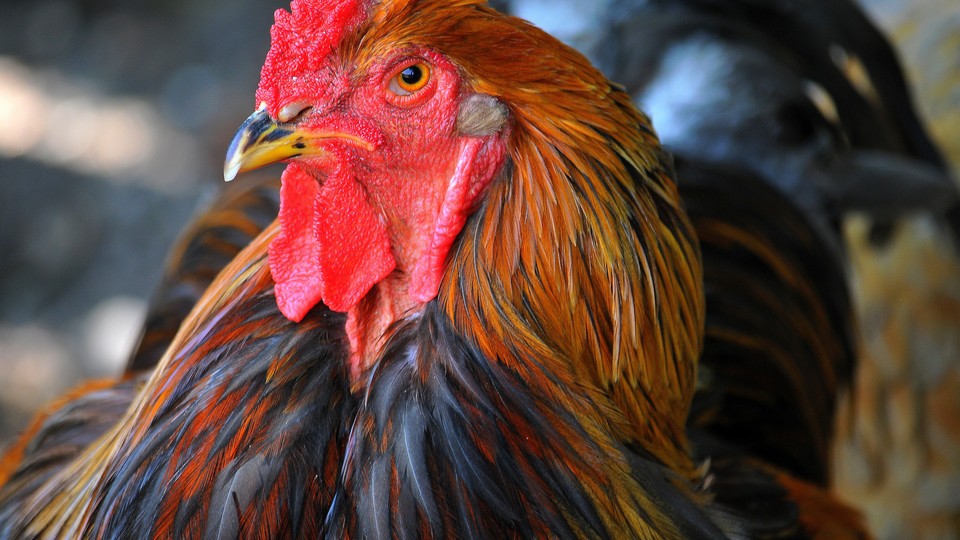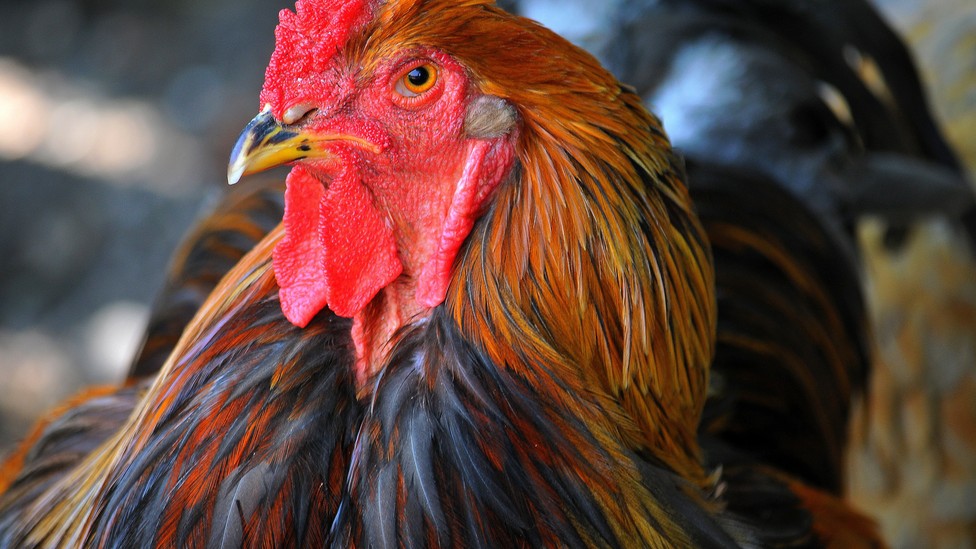 First a virus came for our pork, infecting pigs with a deadly diarrhea and increasing supermarket prices for the meat nationwide. Now, another staple of the American carnivore is facing a biological threat of its own.
There's a problem with chicken fertility.
Reuters reports that the Aviagen Group, the world's largest chicken breeder, "has discovered that a key breed of rooster has a genetic issue that is reducing its fertility." The report does not indicate the nature of the genetic problem. Rather, Aviagen "has acknowledged that an undisclosed change it made to the breed's genetics made the birds 'very sensitive' to being overfed," which presumably, in turn, decreases fertility.
Previously about 15 percent of eggs from Aviagen hens would fail to hatch chicks; now, that figure is 17 percent. That increase will translate to significant impacts on the market, as Aviagen sires as many as 25 percent of the nation's chickens. In 2010, U.S. poultry farms produced 36.9 billion pounds of chicken, which is roughly on the same scale as the mass of concrete in China's terrifyingly enormous Three Gorges Dam, and more massive than the great pyramid at Giza.
This comes at an inopportune time for the U.S. poultry industry. Due to recent hikes in the price of beef and pork, demand for chicken is expected to rise. Chicken companies would typically respond to such demands by increasing the number of chickens in the market, Reuters reports. With decreased fertility, that may not happen. Producers are scrambling to catch up.

"At this point the broiler industry has yet to make any consistent strong increases in production," the Agriculture Department's June poultry production report reads. "Although with good domestic prices, lower feed costs, and forecasts for price strength in the beef and pork industries, the broiler industry would normally be moving into an expansion mode." Slow growth in chicken production led the USDA to decrease this year's chicken outlook by 195 million pounds, which is equal to about the average yearly chicken consumption of 2.3 million Americans.