National Journal recently visited Greenville and Spartanburg to explore the changes happening in Upstate South Carolina. In the coming weeks, Next America will publish a series of stories about the people who are shaping this conversation.
SPARTANBURG, S.C. — Something is changing in the most conservative corner of conservative South Carolina. Some tea-party Republicans and evangelical Christians are softening toward immigration.
The Upstate region, around Spartanburg and Greenville counties, is home to more than 500 evangelical churches and a Hispanic population that has tripled in the past 10 years. It's a place where "amnesty" is a dirty word and where undocumented immigrants are often detained for driving without a license.
But local farmers, church leaders, and business owners who once kept out of the immigration debate have recently thrown themselves into the middle of it. In the past year, they've held local press conferences and traveled to Washington to urge their Republican representatives to legalize the status of millions of undocumented immigrants.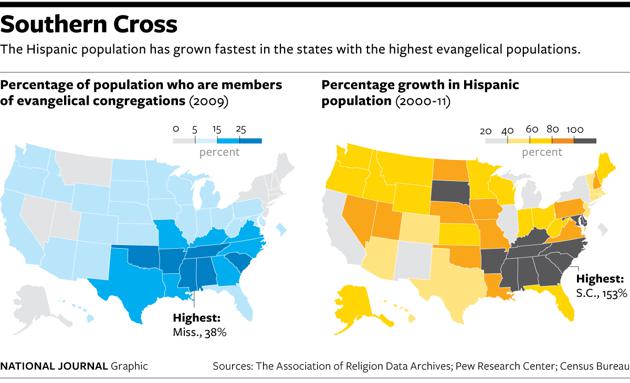 About 55,000 immigrants are believed to be living illegally in the South Carolina, according to 2012 estimates from the Pew Research Center. In Spartanburg County, most undocumented immigrants arrived from Central America and Mexico to work in the area's factories and fields. They say they consider South Carolina the perfect place to raise a family, yet they also describe work conditions where they are treated like animals and occasionally spit on.