The Rise of the Fusion Republicans
In primaries across the country, the war between the GOP establishment and the Tea Party ended not in a surrender but a truce. But are the candidates too conservative to win?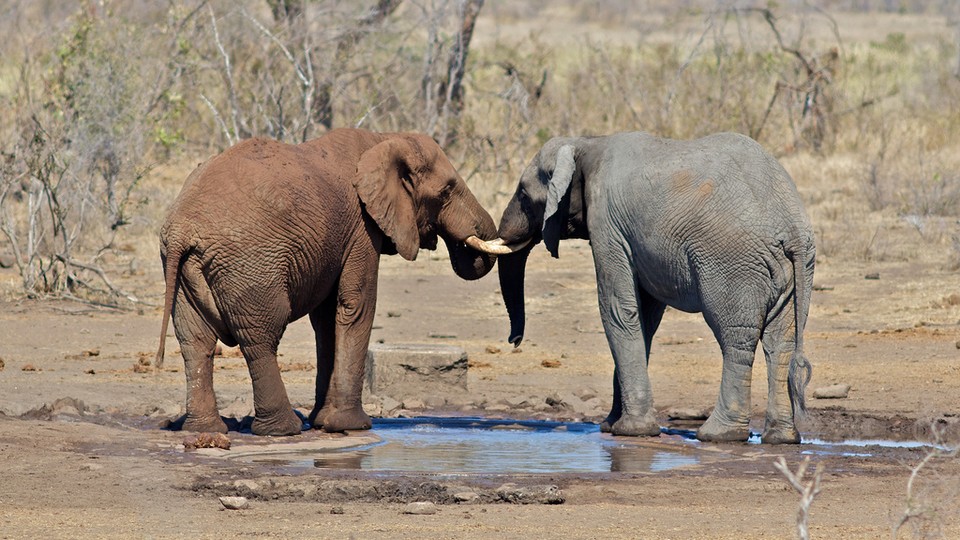 Primary season is almost over, and as you may have heard, the Republican establishment mostly won. Other than the shocking defeat of House Majority Leader Eric Cantor, GOP incumbents largely survived primary challenges, and the candidates preferred by party strategists and moneymen in Washington won their nominations.
Plenty of factors account for this outcome, from dimming enthusiasm for the Tea Party nationally to the establishment's newly aggressive tactics. But a big one is the candidates themselves. In many big races, the establishment and Tea Party weren't really at odds. Republican voters coalesced around hybrid candidates who could appeal to the country-club crowd and the "Don't Tread On Me" flag-waver alike. For these candidates, the Republican civil war ended not in a surrender but a truce.
Take Ben Sasse. A Harvard graduate and former Bush administration official, Sasse made his first run for office this year, seeking the Republican nomination for the open U.S. Senate seat in Nebraska. Sasse's resume was that of a technocrat: It included helping craft the Medicare Part D program and giving a TEDx talk about higher education. Yet he ran as a full-throated Tea Partier, earning endorsements from the Tea Party Express, the Senate Conservatives Fund, FreedomWorks, and the Club for Growth—basically all the national groups that have so bedeviled the mainstream GOP in recent years. Two weeks before the election, he held a rally with Ted Cruz and Sarah Palin. The primary was expected to be close, but Sasse ended up winning by 27 points.
Or take Joni Ernst, the state senator seeking the nomination for Iowa's open Senate seat. Described by the Des Moines Register as "a Harley-riding Second Amendment advocate," Ernst broke out of a crowded field of candidates with an ad that highlighted her experience castrating hogs—she urged voters to send her to Washington to "make 'em squeal." Ernst was supported by Palin and the Senate Conservatives Fund—but she also got endorsements from Mitt Romney and the U.S. Chamber of Commerce, both of whom have made it their mission to elevate mainstream Republicans in primaries this year. In a five-way race, Ernst needed 35 percent of the primary vote to avoid a second round at the party convention; she got 56 percent.
These candidates decided they could have it all: They could be conservative enough for the Tea Party without scaring the donor class. They succeeded in uniting the party's warring factions by refusing to choose between the two sides' priorities—ideological purity on the one hand, electability on the other. And they're not alone. North Carolina's Senate primary was won in the first round by Thom Tillis, the well-groomed speaker of the state House who boasted about leading a "conservative revolution" in state government. In Oklahoma, Representative James Lankford wasn't Cruz and Palin's choice, but he is a staunch conservative who had the support of many local Tea Party groups. In Georgia's upcoming Senate primary runoff, Representative Jack Kingston, backed by both RedState Editor Erick Erickson and the U.S. Chamber, leads in the latest polls.
While those candidates won primaries by appealing to conservatives across the spectrum, others avoided such divisive contests altogether, like Colorado's Cory Gardner, Michigan's Terri Lynn Land, and Arkansas's Tom Cotton. These hybrid Republicans tend to be quite conservative but not pure outsiders; their political pedigrees give party leaders confidence they won't suddenly start spouting conspiracy theories or committing gaffes that turn into national headlines. As conservative commentator David Freddoso wrote in his Conservative Intelligence Briefing, "In many of this year's competitive Senate races where there is no incumbent Republican, sound candidates have been found and endorsed on all sides who have kept everyone happy, from the ultras to the Chamber of Commerce." Conservatives believe that, like a Korean taco, these "fusion" candidates combine the delicious flavors of two disparate political cultures.
In a Republican Party that has been torn for literally decades between its restive right flank and its pragmatic elite, candidates like these represent a potential synthesis that satisfies both sides. But they also represent a risky political bet. Lankford and Sasse face only nominal opposition in deep-red states, but the others are running in hotly contested races, and Democrats believe their conservative positions will make it hard for them to win general elections.
Democrats looking at the fusion Republicans don't see uniters who've accomplished an admirable feat of intraparty diplomacy—they see candidates who've pandered to their party's most extreme elements in order to survive, and a party establishment that's appeased the Tea Party at the expense of the mainstream. Cotton, a first-term congressman, voted against the Farm Bill, the Violence Against Women Act, and disaster-relief funding. Gardner previously supported a "personhood" measure that would have outlawed all abortions, though he's since reversed that stance. Tillis's "conservative revolution" has made the state legislature very unpopular with North Carolina voters, and he opposes popular policies like raising the minimum wage and expanding Medicaid. Ernst, before winning the nomination, said Obama has "become a dictator" who might need to be impeached. Taken together, "these are not the positions of an establishment Republican focused on winning a general election," says Matt Canter of the Democratic Senate Campaign Committee.
The fusion Republicans give hope to Republicans and Democrats alike. Their own party hopes they can heal its divisions, but the opposition believes they will only take it deeper into the wilderness. They may be the future of their party, but only if they can win in November.