Republicans Vote to Thwart Imaginary Drilling Restriction
The House voted to bar the Energy Department from blocking offshore permits, but that's Interior's turf, and DOE has nothing to do with it.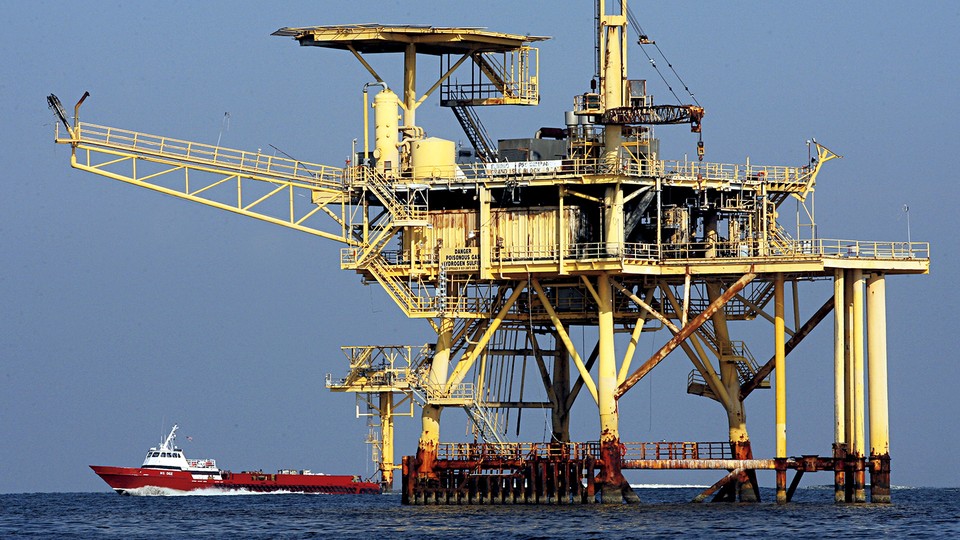 How badly do House Republicans want to kneecap White House energy regulations?
They voted overwhelmingly Thursday to bar the Energy Department from blocking approval of offshore-drilling permits. But there's just one thing: The Energy Department doesn't regulate drilling. The Interior Department does.
The prohibition on the Energy Department regulating something that it doesn't regulate came came via Republican Rep. Steve Stockman's amendment to a wider department spending bill, which also passed Thursday.
Republicans have long argued that Obama administration regulators tie up drilling permits in red tape.
But on the House floor Thursday, Democratic Rep. Marcy Kaptur said Stockman's amendment targeting the Energy Department was barking up the wrong tree.
"There are no funds related to this purpose in our bill at all," she said, adding that the amendment has "no relationship to the bill before us here in the House."
Stockman argued, however, that "there is oversight" and that "there has been, I feel, unfair interference." He also spoke generally about the jobs and other benefits of U.S. production. His aides did not respond to a request for comment Friday morning.
Stockman may have been seeking to make a larger point. A July 10 press release announcing the amendments Stockman hoped to offer includes one called "End the Energy Roadblock," described this way:
"No funds shall be appropriated to the Environmental Protection Agency, Department of the Interior or Department of Energy if all offshore drilling permits filed with the Bureau of Ocean Energy Management or Bureau of Safety and Environmental Enforcement are not acted on in a fair and timely manner."
Another hoped-for Stockman amendment that didn't come up would "end the EPA," according to the release.