On Net Neutrality, Verizon Leads Push for 'Fast Lanes'
The company wants to charge websites for faster access to customers.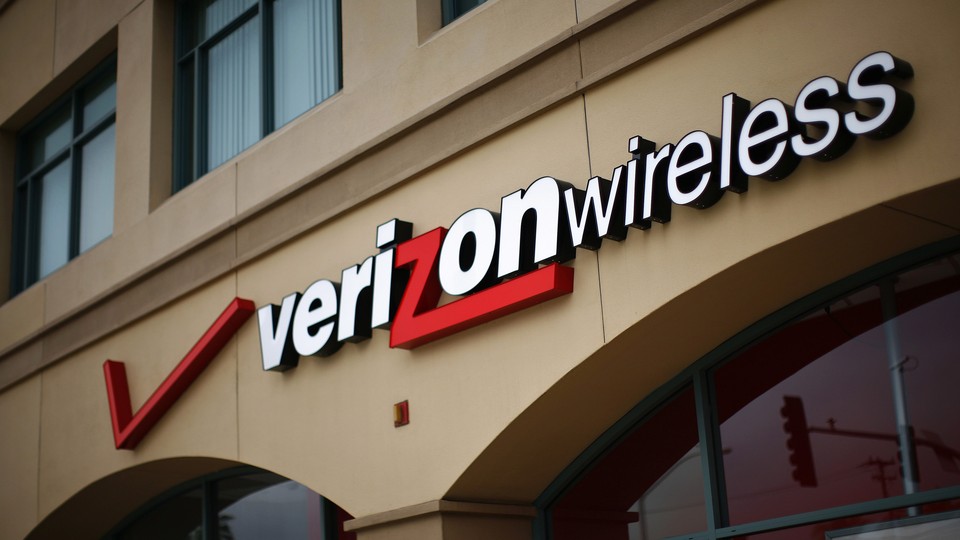 Verizon is particularly excited about the chance to charge websites for faster service.
In a filing to the Federal Communications Commission this week, Verizon emphasized its support for a "robust and open Internet" but said the agency should allow "flexibility" for providers to charge websites for varying speeds.
"Such flexibility to experiment with alternative arrangements not only can reduce costs to end users while allowing them to access the content they demand, but also benefit [Web services] and spur continued investment in broadband infrastructure," the company wrote.
Other broadband providers like Comcast and AT&T have been less enthusiastic about the benefits of special Internet "fast lanes" in their formal comments on the FCC's net-neutrality proposal.
The FCC first enacted net-neutrality regulations in 2010 that barred broadband providers from blocking access to any websites or "unreasonably" discriminating against any traffic. Consumer-advocacy groups had hoped for stronger rules, and most of the cable and telecom providers felt the rules were an acceptable compromise.
But Verizon sued, saying the FCC had overstepped its legal authority. During the oral argument in the case, the federal judges questioned whether Verizon actually intended to create a "two-sided market"—charging both its subscribers and the companies who wanted to reach them.
"I'm authorized to state by my client today that but for these rules, we would be exploring those types of arrangements," Verizon's attorney, Helgi Walker, said at the time.
Four months later, the D.C. Circuit Court of Appeals sided with Verizon and struck the rules down.
FCC Chairman Tom Wheeler is now trying to rework the net-neutrality rules in a way that can survive future court challenges. His proposal has sparked a massive public backlash because it would allow Internet providers to charge websites for faster access as long as the agreements are "commercially reasonable."
The agency has received more than 1 million comments—most of them outraged, and many of them laced with profanity.
Perhaps recognizing the political controversy over the issue, Verizon's competitors are taking a softer approach to the possibility of charging websites.
AT&T supported the old regulations, and in its filing this week on the new proposal, the telecom giant said it wouldn't oppose "reasonable rules" that totally banned paid prioritization of Internet traffic.
Comcast said it would accept an FCC "presumption" against all fast-lane deals. The burden of proof would be on broadband providers to show that a particular deal would be good for consumers under Comcast's plan. Unlike every other provider, Comcast is bound to follow the old rules until 2018 because of a regulatory condition on its purchase of NBC-Universal.
The National Cable and Telecommunications Association, the lobbying group that represents the cable industry, said the FCC shouldn't ban fast lanes. But the group also dismissed the importance of the issue, saying it's unlikely that any fast-lane deal would "gain traction in the marketplace."
In its comment, Verizon did say it has "no plans" to charge websites for faster service. But the company argued that such deals could be good for Web companies because it could allow them to "adapt their services quickly in a competitive marketplace."
"Given the potential benefits all around, such arrangements should be permissible and should be tested in light of consumer demand rather than resolved through regulatory wrangling," the company wrote.
Google, Amazon, Facebook, Netflix, and other major Web companies have all argued that allowing broadband providers to create special tiers of service represents a "grave threat" to the Internet.
Harold Feld, the senior vice president of consumer advocacy group Public Knowledge, wondered whether Verizon has a specific plan in mind for traffic discrimination—contrary to the company's claims to the FCC.
The telecom giant's position may throw a wrench into a potential compromise for Wheeler. Feld predicted that the other carriers would agree to regulations that banned paid prioritization, but that Verizon would probably just sue again.
"As long as Verizon is going to be the odd man out, there can't be a compromise along those lines," Feld said.
He argued that Wheeler should learn the lesson from the 2010 fight and instead ground the rules in a stronger legal foundation.
If the FCC reclassifies broadband Internet as a "telecommunications service," it would immediately gain sweeping new powers to impose utility-style regulations.
Consumer advocates like Feld as well as a number of Democratic lawmakers argue that changing the legal classification of the Internet is the only way to achieve sustainable net-neutrality rules.
But in their comments, the telecom and cable providers were united in warning that utility-style regulation of the Internet would devastate their industry.
Verizon might not have many industry friends left if its hard line on paid prioritization forces the FCC to adopt a powerful new regulatory regime.