New Poll Shows New Face Leading Race to Replace Gary Peters
Former House members usually have the inside track in primaries, but a new poll from a group supporting a state rep puts Hansen Clarke behind in his comeback attempt.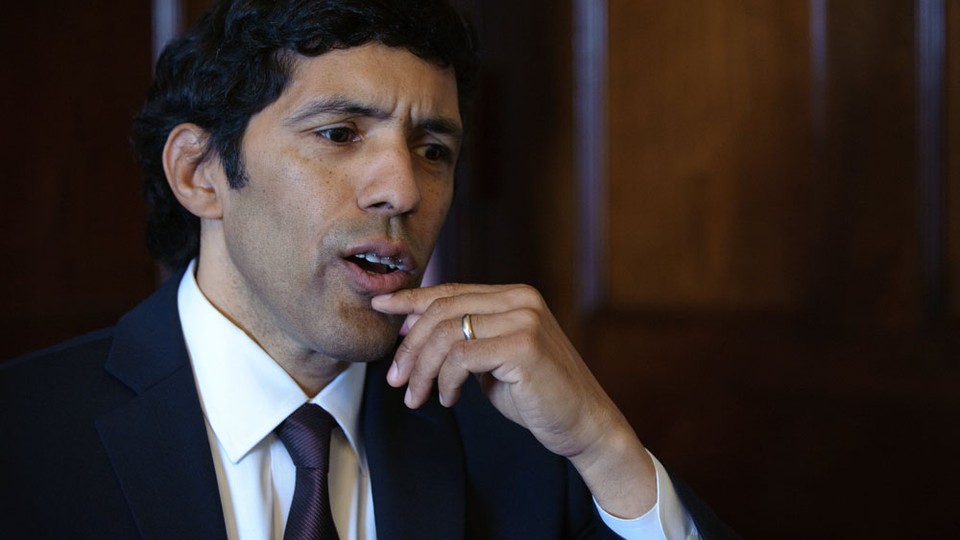 A new poll shows an upheaval in the race to replace Rep. Gary Peters in the House, with a former congressman and an EMILY's List-backed candidate running behind a popular state legislator in the Democratic primary.
State Rep. Rudy Hobbs leads by 14 points over former Rep. Hansen Clarke and Southfield Mayor Brenda Lawrence in a Mitchell Research and Communications poll conducted for Rep. Sander Levin's GOAL PAC, which is supporting Hobbs. The poll surveyed 487 Democratic voters from July 28-30 in Peters's district, which is open because Peters is running for the Senate.
Hobbs received 40 percent of the vote in the survey, while Lawrence received 26 percent, Clarke received 22 percent, and 11 percent said they were undecided.
The results deviate sharply from a mid-July EPIC-MRA poll conducted for the Detroit Free Press showing Clarke with an 11-point lead. Hobbs was in third place with only 20 percent of the vote in that poll.
Soon after that poll, Hobbs released two 15-second TV ads, one focusing on education and another vowing to "stand up to the NRA."
Hobbs has raised and spent more money than any other candidates in the race, and attracted several major endorsements, including the Free Press, the Detroit News, Detroit Mayor Mike Duggan, Levin, and Levin's brother, retiring Sen. Carl Levin. Former representatives often have the inside primary track if they decide to attempt a comeback, but at least one other has also lost a primary this year. Former Republican Rep. Quico Canseco's comeback attempt ended in the Texas primaries in the spring.
GOAL PAC has spent more than $220,000 backing Hobbs, while an EMILY's List affiliate has spent more than $250,000 backing Lawrence, according to the Center for Responsive Politics. Clarke held the seat until he lost it to Peters in 2012, after redistricting combined their seats, matching Clarke and Peters in the same primary. The district covers Detroit's waterfront and curves through some of the city's suburbs, including Southfield and Farmington.