Long-Term Care Policy Should Aim to Keep More Elderly in Their Homes
Seventy percent of Americans over age 65 are expected to require some kind of long-term care. We can't build enough facilities or leave that responsibility to family members.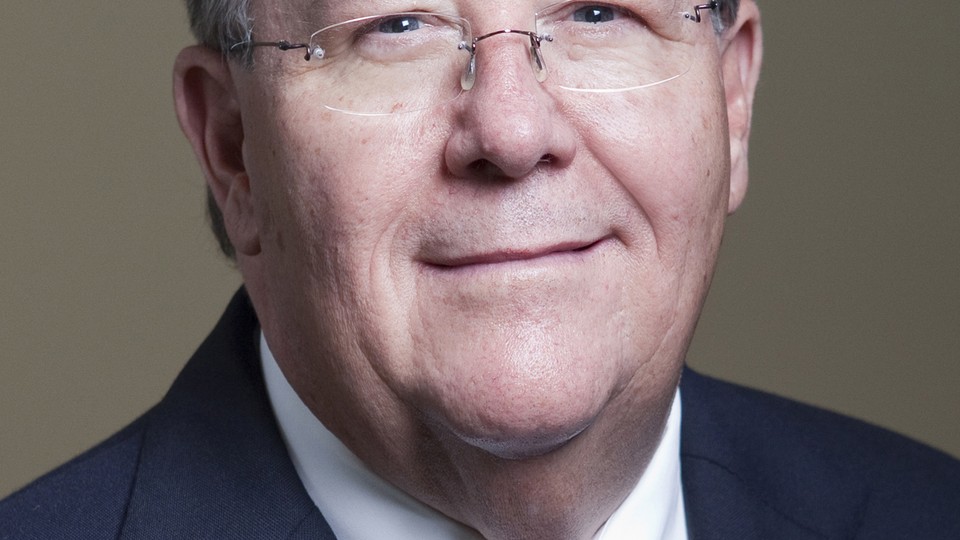 Let's say you're a primary-care physician. Your patient — call her Sally — is 82 years old. Sally suffers from a few chronic illnesses. She regularly sees several medical specialists and takes multiple medications.
Where does Sally belong? What setting will best serve her personal needs clinically, socially, and economically? Should she be admitted to a hospital? Enter a nursing home or assisted-living facility?
The consensus increasingly emerging is that Sally should stay at whatever location best meets her needs, and in this case it's at home. An estimated 7 million elderly Americans already require long-term care, with more expected to follow. Indeed, over the next 40 years, the call for long-term care is expected to double, according to the Health and Human Services Department.
A study released by AARP in late June found that "home care generally is more affordable than nursing home care, allowing consumers to stretch their dollars further." Its authors pointed out, "Once people access Medicaid, shifting service delivery toward home- and community-based services is critical." In practical, human terms, the report added, "Hiring the people who will help you bathe, dress, eat, use the toilet, and move from one place to another is fundamental to having more personal control over what happens to you on a daily basis."
The growing demand for long-term home care is the result of a seismic shift in demographics. Americans are living longer than ever before. People 80 or older represent the nation's fastest-growing age group. Baby boomers are turning age 65 at the rate of roughly 10,000 per day, the Pew Research Center reported in 2010. And by 2030, adults 65 and older will make up 19 percent of the population.
Age is hardly the only factor, though. Most older Americans face special health care challenges, particularly common chronic diseases such as diabetes, high blood pressure, heart failure, and Alzheimer's. About three out of four Americans age 65 or older suffer from more than one chronic condition, according to the Centers for Disease Control and Prevention.
Unfortunately, chronic disease is the single biggest and fastest-growing contributor to health care costs. About half of the nation's collective health care spending provides for the care of just 5 percent of Medicare beneficiaries. Most of this group live with chronic disease.
That's why patients like Sally have become the subject of a seemingly never-ending debate. Should we invest in what's best for patients or in what is most cost-effective for the country?
Right now, health care delivery for elderly Americans remains largely fragmented, inefficient, and expensive. Most older Americans who are at home and in need of long-term care get only unpaid help, mainly from family, friends, and volunteers. That's a problem. About 70 percent of Americans over age 65 are expected eventually to require some kind of long-term care. But some families and friends must shoulder those responsibilities themselves rather than hire and pay professionals.
This predicament will take a particularly heavy toll on elderly Americans who are members of racial and ethnic minority groups. African-American and Hispanic senior citizens have disproportionately small lifetime earnings and on average have less money saved for retirement. Some live in rural settings and are members of families in which financial struggle is common. Despite the Affordable Care Act and rising rates of health insurance coverage, racial and ethnic minorities also remain more likely than other Americans to live without health insurance and the regular health care it provides.
Already, research shows that racial and ethnic minorities over age 65 often lack adequate access to health care and receive lower-quality health care than their white counterparts. Older minority Americans have also, on average, consistently lived in worse health, as measured by disease and disability, than whites the same age.
Beware the looming omens: By the year 2050, minorities are expected to account for 50 percent of the elderly population. The state of their health and health care will increasingly characterize what growing old and ill in the United States will mean.
Even so, evidence is mounting that health care delivered at home can contribute to the overall solution. In health care, just as in real estate, location just might turn out to be everything. After all, managing chronic disease should involve continuous care, complete with daily monitoring of vital health criteria, including blood pressure, diet, and physical activity. Only under such regular oversight can chronically ill patients expect to function well. No single approach can do this better, I believe, than home care. It can shorten the length of a hospital stay and reduce the number of patients sent home and later readmitted. It can enable patients to live healthier, longer lives, all at lower cost.
How can we — meaning mainly physicians, hospitals, policymakers, and taxpayers — do better by our elderly population? Well, the Affordable Care Act is already moving the country in the right direction. One of the law's provisions established a program to improve care for seniors after they leave a hospital. Right now, nearly one in five Medicare patients discharged from a hospital are readmitted within 30 days. The Community-based Care Transitions Program is designed to connect seniors to community services such as home health agencies that can help keep them healthy at home.
Still, more has to be done to narrow and even eliminate the disparities in health and health care so widely evident among older Americans. For starters, Congress and all federal and state health agencies should take fresh action to safeguard such at-risk Americans. They should, for example, create a more effective infrastructure, broadly deploying innovative models of care such as accountable care organizations, patient-centered medical homes and bundled-payment programs.
They should implement long-overdue reform of the Medicare payment formula to ensure that physicians are fairly reimbursed. Lawmakers should also create incentives that urge all the players in the health care system to better coordinate care, improve patient health outcomes, and, above all, unite with a sense of shared responsibility.
Our nation should move ahead more aggressively than ever to designate older adults, as well as ethnic and racial minorities, as a high-priority population, as the Agency for Healthcare Research Quality recommended back in 1999. The Health and Human Services Department and the National Institutes of Health, among others, should undertake major new initiatives to improve the health and health care of older Americans.
The dialogue begun in earnest years ago between federal agencies and researchers to refine our national agenda for research on the elderly should be accelerated. Today, we should measure the extent to which the needs of the elderly for long-term health care are being met — or going unmet — as well as how and why. New studies should assess how we can best ensure that our rapidly diversifying elderly population gains access to geriatric expertise and equitable treatment. Medical school curricula must be developed to train the next generation of health care providers to better meet the needs of these particular demographics.
But why stop there? Primary care physicians should collaborate and communicate more effectively and more often with home-care clinicians to coordinate care, especially during and immediately after the crucial transition from hospital to home. More home-care companies should invest in technology — such as Internet portals that share a patient's vital signs and other information with other health care providers. The true value of home care should be reflected in what Medicare and private insurers pay health care providers. Finally, policymakers should establish a payment model that recognizes — and rewards — the benefits of good patient outcomes.
If we are to improve quality and rein in health care costs, we need to, in effect, bring back the house call.
In the ideal scenario, then, Sally would get to remain in the home where she and her husband raised three children, next door to the neighbors who often look in on her. A nurse, a therapist, and a social worker would visit her regularly. They would keep her eating, speaking, moving, dressing, and bathing. She would take her medications as prescribed. Telemonitoring devices would track her vital signs. Sally would stay healthier at lower cost.
But best of all, Sally would accomplish much more than aging well. She would retain certain invaluable quality-of-life staples — her pride, her independence, and her dignity.
Dr. Michael Fleming is the former president of the American Academy of Family Physicians and chief medical officer at Amedisys Home Health and Hospice.
HAVE AN OPINION ON POLICY AND CHANGING DEMOGRAPHICS? The Next America welcomes op-ed pieces that explore the political, economic, and social impacts of the profound racial and cultural changes facing our nation, particularly relevant to education, economy, the workforce, and health. Interested in submitting a piece? Email Janell Ross at jross@nationaljournal.com with a brief pitch. Please follow us on Twitter and Facebook.