League of Conservation Voters Beefs Up With Climate Veteran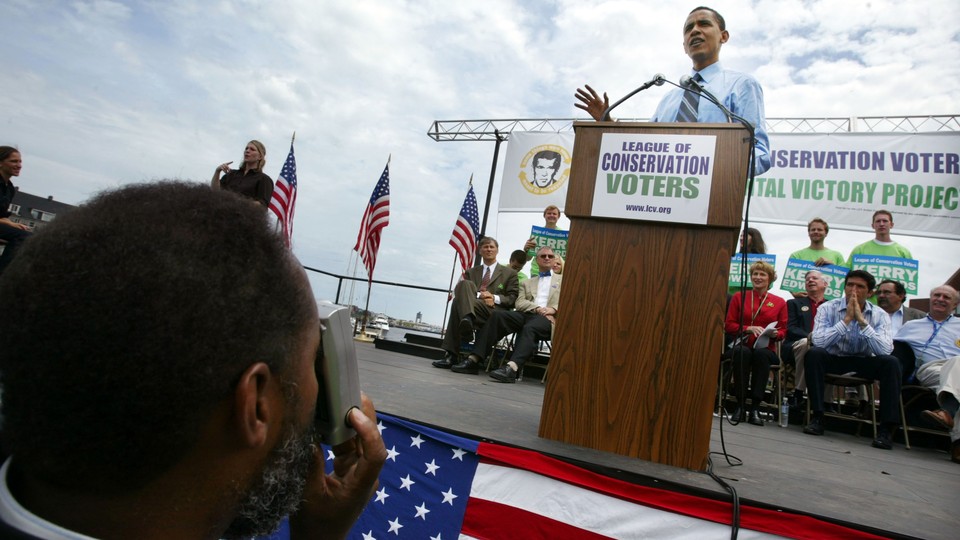 The League of Conservation Voters, which is in the midst of a multimillion-dollar campaign to elect climate-friendly candidates, has hired the Center for American Progress's Daniel J. Weiss to oversee its climate and elections program.
Weiss, a three-decade veteran of the green scene, will oversee what the group is pledging will be a far-reaching and deep-pocketed campaign. LCV and its affiliates spent $14 million last cycle and expect to top that this time around.
"Dan has the skills, creativity, and experience to help us support environmental champions and take on climate-change deniers," said LCV president Gene Karpinski. "We're excited to have him join our team at a time of unprecedented growth and success for our organization."
Weiss most recently served as a senior fellow at CAP and the director of the group's clean-energy and climate program. He also served as political director for the Sierra Club for eight years, where he oversaw its then-record $9 million Environmental Voter Education Campaign in 2000.
His hiring comes as big money is flowing from environmental interests ahead of the 2014 midterms. LCV's Give Green campaign has already raised $3 million — a record for the campaign — for candidates in high-profile races like the Iowa and New Hampshire Senate campaigns. And billionaire Tom Steyer's NextGen Climate aims to inject $100 million to defeat Republican candidates in seven Senate and gubernatorial races.
Weiss, who started at LCV Wednesday, said he looked forward to complementing NextGen and others' "efforts to also elect pro-climate action candidates and defeat the climate science deniers."
With Weiss departing, CAP has beefed up its energy and climate team this spring by hiring Greg Dotson as vice president of energy policy. Dotson spent over 18 years as an aide to Rep. Henry Waxman, the top Democrat on the Energy and Commerce Committee and former chairman of that panel and the House Oversight and Government Reform Committee.
---
Ben Geman contributed to this article