In Last Ditch Plea, Aereo Turns to Congress
The online TV service wants its users to pressure Congress to reverse a Supreme Court ruling.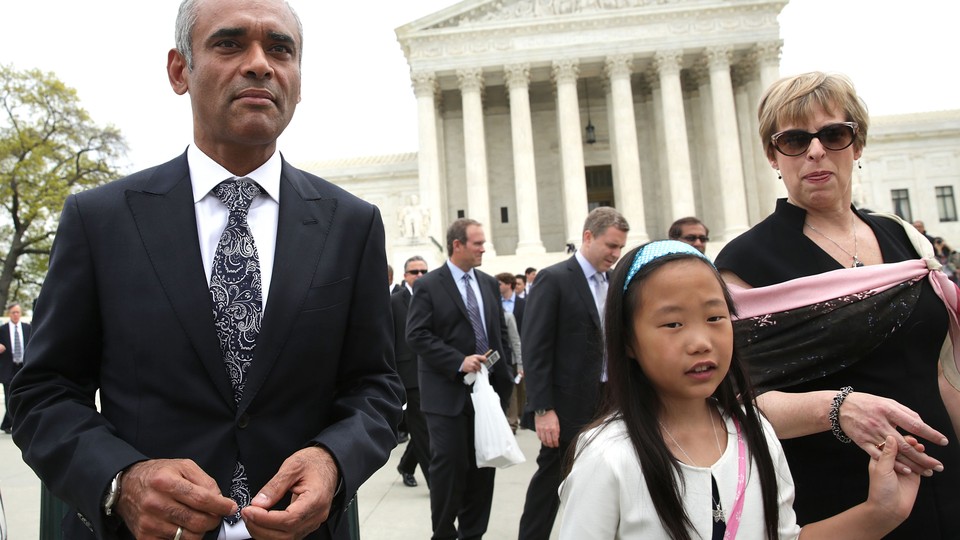 Aereo lost its case at the Supreme Court, but the online video service isn't giving up yet.
Aereo CEO Chet Kanojia wrote a letter to consumers Tuesday, urging them to lobby their congressional representatives to reverse the Court's decision.
"Today, I'm asking you to raise your hands and make your voices heard," Kanojia wrote.
"Tell your lawmakers how disappointed you are that the nation's highest court issued a decision that could deny you the right to use the antenna of your choice to access live over-the-air broadcast television. Tell them your stories of why having access to a cloud-based antenna is important to you and your families."
Congress could rewrite the law to save Aereo, but the video start-up would face a steep climb on Capitol Hill, where many lawmakers are skeptical of the service. TV broadcasters, a lobbying powerhouse, would fight tooth and nail to ensure that the service stays dead.
Aereo used clusters of tiny antennas to deliver local TV channels to its subscribers over the Internet. Everyone has the right to access over-the-air TV channels using an antenna, and Aereo claimed its subscribers were just renting access to an antenna.
But in a 6-3 decision, the Supreme Court sided with the TV broadcasters, who claimed Aereo was stealing their content. In the majority opinion, Justice Stephen Breyer wrote that Aereo was behaving like a cable provider and should have to pay for the broadcast TV content.
Aereo updated its advocacy website, ProtectMyAntenna.org, to allow consumers to send tweets, emails, and Facebook messages to their representatives.
"Don't let your voices be silenced," Kanojia wrote. "Let's stand together for innovation, progress, and technology."
Congress could change copyright or telecommunications laws to clarify that Aereo's cloud-based antennas are legal.
After the Court's ruling, several lawmakers issued statements saying the case shows that Congress must ensure it keeps laws up to date with changes in technology. But no lawmaker has yet to explicitly call for Congress to step in to save Aereo.
"Given the ever-increasing costs of pay television, we must foster innovative online video services, which I believe offer the best way to provide more consumer choice and to lower consumers' bills," Senate Commerce Committee Chairman Jay Rockefeller said. "But those services should not violate our copyright laws."
The TV broadcasters had feared that an Aereo win could doom their whole industry by eliminating the roughly $3.3 billion they pull in every year in payments from cable TV providers. If the Court had upheld Aereo, the cable providers could have cut off those payments either by entering into agreements with Aereo or mimicking the company's technology.
Dennis Wharton, a spokesman for the National Assocation of Broadcasters, declined to comment on Aereo's latest push for congressional action.