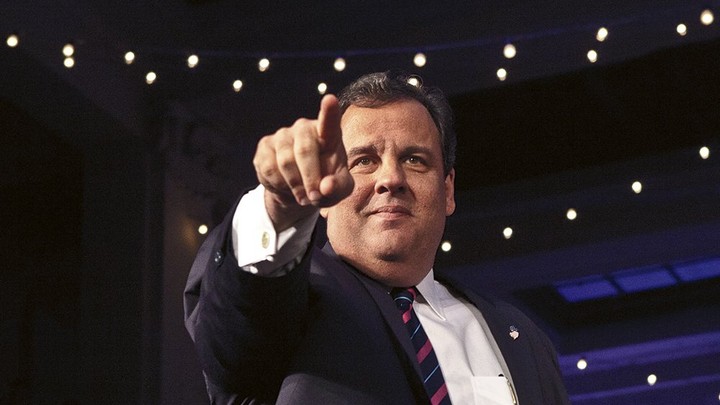 As New Jersey Gov. Chris Christie prepares to make his first trip to Iowa since 2011, the potential Republican presidential candidate is coming under fire—from a conservative group.
The Judicial Crisis Network is launching an online ad Tuesday accusing Christie of appointing liberal judges to the New Jersey Supreme Court. The nonprofit group says it is spending $75,000 on the three-day effort—which includes 90-second and 15-second versions of the ad—in the Hawkeye State, which hosts the first presidential caucuses.
"Chris Christie promised to change New Jersey's liberal Supreme Court," the ad's narrator says. "Five openings later, no change."
The online ad also features an image of the governor shaking hands with President Obama in what appears to be the aftermath of Superstorm Sandy. Conservatives had criticized his friendliness toward the president in the days before the 2012 elections, saying it gave the Obama campaign a late boost. 
Online ads don't have the reach or impact of television ads—especially this far out from the 2016 election—but the Judicial Crisis Network's campaign could preview a line of attack against Christie in the Republican presidential primary.
Christie, who has said he is considering a White House bid, is slated to headline three fundraisers in Iowa on Thursday benefiting the Republican Governors Association, which he chairs, Iowa Gov. Terry Branstad, and the GOP state House speaker. Christie hasn't visited the state since December 2011, when he campaigned for Mitt Romney.
Iowa isn't the only early-voting state on Christie's upcoming schedule: He will also headline a fundraiser for the New Hampshire Republican Party at the end of the month.
We want to hear what you think about this article. Submit a letter to the editor or write to letters@theatlantic.com.
Adam Wollner is an analyst for National Journal Hotline. Previously, he covered politics as an intern for NPR and the Center for Public Integrity. A native Wisconsinite, Wollner graduated from the University of Wisconsin-Madison in 2013 with a bachelor degree in journalism and political science.