If Hillary Clinton Doesn't Run, Who Would Lead the Democratic Field for President?
Other potential Democratic candidates like Elizabeth Warren and Andrew Cuomo are largely unknown among potential voters, according to a new poll.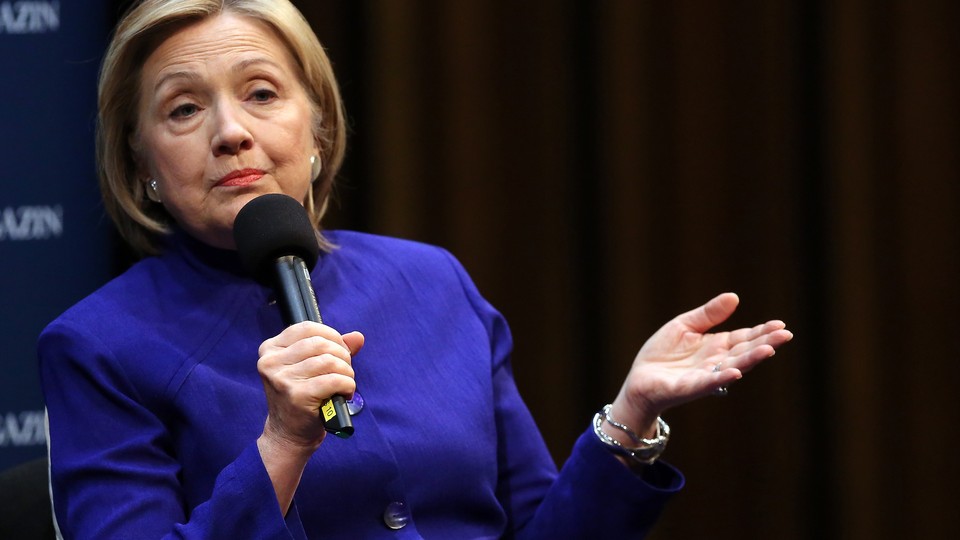 Hillary Clinton is almost certainly going to run for president. But what if she doesn't, and the Democratic field winds up wide open?
If she chooses not to run, leaving the Democratic nomination for president up for the taking, Democrats would be in actual disarray, according to a new Quinnipiac poll released Tuesday.
Right now, Clinton leads in the potential Democratic field with 58 percent, topping Sen. Elizabeth Warren of Massachusetts (11 percent), Vice President Joe Biden (9 percent) and New York Gov. Andrew Cuomo (4 percent). Democrats clearly expect Clinton will make a run for president, and they would generally support her candidacy if it happens.
Clinton's lead is much larger than it was at this point in 2006 — after which she would eventually lose the nomination to a little-known senator from Illinois. In a June 2006 Gallup Poll, she led with 37 percent among Democrats in a theoretical 2008 matchup, followed by former Vice President Al Gore at 16 percent, former Sen. John Edwards of North Carolina at 13 percent, and Secretary of State John Kerry at 12 percent.
But if you take Clinton out of the picture for 2016, the rest of the field consists of candidates whom Democrats either don't want or don't know.
Take Joe Biden. The vice president holds a strong 73 percent favorability rating among Democrats, but, clearly, Democrats prefer other people to him for the presidency. Biden is behind Warren in this latest poll by a couple of percentage points, and far behind Clinton.
While several Democrats have higher favorable than unfavorable ratings, the percentage of people who haven't heard enough about them is much higher — 50 percent for Cuomo, 88 percent for Maryland Gov. Martin O'Malley, 53 percent for Warren, and 88 percent for former Montana Gov. Brian Schweitzer, according to this poll.
If Clinton didn't run, Democrats wouldn't know enough about the rest of the theoretical field to have a clear front-runner.
Now, this all being said, Barack Obama was almost nowhere to be found at this point in the election cycle in 2006. He managed to get the support of only 1 percent of all voters when they were asked in June 2006 whom they would most like to see elected president in 2008. Obama didn't start hinting he would run for president until later in the summer.
People didn't know much about Obama, but it worked out for him just fine. It could work out for another Democrat, too.
{{ BIZOBJ (video: 5062) }}