House Votes to Block D.C. From Covering Abortions, Enforcing Gun Laws, Decriminalizing Marijuana
The House voted for a D.C. budget bill that includes restrictions on hot-button issues.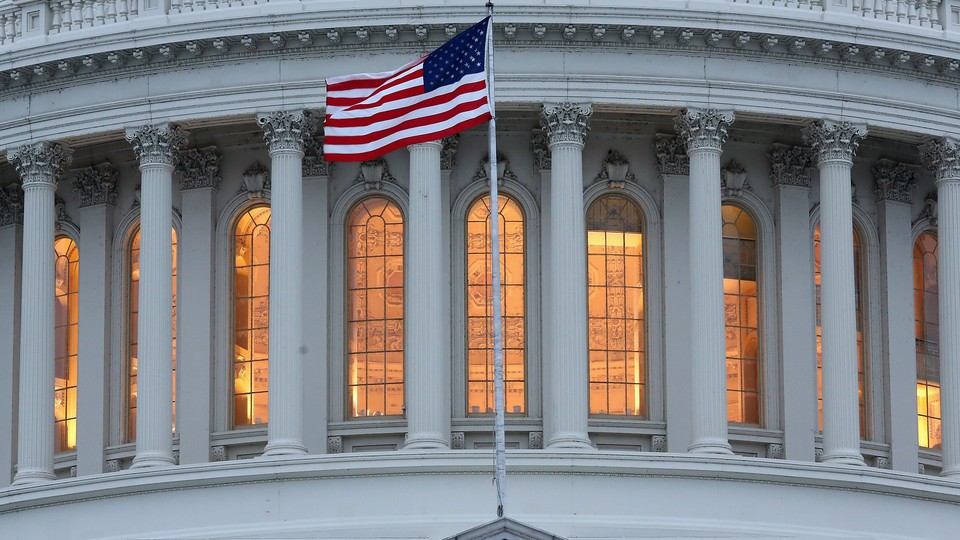 The House voted Wednesday to stop Washington, D.C., from using its own money to provide abortion coverage, enforce local gun laws, or decriminalize small amounts of marijuana.
Although D.C. passes its own ordinances, Congress has the power to block many of the city's decisions through spending bills. And that's precisely what happened Wednesday, in the annual appropriations bill for financial services and "general government," including D.C.
The abortion fight is a long-running one. Because of the federal government's control over D.C.'s budget, it can block the District from using its own funds to cover abortion in its Medicaid program. States, by contrast, are not allowed to spend federal funds on abortion coverage but can use their own money to include it in their Medicaid programs.
Additionally, this year's D.C. spending bill includes an amendment from Rep. Thomas Massie, a Kentucky Republican, that prohibits the District from using any money to enforce its local gun laws, which include a ban on assault weapons and large magazines, a waiting period, and a ban on carrying concealed weapons.
The bill also prohibits D.C. from implementing a recently passed measure the lowers the fines for possession of small amounts of marijuana.