Here's How American Scientists Plan to Prevent the Next Nuclear Disaster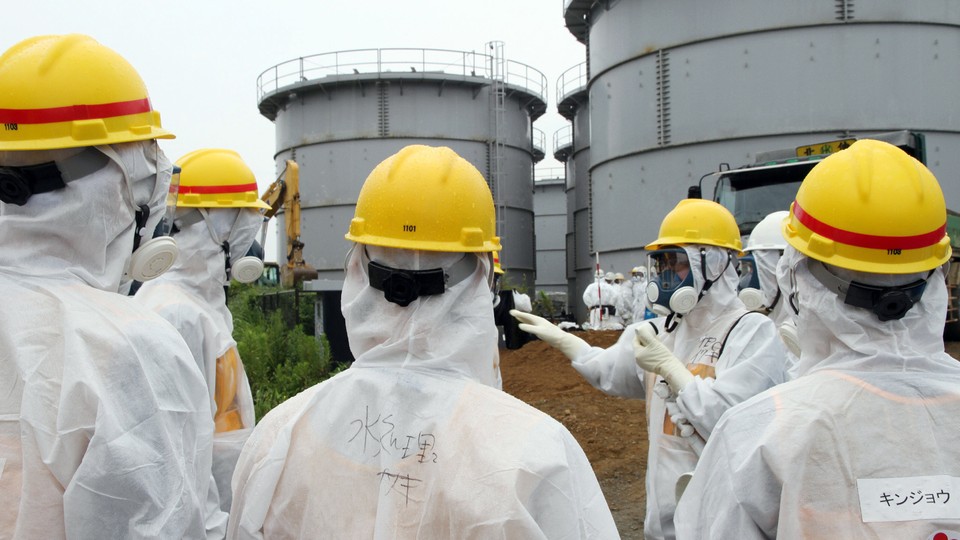 Despite advances in protecting U.S. nuclear plants, more work must be done to make sure they can withstand such natural catastrophes as the earthquake and tsunami that crippled the Fukushima Daiichi nuclear plant in Japan.
That's the recommendation from a federal report released Thursday that investigated the 2011 disaster at the Fukushima Daiichi plant, which forced the evacuation of 300,000 people from the region and drew renewed attention to the dangers of nuclear power.
The National Academy of Sciences, which was commissioned to investigate the incident, found that U.S. plants are designed to withstand crises such as equipment failures, loss of power, or an inability to cool the reactor core. But it's the "beyond-design-basis events," like natural disasters, that pose the greater risk and have been behind meltdowns at Fukushima, Three Mile Island, and Chernobyl.
John Garrick, one of the 21 members of the commission that wrote the report, said that currently operators and planners may have a "tendency to compartmentalize," but that more needs to be done to consider all possible threats. That includes designing plants to withstand disasters and training staff for "ad hoc" emergencies.
The staff at Fukushima Daiichi, the report says, responded with "courage and resilience" after the accident, but it could have done even more and potentially averted damage to the reactor core with more "clarity of roles and responsibilities" in such a situation. The scope of the accident, the report said, also hindered the response.
Better design, the commission said, could also have helped. The report notes that another nuclear plant, Onagawa, was closer to the fault line but avoided damage on the scale of Fukushima Daiichi's because of "good design for earthquake and tsunami hazards."
The scientists also recommended that the Nuclear Regulatory Commission and the nuclear industry actively seek out information about new hazards, incorporate modern risk concepts into safety requirements, and examine off-site responses.
The report's authors note they did not have the "time or resources" for an in-depth look at U.S. preparedness for a nuclear disaster, and the authors recognized that many improvements are ongoing and weren't ready for a full review.
The Nuclear Energy Institute said the NAS findings "validate the actions" taken by the industry and government in the three years since the disaster. Among those, the industry group said, are the implementation of a more diverse and flexible cooling system, the opening of response centers in Phoenix and Tennessee to back up nuclear facilities in emergencies, and the assurance that storage pools for used fuel rods are protected.
"We are an industry of continuous learnings, and the past three years bear that out," said Anthony Pietrangelo, NEI senior vice president. "Simply put, we cannot let such an accident happen here."