Here Is All of the New Information to Come Out of Hillary Clinton's Facebook Q&A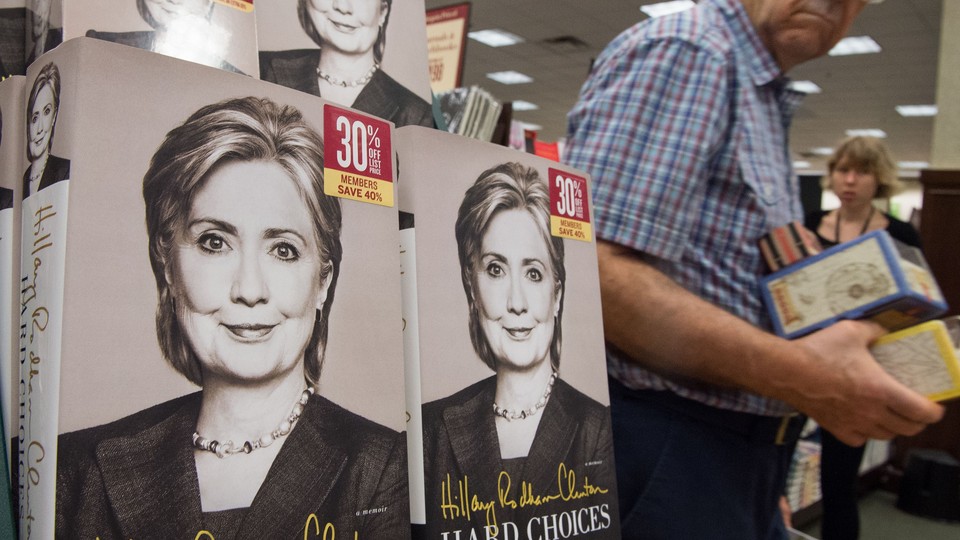 Hillary Clinton is swinging through Silicon Valley this week on her Hard Choices book tour. As part of the tour, she stopped at Facebook's headquarters in Menlo Park, Calif., and held a Q&A with users on her book's Facebook page.
Here is all of the new information to come out of that Q&A:
- Hillary Clinton agrees with President Obama's statement Monday that Russian President Vladimir Putin has "direct responsibility" for the downing of Malaysia Airways Flight 17.
- Hillary Clinton supports a cease-fire to end the ongoing conflict in Gaza.
- Hillary Clinton "enjoyed" writing her book.
- Hillary Clinton "supported" closing the Guantánamo Bay naval station, but acknowledges the difficulties Obama has faced in closing it.
- Hillary Clinton would theoretically support a constitutional amendment to overturn the Citizens United decision to "prevent the abuse of our political system by excessive amounts of money."
- Hillary Clinton's favorite book is The Brothers Karamazov.
- Hillary Clinton is inspired by Nelson Mandela's "courage and capacity for forgiveness."
- Hillary Clinton is "so excited [she] cannot wait!" to be a grandmother.
- The first book she reads to her grandchild will be Goodnight Moon.
- Hillary Clinton is "committed to" women's rights, gay rights, and religious freedom.
- Hillary Clinton opposes the Supreme Court's recent Hobby Lobby ruling.
- "From time to time," Hillary Clinton lets her three dogs sit on the sofa. She generally loves dogs.
- Hillary Clinton also loves the state of New Hampshire.
- Hillary Clinton looks forward to going back to Chicago.
- If you ask politely, Hillary Clinton will sign your copy of her book.
- It was a "real treat" for Hillary Clinton to answer Facebook users' questions.
Now you know.