Handicapping the Democratic Convention Sites for 2016
Philadelphia and Brooklyn are looking like early front-runners to host.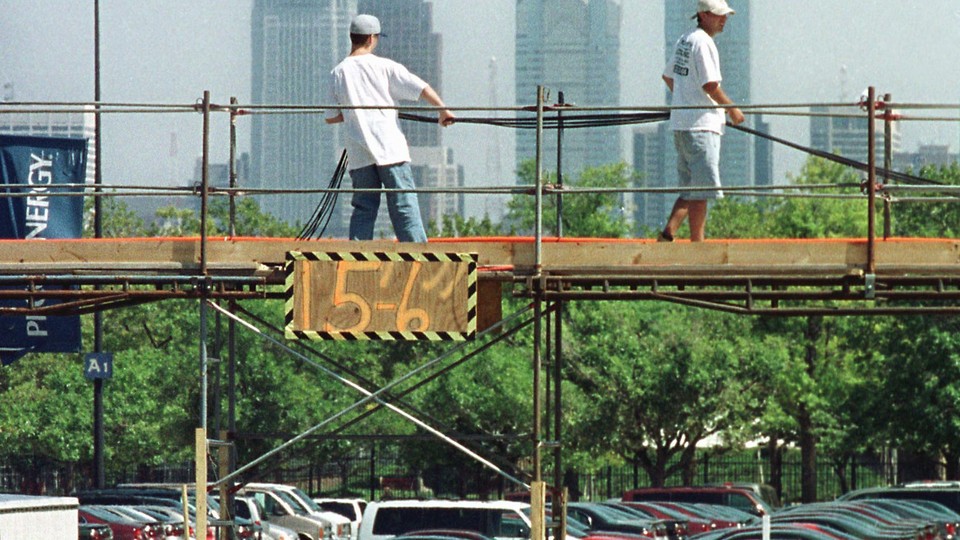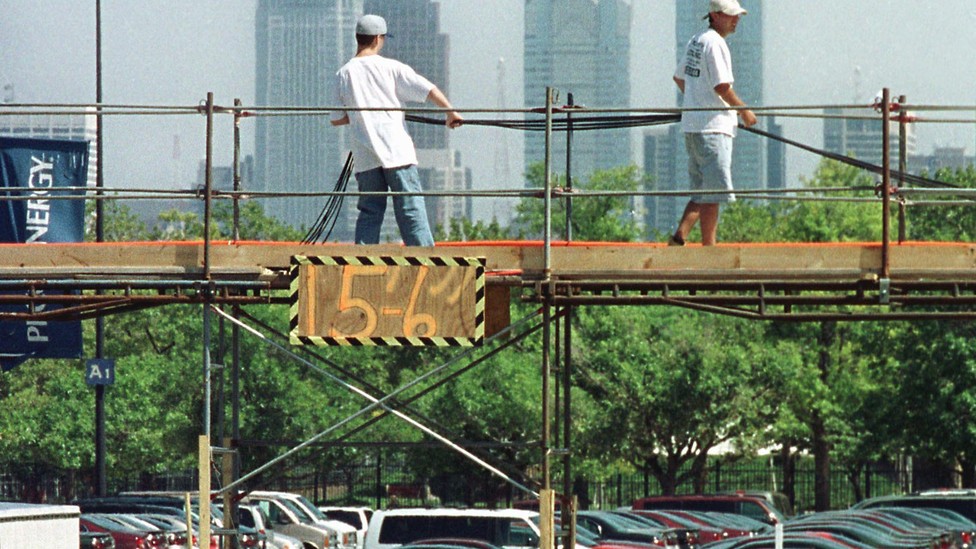 Republicans may have already nailed down Cleveland as their convention city for 2016 — but Democrats are still in the midst of the selection process.
With the news that Cleveland dropped its bid to host the Democratic convention last week, Democrats' possible picks are down to five cities: Birmingham, Ala; Brooklyn, N.Y., Columbus, Ohio; Philadelphia, and Phoenix. Democratic National Committee officials began their site visits this week, starting with Birmingham; they'll be in Columbus on Aug. 6-7, Brooklyn on Aug. 11-12, Philadelphia on Aug. 13-14, and Phoenix on Sep. 10-11. They're set to announce their final decision late this year or in early 2015.
Convention organizers always say the biggest factors in city selection aren't political and that their main concerns are financial (whether the city can raise the money), logistical (whether there's enough venue space and adequate hotel rooms), and security-based.
But this is presidential politics — there's always a political aspect. As DNC officials head to the remaining four cities over the rest of the summer, here's National Journal's advice for the political factors they should take into consideration.
Birmingham
Democrats in Alabama?
Birmingham seems as if it would be a better contender for the Republican convention, given the state's deep-red political bent: Alabama hasn't voted for a Democrat on the presidential level since 1976, so there's little reason to believe it would do so in 2016.
Plus, the state's bench of Democratic pols is one of the smallest on the map: No Democrats serve statewide, and the party has just one member of the state's seven-member congressional delegation.
On the other hand, choosing a red state is certainly one way of saying the party is willing to go to voters and talk to people outside its comfort zone.
As for Birmingham itself, city leaders have pitched it as in the midst of a renaissance; organizers also argue that the city's small size — its population is just over 200,000, by far the smallest of those in contention — could in fact be a plus, making convention hotels and venues more centrally located. But it's tough to see organizers choosing this Southern city over some of the others on their shortlist.
Brooklyn
There's no doubt that Brooklyn, with all of New York City nearby, could handle the influx of the thousands of delegates, journalists, and politicians that comes with hosting a party convention.
Going to Brooklyn doesn't offer much in terms of a political bump: The Empire State is solidly in the Democratic column, a fact the convention won't change. But as far as political optics go, New York Gov. Andrew Cuomo has said choosing Brooklyn would put a spotlight on Hurricane Sandy recovery efforts. In his letter to DNC Chairwoman Debbie Wasserman Schultz, Cuomo said a Brooklyn 2016 DNC would "showcase that New York spirit" that makes the city "always come together to build back stronger, smarter, and better than ever before."
Plus, New York is a state Hillary Clinton represented for eight years in the Senate; if she runs and becomes the Democratic nominee, it would represent part of her political home base.
But a convention could get lost amid the many big events that happen in New York City on a regular basis. In contrast to some of the smaller cities on the list, the DNC wouldn't necessarily be as much of a focal point. Let's face it: It's unlikely that New Yorkers would drop everything for a political convention like some other cities would, even a national one in a presidential year. And Democrats might be wary of setting up shop in New York City Mayor Bill de Blasio's home base, given that he's become a polarizing figure even with members of his own party.
Columbus
Republicans may have picked Cleveland for their convention, but Democrats still have a chance at a swing-state confab of their own, in Columbus.
Representatives for Columbus's DNC bid came out big at the committee's meetings in D.C. earlier this year, with a big on-site reception complete with appearances from all the Buckeye State's top Dems. It's certainly a well-organized host committee, and one that's been in place the longest of the cities in the running.
But those same pols also cheered earlier this month when Republicans chose Cleveland — and it's tough to see both parties choosing to hold their conventions in the same state. That's both a political consideration and, more important, a financial one. It's unlikely that two cities in the same state could raise the kinds of funds necessary to support a national convention, and fundraising is one of the most important considerations.
Columbus Mayor Michael Coleman said earlier this week that if Democrats don't pick Columbus, they'll lose Ohio. "The Republican Party grabbing the convention in Cleveland has the potential of leaving this state to the Republican side in 2016," he said. That seems a bit extreme — Obama won the state in 2008 and 2012 — but the optics of ceding the swing-state ground to the GOP convention certainly is a consideration.
Philadelphia
The last time Philly hosted a national party convention, it was for the Republicans in 2000. But no Republican has won the state since George H.W. Bush, despite last-ditch efforts there by many of the recent GOP nominees.
In that sense, then, it's a sign of Democratic success — a perennial swing state that's been squarely into the Democratic column. The state's sizable white, working-class population has given Republicans optimism that they can eventually flip it in due time. Holding the convention in the Keystone State would be a preemptive move to prevent that possibility.
Philadelphia is also historically significant, as the original United States capital and the home of Independence Hall and the Liberty Bell. It's a nice backdrop for either party's message.
There was some question earlier this year as to whether Philly Mayor Michael Nutter would be behind the idea, but that seems to have dissipated now that the city has officially moved forward with its bid.
On the presidential level, the city's media market covers large parts of New Jersey — which would be a plus if New Jersey Gov. Chris Christie does end up running for president. And Hillary Clinton has family ties to Scranton; her father was born there.
One other plus: The Keystone State will have a top-tier Senate race next cycle, when Republican Sen. Pat Toomey will be fighting a tough reelection battle after winning his seat in a midterm year — and while a convention likely wouldn't have much impact on the presidential results, it could potentially help Democrats defeat Toomey.
(Full disclosure: This reporter is an alumna of the University of Pennsylvania and would love nothing more than a Philly convention.)
Phoenix
Politically, Phoenix would represent Democrats' hopes that they can even further expand the presidential map through its strong performance with Latino voters. The state, with its big Latino population, has typically gone Republican but has been closer in recent years.
And of the five states on the map, this is perhaps the one where a convention bump could be the most helpful. Winning Arizona is a Democratic aspiration, and it's been close enough in the past that theoretically Dems could do it in 2016.
But the convention is still two years away, and there's no telling what will happen to the immigration debate between now and then — and it would be nigh-impossible to hold a convention in Arizona without immigration being part of the conversation. Does the party really want to lock itself into having that debate now?
Immigration issues have already caused issues among the progressive community for Phoenix. The 2015 Netroots Nation conference will be held there, but Daily Kos wrote an open letter announcing it would boycott the event because of the state's strict immigration law, SB 1070. If others in the progressive community take that attitude toward a 2016 convention, Democrats could be alienating part of their base from attending.