This Is What UCLA Looks Like Under 10 Million Gallons of Water
While the broken pipe dumped millions of gallons of water on the campus, the rest of California was dealing with a massive drought.
This article is from the archive of our partner
.
The scene at the University of California Los Angeles yesterday afternoon was a cross between the endings of Noah and Titanic. About 8-10 million gallons of water flooded the main part of the campus after a 30-inch water main broke around 3:30 pm local time, according to the UCLA Daily Bruin. The water flooded parking lots, trapped people in cars and seeping into the newly renovated Pauley Pavilion stadium.
The good news is that no one was injured during the flooding, and no classrooms (or the Ronald Reagan Medical Center) were affected. The bad news is that Pauley Pavilion, which underwent a $132 million renovation in 2012, was flooded.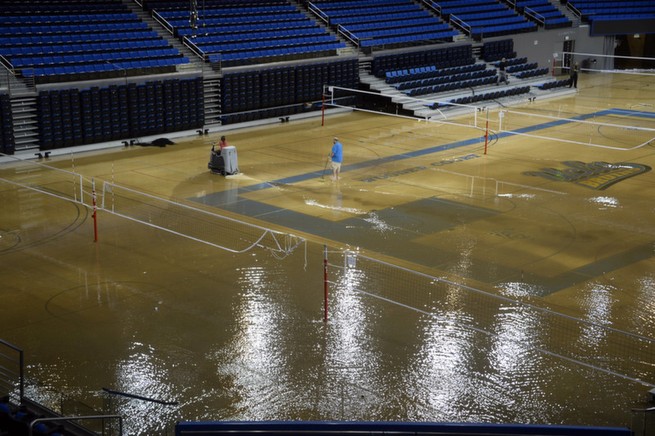 Drake Stadium, where the school hosts soccer games and track events, was also flooded:
Five people had to be rescued from their cars in two flooded parking lots, according to the Daily Bruin, and more than 200 cars were stuck in the lot last night. Nearby residence halls were available overnight to people who couldn't make it home.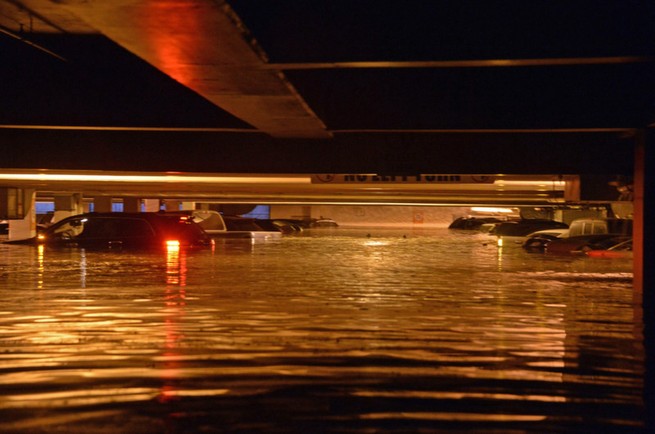 Keep in mind that while this water main, which according to the Los Angeles Times is about 90 years old, was shooting millions of gallons of water into the air like a geyser: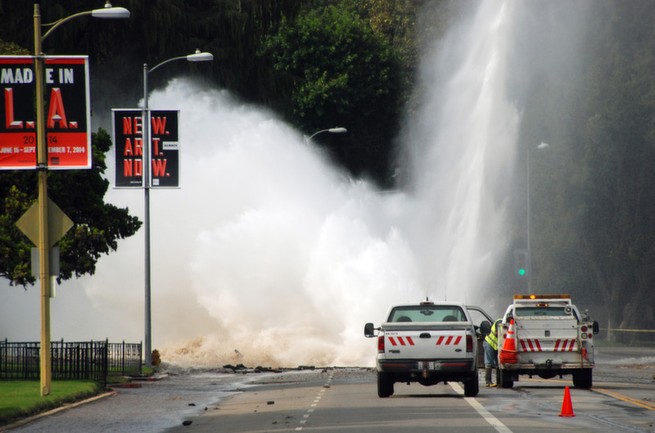 And causing massive damage to vehicles and buildings: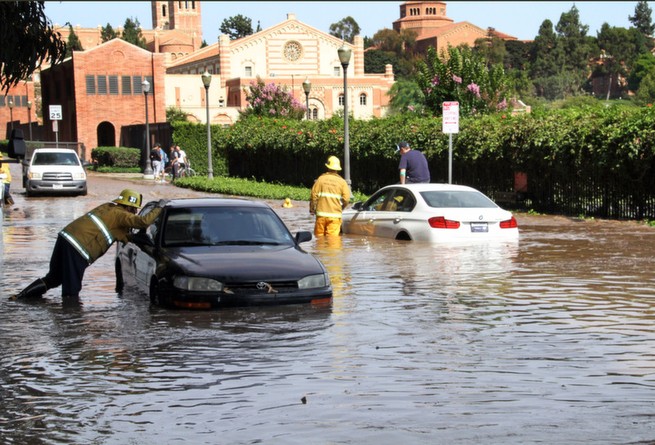 ...the rest of California was dealing with a massive drought. It's a crime to waste water in California, and reckless water use is subject to a $500 fine. UCLA students handled the destruction with exactly the kind of respect you'd expect. They respectfully made the best of a bad situation: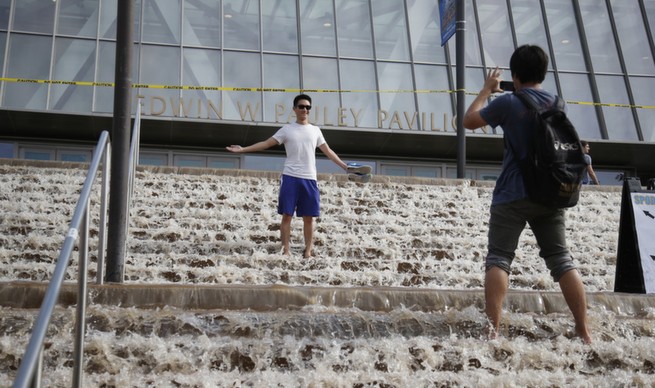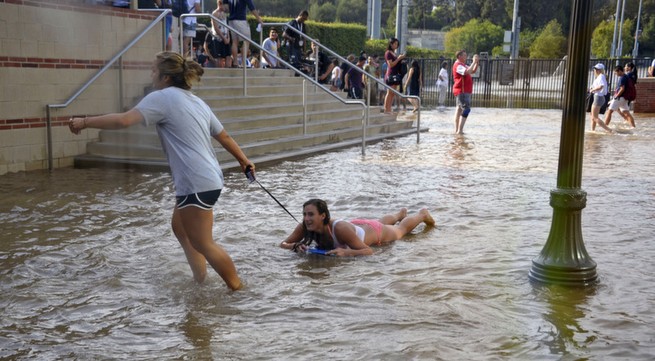 And started brainstorming on ways to rebuild:
There was also, of course, the requisite Sharknado joke:
As for what happens next — and how much damage was caused — the school will wait and assess. In the meantime, LADWP will try to stop other ancient pipes from bursting. "We will be looking at all of our infrastructure in light of this incident," an LADWP official told NBC News.
This article is from the archive of our partner The Wire.