FCC Blames Net-Neutrality Glitch on Budget Woes
An onslaught of comments crashed the agency's website.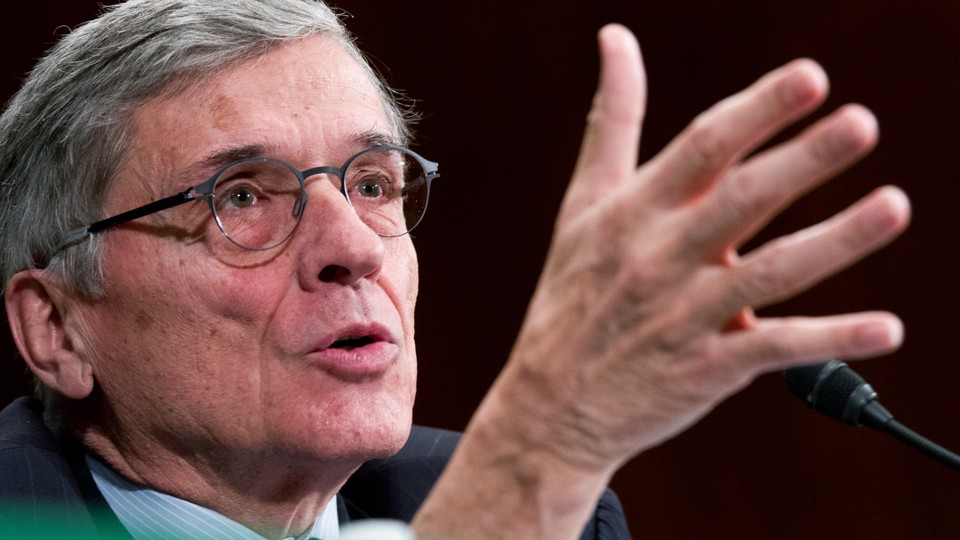 The Federal Communications Commission is blaming a lack of funding from Congress after its website crashed on Tuesday due to an onslaught of outraged comments on net neutrality.
An agency spokesman said Congress has failed to give the agency enough money to upgrade its information-technology systems. The official said additional funding could help prevent similar backlogs and ensure that the public is able to share its views with the agency.
The technical problems forced the FCC to postpone the deadline for the first round of comments on the net-neutrality proposal until Friday at midnight.
Republicans seem more inclined, however, to move the agency's budget in the opposite direction.
The House is set to vote on an appropriations bill Wednesday that would slash $17 million from the FCC's budget. The funding level is $53 million below the president's requested budget.
President Obama issued a veto threat on the bill, which would also cut funding to other agencies such as the IRS.
At the committee vote last month, Rep. Ander Crenshaw, the chairman of a House Appropriations subcommittee, said cuts to various agencies were necessary because of a congressional budget cap. He said the legislation is "sufficient to fund priority programs while reducing funding for activities that are not essential to the operations of the federal government or that have a history of wasting taxpayer resources."
The FCC spokesman said the agency has now received a total of 780,000 comments on the controversial net-neutrality proposal.
The FCC first enacted net-neutrality regulations in 2010, but a federal court struck them down earlier this year. The agency is now trying to rework them in a way that can survive future court challenges. But the proposal from Chairman Tom Wheeler has sparked a massive public backlash because it would allow Internet service providers to charge websites for faster service in some cases.
The FCC's website also crashed earlier this year after comedian John Oliver blasted the proposal and urged Internet "trolls" to vent their rage to the FCC.
{{ BIZOBJ (video: 4950) }}