Dish: Comcast Could Use Deal to Choke Competitors' Online Videos
The satellite TV provider urges regulators to kill the deal.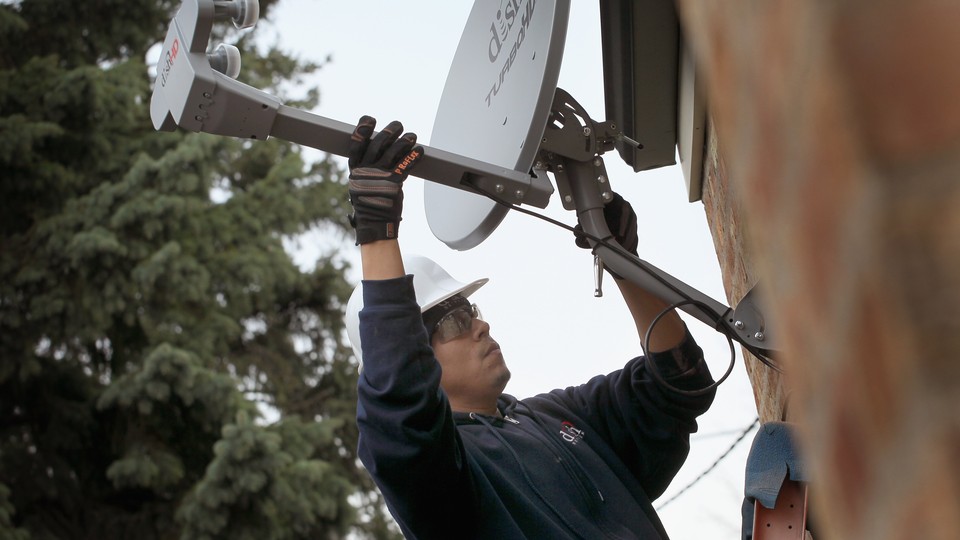 Satellite TV provider Dish Network wants the government to block Comcast's $45 billion bid to buy Time Warner Cable.
Charlie Ergen, the chairman of Dish, met on Monday with Federal Communications Commission Chairman Tom Wheeler and other agency officials, telling them that the massive deal presents "serious competitive concerns" for the TV and Internet marketplaces, according to a regulatory filing released Wednesday.
Ergen argued that no number of conditions could address his concerns and that the FCC should kill the deal outright.
He expressed particular concern that Comcast would control "choke points" on the Internet that would allow it to throttle access to competing video services.
Dish subscribers can stream TV shows and movies on their computers and tablets, and the company is planning its own Internet TV service. But many of those customers are accessing that content over Comcast's broadband Internet network, and Comcast would gain access to millions more broadband customers if it completes its purchase of Time Warner Cable.
Ergen warned that Comcast could put its own video in "high-speed lanes," squeezing out the competition.
"Each choke point provides the ability for the combined company to foreclose the online video offerings of its competitors," the company wrote in the filing.
Netflix, which had a dispute with Comcast earlier this year over direct access to the cable company's network, also opposes the merger.
In addition to his concerns about online video, Ergen argued that the merger would allow Comcast to extract lower rates for access to TV channels. Those programmers would then demand higher fees from the other TV providers to make up for lost revenue, he claimed.
Sena Fitzmaurice, a Comcast spokeswoman, said it "isn't surprising, and it isn't new" that Dish doesn't want stronger competitors.
"Dish has long been one of our most vigorous competitors, and unlike us has a national footprint available in tens of millions of more homes than a combined Comcast/Time Warner Cable," she said.
Ergen said that AT&T's planned purchase of DirecTV also "presents competitive concerns," although he did not urge the regulators to block it.
The FCC and Justice Department are reviewing both deals.