Democrat Warns Data Caps Could Undermine Net Neutrality
A government study finds that data caps discourage people from streaming online videos.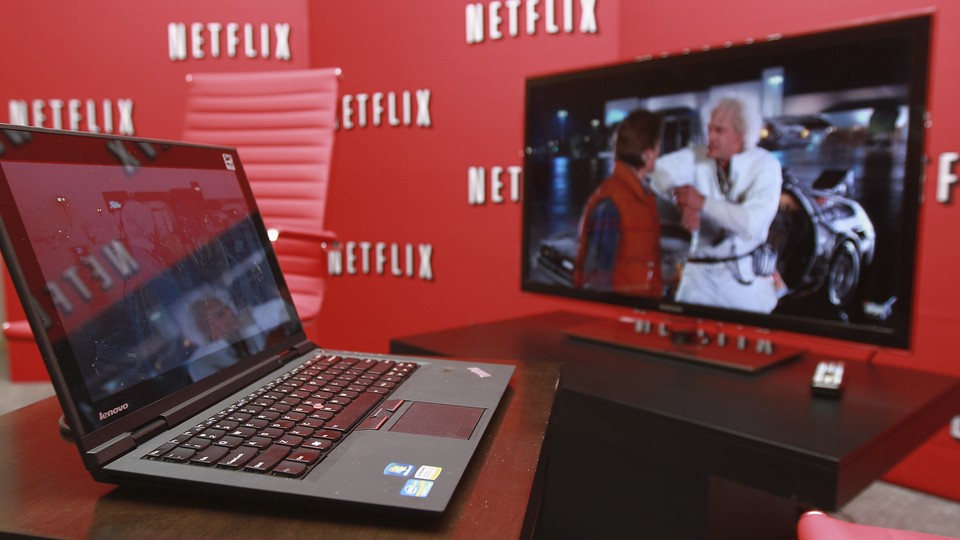 Data caps may be the next frontier in the battle over net neutrality.
Rep. Anna Eshoo, the top Democrat on the House Communications and Technology Subcommittee, warned Tuesday that cell-phone carriers and home Internet providers could use caps to restrict access to certain online services.
When subscribers reach their monthly data allowances, some Internet providers impose overage charges, while others throttle speeds or temporarily suspend service.
The California Democrat noted that much of the debate over net neutrality has been focused on the possibility that Internet providers could charge websites for access to special "fast lanes."
"Data caps, particularly when they're applied discriminatorily, could have the same damaging effect on the free and open Internet as we know it," Eshoo said.
She worried that broadband providers could use caps to discourage people from watching online video services such as Netflix and Amazon Prime. The Internet providers may want to ensure that people keep subscribing to pricey cable-TV packages.
In fact, a Government Accountability Office study found that some people stream less online video to ensure they don't go over their monthly limits.
The agency unveiled the preliminary findings of its investigation into data caps at a Capitol Hill briefing Tuesday with Eshoo. GAO plans to release a final report in November.
All four cell-phone carriers and seven of the 13 home broadband providers in the GAO study use some type of usage-based pricing.
According to GAO's focus-group study, most consumers accept caps on their smartphone usage. But consumers are concerned about how caps on their home connections could limit their ability to use the Internet.
Consumers feared that broadband providers could use caps to extort more money from them, especially in areas with limited competition.
Data caps for fixed home connections are usually much less restrictive than those for cell-phone service. Consumers who have dropped their cable-TV package in favor of online video options such as Netflix are most likely to get near their home data caps, GAO discovered.
The researchers also found widespread consumer confusion about data caps. Some participants thought they were heavy data users, even though they used the Internet mostly for email and online shopping.
Some cell-phone carriers are experimenting with "sponsored" data plans, in which certain services are exempt from data caps. Mark Goldstein, the head GAO researcher on the report, said consumers were "profoundly confused" about how sponsored data plans would work.
Eshoo plans to provide a copy of the GAO study to the Federal Communications Commission as part of its process of writing new net-neutrality regulations.
She isn't arguing against all caps on data usage. But she explained that she asked GAO to conduct the study so lawmakers and regulators can better understand how broadband providers are using caps and how they can be abused.
Broadband providers argue that data caps help manage network congestion and ensure that people who don't use much data can pay less.
Some participants in the GAO study liked the idea of paying less for less data. And some said it seemed fair to pay only for the data they use — similar to the pricing schemes for water and electricity.
{{ BIZOBJ (video: 4950) }}