Commerce Secretary: 'Serious Conversations' Underway on Oil Exports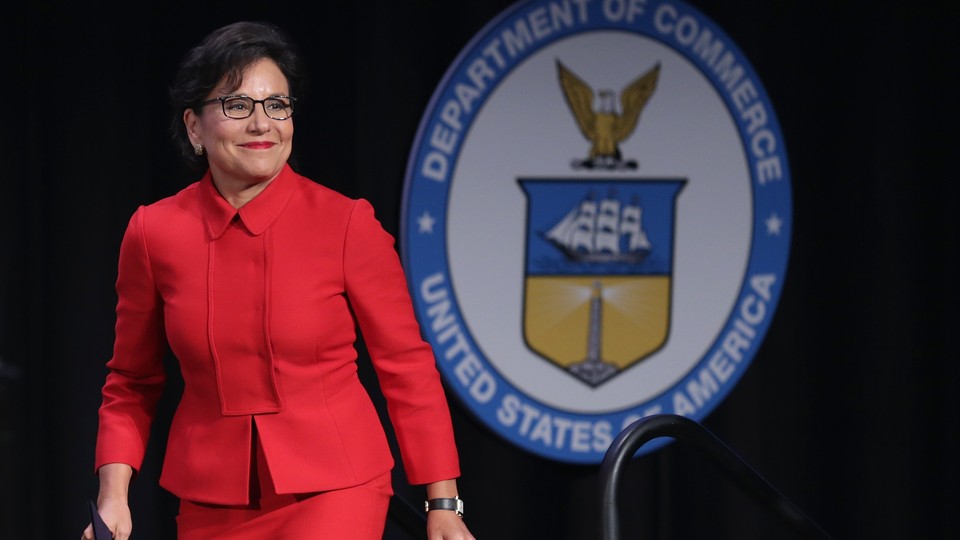 Commerce Secretary Penny Pritzker said Thursday that her agency is grappling with its approach to the nation's decades-old ban on most crude-oil exports at a time when "technology is advancing faster than the existing regulations."
"I think it's a mistake to think there isn't serious conversation going on within the administration about what we should do and figure out the right policy," she said at the Aspen Ideas Festival in response to a question about both oil and natural-gas exports, although her agency only regulates the former.
Pritzker's remarks arrive roughly a week after revelations that the Commerce Deparment quietly gave two companies a green light to export ultralight, minimally processed crude oil known as condensate, ruling that it's a "petroleum product" and not subject to the ban.
Some analysts see the decisions as a crack in the export ban that dates back to the oil shocks of the 1970s, despite Obama administration claims that no policy shift has occurred.
"We do not have a change in policy despite what you read in the newspaper," Pritzker said at the festival. (The Atlantic, a lead sponsor, is owned by National Journal parent company Atlantic Media.)
However, she acknowledged that the nation's surging production of light oil from shale formations is forcing a new look at the topic.
"What is going on is that because of unconventional sources — and for those of you who are lawyers in the room, you will enjoy this — what is the definition of crude oil versus what is the definition of a distilled or refined product?" she said.
"That is something that we have to now look into more carefully and better understand the implications of this and it's because technology is advancing faster than the existing regulations," Pritzker said.
On Wednesday, Democratic Sens. Edward Markey and Robert Menendez sent Pritzker a letter demanding the legal rationale for the recent export approvals, arguing that the rulings issued for Pioneer Natural Resources and Enterprise Products Partners seemingly run afoul of the decades-old ban.
The White House has previously disclosed that an inter-agency group is exploring the export ban. In particular, production of light oil from regions including the Eagle Ford is surging, yet many Gulf Coast refineries are configured to handle heavier grades from Venezuela, Canada, and elsewhere.
In Aspen, Pritzker declined to say whether she thinks the crude-oil export ban should be relaxed and noted interagency discussions on the topic.
She noted that energy exports overall should be examined wholistically from an economic, strategic, and diplomatic standpoint.
"The question is, what is the right exports and what is the right amount of exports? Right now we have in place a policy about oil exports. There's a policy question but there is a definitional question," Pritzker said.
"So we have to spend time and interagency process to figure it out, which is going to occur," she said.