Chaos Consumes Cochran Campaign Conference Call
A call with reporters organized by Thad Cochran's campaign is hijacked by Chris McDaniel supporters.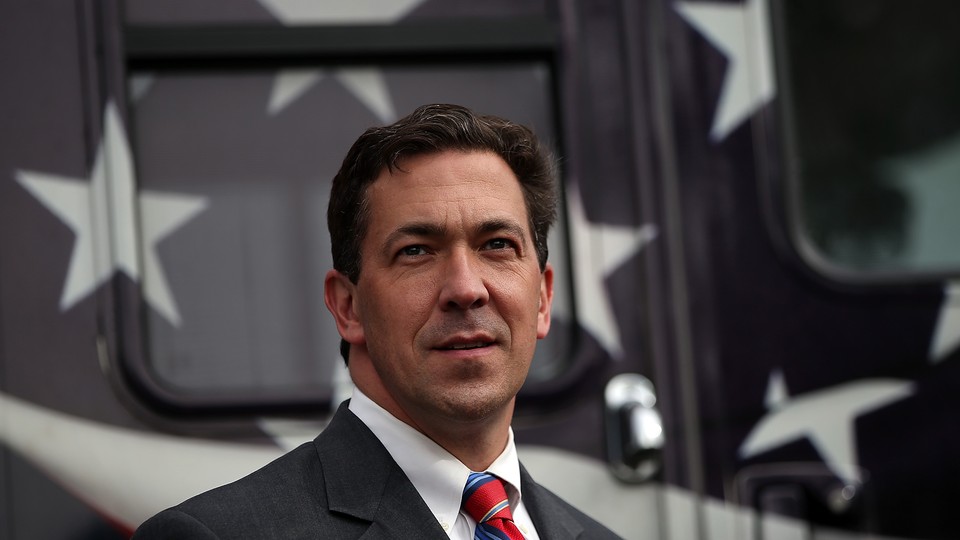 Sen. Thad Cochran's campaign has one thing to say after its national press call Wednesday was hijacked by supporters of state Sen. Chris McDaniel: See what we mean?
Cochran campaign adviser Austin Barbour cancelled an afternoon press call about 10 minutes in after a caller kept interrupting to ask why Cochran was "harvesting black votes like black people harvesting cotton."
After several requests to hold questions for the end, Barbour announced that national media was welcome to call with any questions, but he could no longer go on.
The unmuted callers quickly dove into a rant, with many claiming to be McDaniel supporters. Instructions on how to join the call were tweeted out by self-proclaimed "researcher, journalist, author, skeptic, debunker" Chuck Johnson, whom many on the call claimed to know.
One skeptic who remained on the phone suggested that Cochran's campaign had planted the unruly caller themselves. Another suggested it was Barack Obama who had called. Someone else left on the line began playing Obama voiceovers.
Several callers suggested that McDaniel supporters hang up since they didn't know who might be on the line. It was a prescient suggestion.
To Cochran spokesman Jordan Russell, the chaos amounted to a de-facto mission accomplished. "The plus side of that episode is now the national media sees what type of people we have to deal with day to day," he tweeted.
Cochran unexpectedly defeated McDaniel in a runoff race between the two men last week, in part because the six-term senator persuaded black voters to support him. McDaniel — who has yet to concede defeat — and his supporters have called that tactic foul play and threatened legal action to overturn the results.