Border-State Lawmakers Looking for Distance From Leadership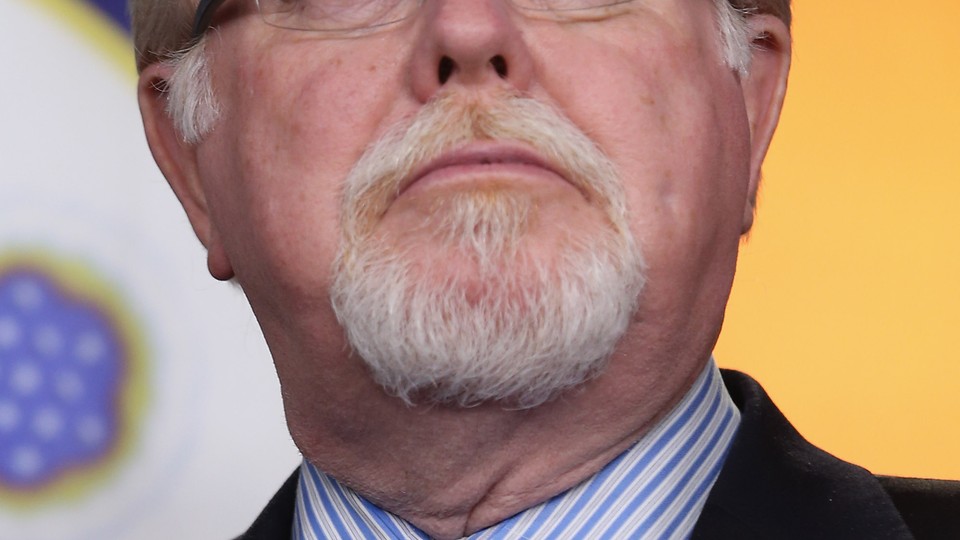 Washington's failure to address an escalating immigration crisis is making a mess of campaign politics for Democrats and Republicans alike, nowhere more so than along the border, where incumbent candidates are desperately trying to distance themselves from unpopular party leaders.
Lawmakers in both parties have struggled to stave off attacks from their challengers. Republicans have tied Democrats to the Obama administration's failure to manage the crisis, Democrats have blamed Republicans for putting off immigration reform, and incumbents on both sides have claimed independence from their parties.
Take Democratic Rep. Ron Barber of Arizona, who is blaming President Obama, and Republican Reps. David Valadao of California and Steve Pearce of New Mexico, who are touting their support for immigration reform, which the GOP-controlled House refused to consider.
Both parties' efforts to secure Hispanic voters is affecting their immigration message too, and in many cases that's meant putting some daylight between their positions and those espoused by leadership on the Capitol. Valadao, for example, facing a challenge from former congressional staffer Amanda Renteria in a 70 percent Hispanic district, has pointed to his support for immigration reform as Renteria criticizes him for not doing enough.
"There's a saying in Spanish," Renteria said, "which says, 'Dime con quién andas, y te diré quién eres,' which means, 'Tell me who your friends are, and I'll tell you who you are.' " In other words, it's difficult for a Republican incumbent to disassociate himself from party leadership in a district that wants reform. Valadao cosponsored an immigration bill in March, but refused to sign a discharge petition to force a vote in the House, which gave Renteria an easy target.
"Do you really want to vote on that bill, or did you just sign on because you have a reelection and you're in a 70 percent Latino district?" Renteria said. "You begin to wonder, why didn't he sign on to that bill for a vote?"
Pearce, another Republican in a majority Hispanic district, has done the same in his race against attorney Roxanne "Rocky" Lara. Pearce campaign consultant Dan Hazelwood even noted that Pearce didn't vote for John Boehner for House speaker — a reminder that he can't be blamed along with House leadership for the lack of movement on reform.
But Pearce has still struggled to overcome his party's national image. The Santa Fe New Mexican quoted him saying he thought Central American children have come to the U.S. for jobs rather than for safety, but that he rarely left his hotel while visiting Guatemala and Honduras — a seemingly hypocritical statement that landed him in a Colbert Report segment. The quote was later clarified by The New Mexican to say the group did leave their hotel, just not at night — but not before the damage was done.
In Colorado's 6th District, Republican Rep. Mike Coffman, who generally took a hardline conservative stance on immigration when he was first elected in 2008, has gradually moved to the left, but hasn't entirely avoided an image of insensitivity. He didn't do himself any favors last week, when he suggested that the U.S. open detention centers for migrants in Central America rather than in the U.S.
Denver-based Democratic consultant James Mejia accused Coffman of "villainizing" immigrants, but said the criticism would be similar if Coffman's opponent, former state House Speaker Andrew Romanoff, were in office. In the end, the current crisis has not necessarily changed the debate over immigration reform, but it has amplified criticism of incumbents, Mejia said.
"Democrats have said, 'See, look how bad this is. They won't even talk about asylum for kids, who are faultless,' " Mejia said. "And Republicans are trying to say, 'We were right, we can't do everything for everybody.' Both sides are trying to make a political point. It's more ammunition."