Boehner Will Sue Obama for Not Enforcing Obamacare
The House speaker's lawsuit will focus on delays in the employer mandate.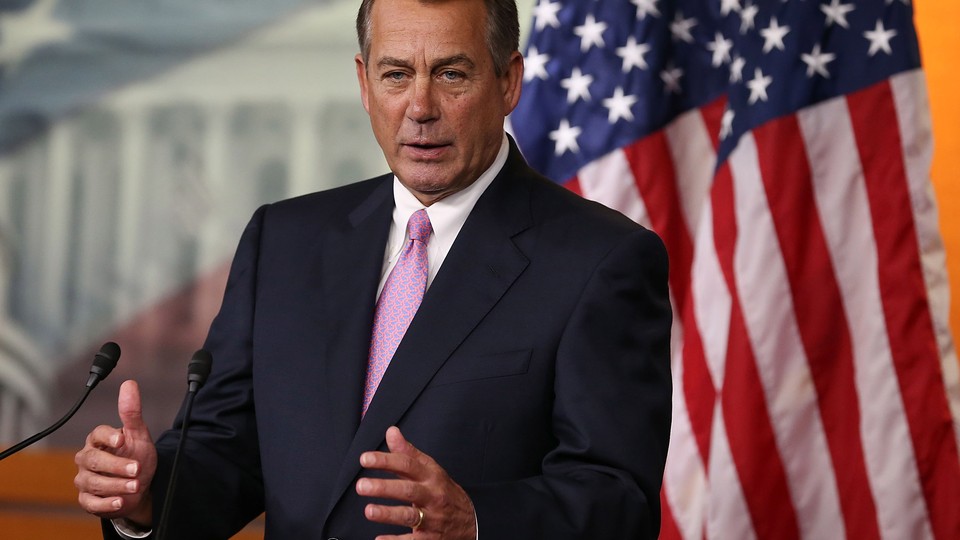 House Republicans are planning to sue President Obama over delays in implementing Obamacare.
Speaker John Boehner has been talking for a while about suing the president, but has been vague about what specific actions he would challenge. On Thursday, he announced his target: delays in the health care law's employer mandate.
In terms of Obamacare politics, the optics here are a little weird: House Republicans are upset that an Obamacare mandate isn't in effect?
But Boehner's office said it's about the principle — Obama delayed the employer mandate unilaterally, rather than enforcing the law as Congress wrote it. Republicans have consistently argued that the president didn't have the authority to push back the employer mandate.
"If this president can get away with making his own laws, future presidents will have the ability to as well," Boehner said in a statement. "The House has an obligation to stand up for the Legislative Branch, and the Constitution, and that is exactly what we will do."
The White House has delayed Obamacare's employer mandate twice. The policy, which requires most employers to provide health care benefits or pay a penalty, was initially supposed to take effect in 2014. But the administration pushed back the mandate until 2015, then announced another yearlong delay for certain employers.