Amazon Wants Early Permission to Launch its Delivery Drones
Just don't expect one at your front porch anytime soon.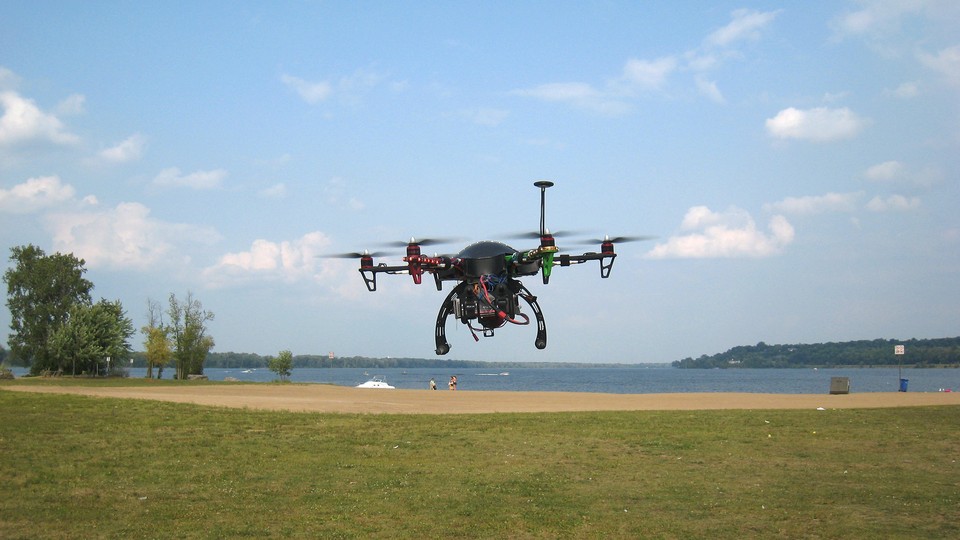 Amazon says its much-hyped delivery drones are ready to hit the skies, and the company is asking the FAA for permission to begin testing outdoors with flights near Seattle.
But it's still too soon to expect the flying robots to replace delivery trucks for a while.
At present, all commercial drone flights are banned, and the Federal Aviation Administration has been stingy with exemptions. Last month, the agency announced it was considering proposals by film companies to use drones on their sets. The companies' exemption requests highlighted the contained nature of the shoots, and FAA spokesman Les Dorr emphasized that the agency would consider allowing operations in "controlled, low-risk situations."
Amazon's exemption proposal takes great care to fall into those parameters — meaning its drones won't be buzzing anywhere near your neighborhood.
"The operations will be conducted in a confined area over isolated Amazon private property," reads the document, far away from "any densely populated areas." In addition, Amazon said the drones will be within the line of site of testing personnel at all times, and operators will be FAA-certified private pilots.
The company's caution extends to its flight area, which it says will be geo-fenced to keep drones in tight parameters. Pilots will also have a button that immediately forces a landing if communication is lost or a situation requires it for safety reasons.
Amazon revealed in its petition that its drones can fly in excess of 50 mph.
For now, Amazon is conducting its testing indoors, and it plans to make use of the six drone testing sites the FAA has established across the country. The company's petition says it would be "impractical" to limit its flights to those areas.
Some have speculated that large companies may prefer to avoid the public testing sites to keep their technology out of competitors' view.
From a policy standpoint, Congress has directed the FAA to make rules for commercial drone integration by late next year. But a recent Inspector General report casts doubts on the agency's likelihood of meeting that date, saying it's far behind schedule on almost all of its deadlines.
"While it is certain that FAA will accommodate [Unmanned Aircraft Systems] operations at limited locations, it is uncertain when and if full integration of UAS into the [National Airspace System] will occur," said the report.
So even if Amazon gets the go-ahead to start testing its drones — and the company's technology gets ready to start delivering — it could be a while before the regulations needed to allow commercial operations catch up.