Voters Aren't Excited, Even With Senate Control at Stake
Turnout in the most competitive races is down, and analysts suggest the drop isn't a coincidence.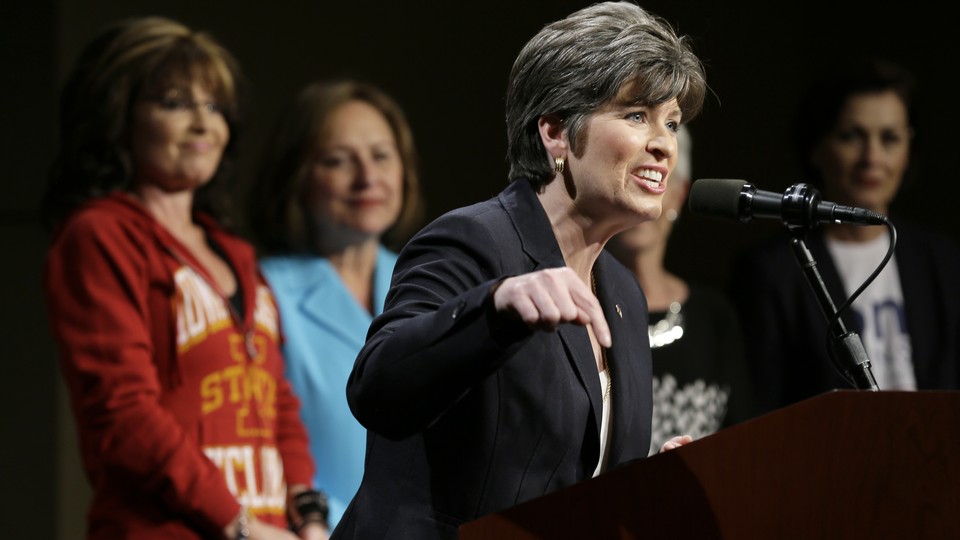 Voters are having a hard time getting excited about this year's primaries, even with control of Congress on the line.
In the marquee contests so far, voter turnout is down dramatically from comparable races in previous years, an analysis of results shows. The trend extends to each party, in both Senate and gubernatorial races, and it has some politicos speculating that voters don't care as much about these primary elections as they used to.
The drop-off is surprising some campaign insiders, given the bevy of important races that have attracted a diverse, competitive collection of candidates and could determine whether Republicans can take over the Senate.
"I was very shocked at the turnout," said Craig Robinson, a veteran GOP operative in Iowa, a state whose Republican primary for Senate failed to generate much interest. "I was really surprised that this Senate race didn't generate more buzz statewide."
He had originally projected turnout to look match previous competitive primaries in the state. "It wasn't until late when you started watching the campaigns, started watching the turnout of events, I thought, 'Wow, we're not going to come out anywhere near that.'"
In Iowa, for example, a multicandidate field vying for the state's first open Senate seat in decades failed to stir interest among GOP voters. About 160,000 Republicans turned up to vote, giving the nomination to state Sen. Joni Ernst. That's down 30 percent (70,000 people) from the state's 2010 gubernatorial primary that pit Gov. Terry Branstad against social-conservative Bob Vander Plaats.
Turnout compared even more poorly against other previous races. The Des Moines Register reported that the last competitive Iowa Republican Senate primary, in 1980, featured more than 259,000 voters. (Iowa's population has grown by more than 130,000 since 1980, to boot.)
In Georgia, another crowded GOP primary for the Senate couldn't generate enthusiasm among voters, either. Roughly 600,000 people voted in the Republican race (which led to a runoff between business executive David Perdue and Rep. Jack Kingston). That's far fewer than the 680,000 who showed up in the state's 2010 GOP primary, a difference of 13 percent.
Throughout Georgia, voter turnout clocked in below 20 percent, despite a plethora of competitive House primaries on the Republican side, according to The Atlanta Journal-Constitution. Still, a greater share of people voted in Georgia's primary than in California's, where an abysmal 18.3 percent of all eligible voters showed up.
Low turnout isn't just plaguing Senate races.
In Pennsylvania, for example, the Democratic Party's gubernatorial primary featured a longtime House member with the backing of national liberal groups such as EMILY's List (Allyson Schwartz), a rising-star state treasurer (Rob McCord), and a businessman from the state's famed conservative "T" with close ties to former Gov. Ed Rendell's administration (Tom Wolf).
Given Republican Gov. Tom Corbett's poor poll numbers, Democrats had extra reason to be excited that their nominee would become the state's next governor. But when the May 20 primary arrived, many voters didn't seem to notice. Roughly 840,000 Pennsylvania Democrats voted, down 18 percent (190,000 people) from the 1 million who cast their ballots in the party's 2010 gubernatorial primary.
The drop was even steeper compared with the 2002 primary for governor, when 1.24 million registered Democrats chose their candidate — a total nearly 50 percent greater than this year's turnout.
All of these primaries, in Pennsylvania, Iowa, and Georgia, featured competitive, multicandidate contests with a lot on the line for the fall. Iowa and Georgia hosted competitive Senate races that could very well determine which party controls the U.S. Senate. Corbett, the GOP governor in Pennsylvania, is usually regarded as the most vulnerable gubernatorial incumbent in the country. And although Wolf and Ernst won their races with larger-than-expected margins, most analysts considered these contests highly competitive not long ago.
In other words, each had all the ingredients of an interesting race.
So why the drop-off? Voters' deep dissatisfaction with Washington and politics in general might be keeping them away from the process altogether, convinced that their vote won't change a broken system. Or it might be that the gradual ideological homogenization of each party has left voters with fewer real differences among the candidates — and consequently, less interest in whoever emerges as the nominee. In 2002 in Pennsylvania, for instance, Casey was ostensibly an antiabortion candidate, while Rendell unequivocally backed abortion rights. By 2014, there were no such differences within the field.
"Voters aren't seeing much of a choice there, and most Republican and Democrats probably feel like, 'I know I want my party to win, and I'm just going to wait until the general election to vote," said Alan Abramowitz, a professor of political science at Emory University.
Certainly, turnout isn't plummeting everywhere. But at best, it's flatlining.
In Kentucky, for example, the primary between GOP Senate Leader Mitch McConnell and businessman Matt Bevin drew about 20,000 more GOP votes than the 2010 contest between now-Sen. Rand Paul and Secretary of State Trey Garrison. (McConnell and Paul both won easily, so neither might qualify as a competitive race.)
The Senate primary in Nebraska received a similar small bump, when 220,000 Republicans turned out this year, as opposed to the 195,000 who voted in the state's similarly competitive 2012 intra-party contest.
The most notable exception to this year's low turnout trend came in Mississippi. In that contest between six-term Sen. Thad Cochran and state Sen. Chris McDaniel, turnout was projected to fall to between 200,000 and 250,000. Instead it exceeded 300,000. It's likely no coincidence that the primary — the fiercest tea party-versus-GOP establishment battle of the cycle — also happened to draw the most interest from the electorate.